Ooh la la! The French fare at Cavaillon c'est magnifique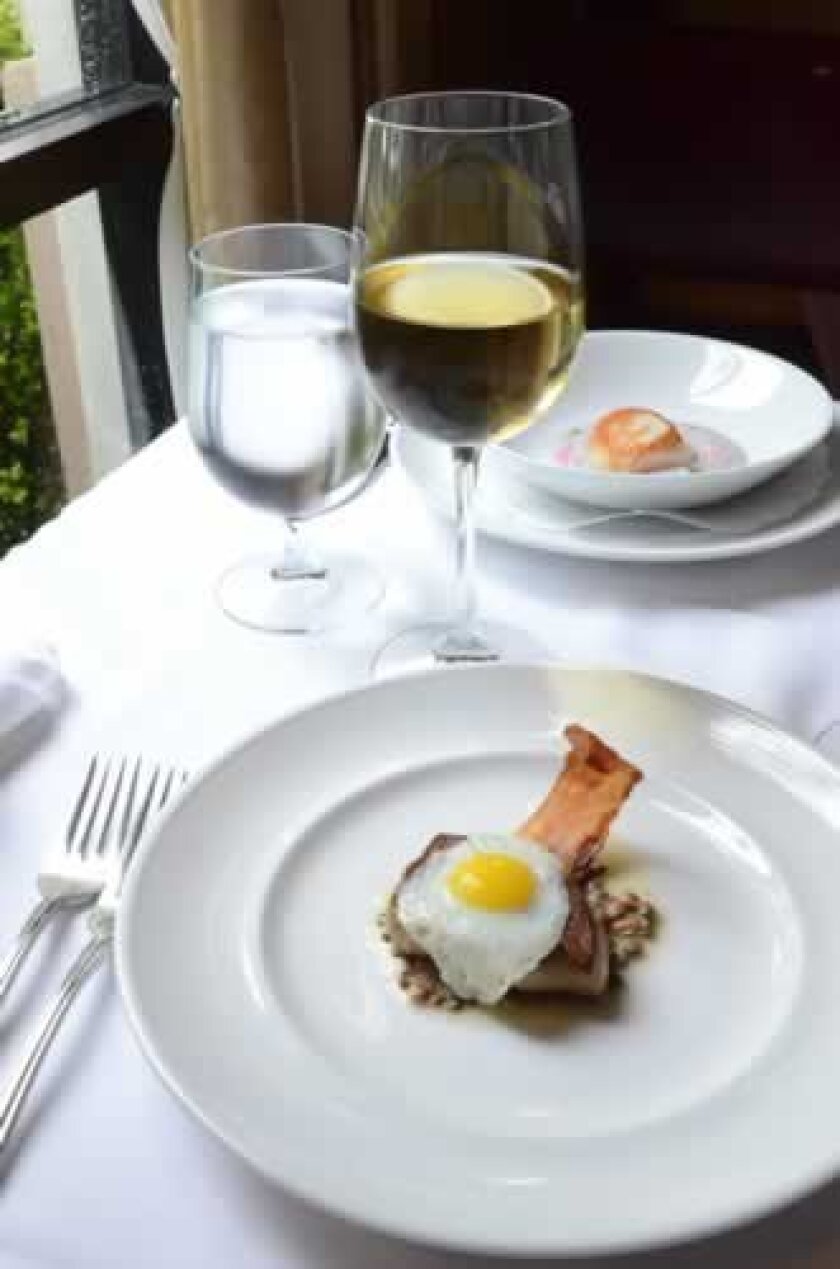 By Kelley Carlson
In France, Cavaillon is a commune well-known for its melons; in the local community of Santaluz, it's a restaurant noted for its traditional French fare.
Owner/chef Michael von Euw, who took over the establishment last year, has won numerous accolades for his cuisine and patisserie from Le Cordon Bleu in London, and draws from his culinary experiences for his current creations.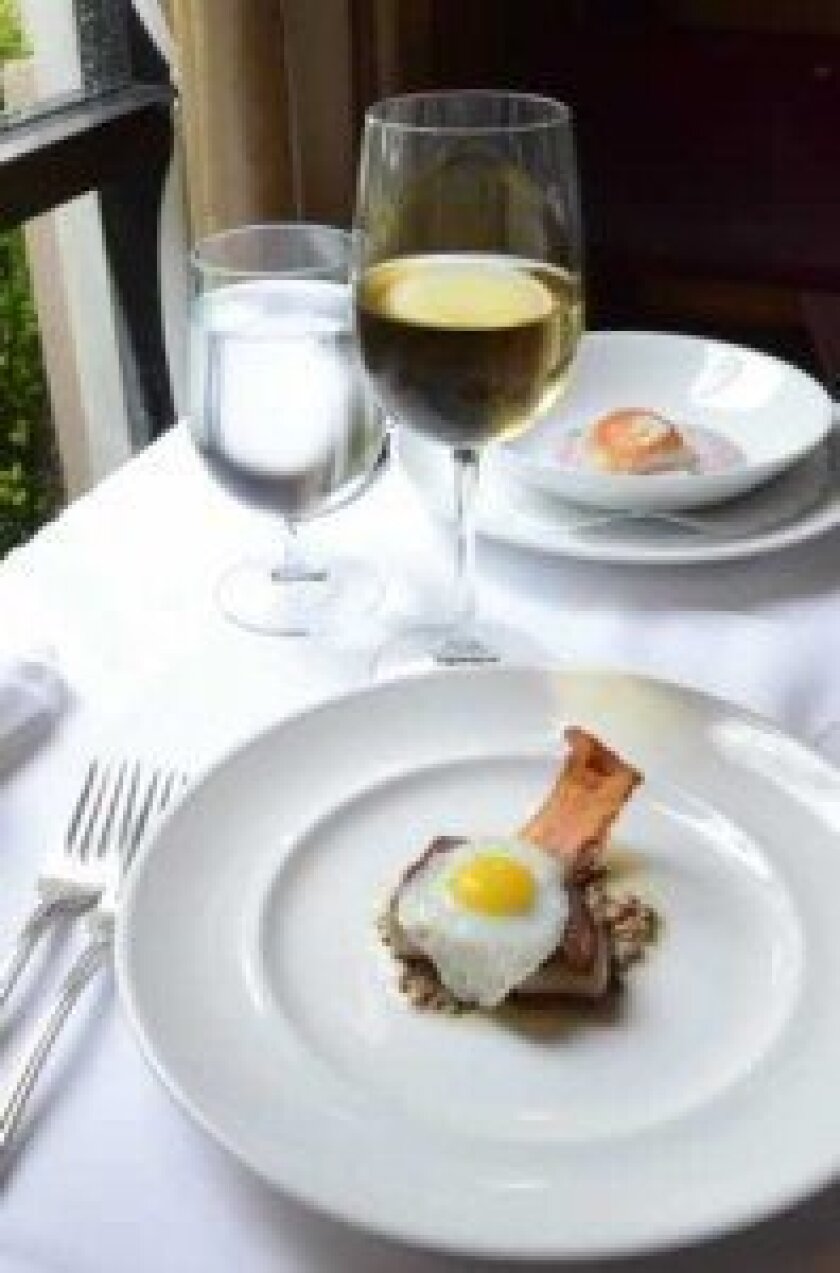 Primarily open in the evenings, Cavaillon offers an array of appetizers, main courses and desserts.
Guests can begin their meal with a selection such as the Escargot "Boulanger," consisting of snail sauteéd in butter and garlic and served over a ciabatta roll, or the Beet and Goat Cheese Salad that is dressed with the special Cavaillon vinaigrette.
But von Euw cautions that an appetizer may not be enough to fill an empty stomach, as the portions aren't large. Main courses satisfy everyone from meat and seafood lovers to vegetarians. Entrees include the Beef Bourguignon, a braised short rib and wine stew with garlic pomme mousseline and vegetables, and Truffle Gnocchi with wild mushrooms, spinach and mushroom fricassee.
Until July 1, Cavaillon has the special Farewell to Foie Gras, a set four-course tasting menu priced at $79. Foie Gras and Winter Truffle Torchon, Seared Foie Gras, Foie Gras Terrine and Cocoa Coated Foie Gras will be served until the ban on the delicacy takes effect in California.
Von Euw's speciality is patisserie, and his flair is evident in desserts, such as the Pineapple Tart Tatin and Coconut Ice Cream, and a Bread and Butter Pudding with brioche and vanilla ice cream. A selection of cheeses are also on hand, and a Dark Chocolate Tart pairs well with the specialty house-blend coffee that is roasted by Caffe Calabria.
If numerous items sound appetizing, a prix fixe menu is available several nights a week for $30 that includes several choices for each dinner course. Add $15 for wine pairing.
Children who may not favor the French flavors can order various types of pastas, such as alfredo or butter parmesan, and steak.
"We aim to please," von Euw said.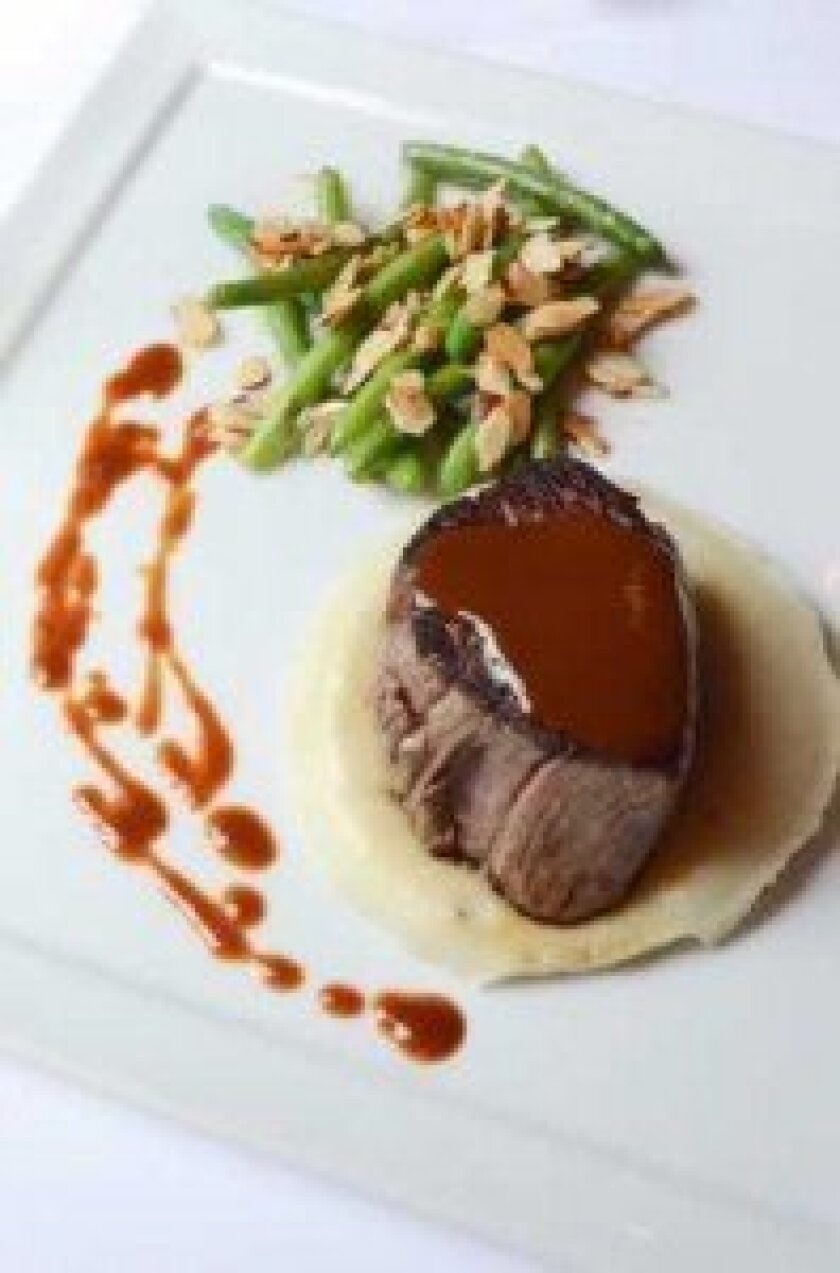 Cavaillon is also open for Sunday brunch. There are freshly baked goods; Cafe du Monde Beignets with powdered sugar; Tahitian Vanilla Bean French Toast with Raspberries Coulis; and various egg dishes, including Smoked Salmon Scramble Eggs with scallions and cream cheese. Entrees that are more lunch-oriented are the Soup du Jour with green asparagus, poached eggs, smoked salmon and hollandaise sauce; and Braised Short Ribs with mashed potatoes and poached egg.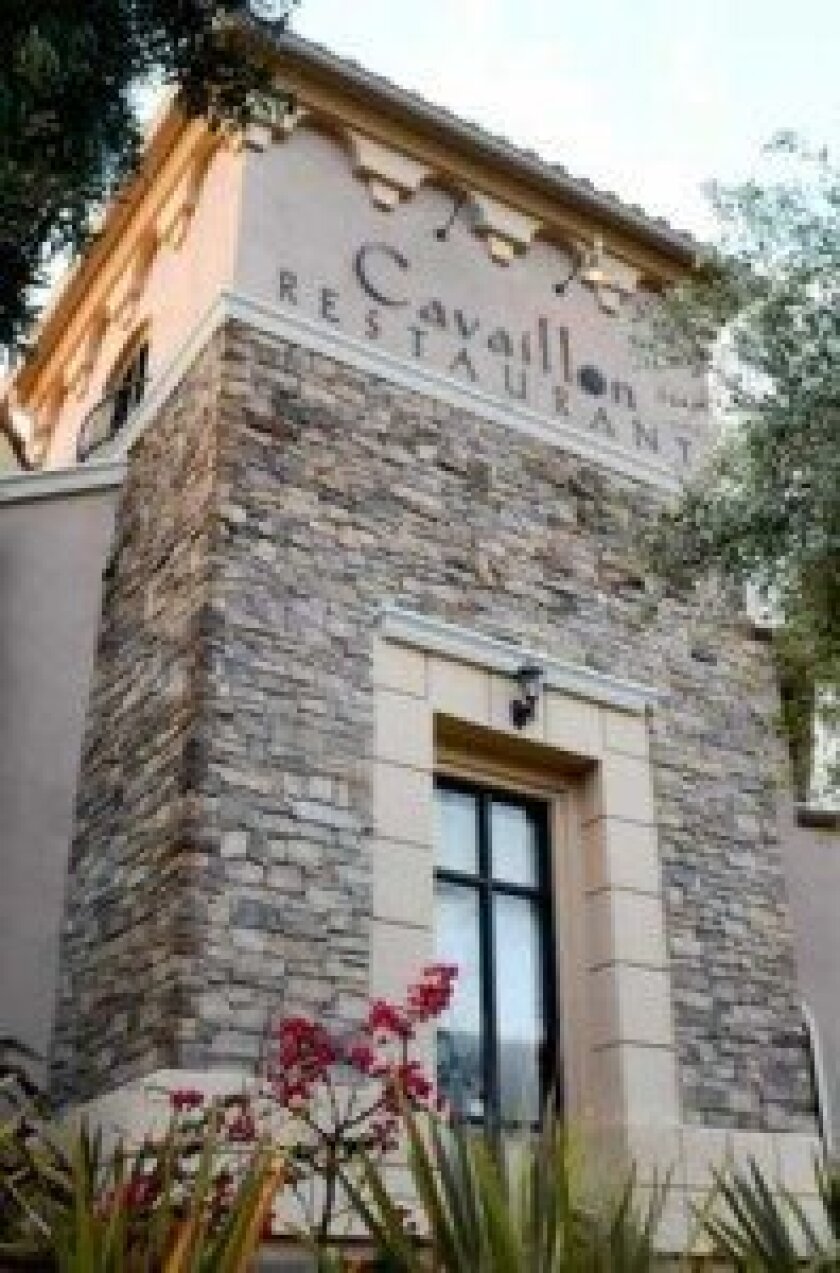 The restaurant itself has a European ambience, with small candles flickering atop white-clothed tables in an intimate dining room. Paintings from the Bezalel Academy of Arts and Design in Israel provide occasional splashes of color along the golden walls. Curtains over the large windows are drawn back, permitting sunlight to create a glow inside.
The outdoor patio — accented with foliage — provides scenic views of a community park across the street, which is especially striking at sunset. Heat lamps keep guests warm as twilight approaches.
"It's a place you can treat yourself, yet it's a special event restaurant," von Euw said. "But it's priced so you can come weekly or daily."
Cavaillon
Address: 14701 Via Bettona, Suite 200, Santaluz
Phone:
(858) 433-0483
Web:
cavaillonrestaurant.com
The Vibe: European, intimate, cozy, relaxed
Signature Dishes: Diver Scallop, Duck Foie Gras, Beef Tenderloin, Beef Bourguignon
Open Since: 2007
Reservations: Yes
Patio Seating: Yes
Take Out: Yes
Happy Hour: No
Hours: 9 a.m. to 2 p.m. and 6 to 9:30 p.m. Sunday; 6-9:30 p.m. Tuesday-Saturday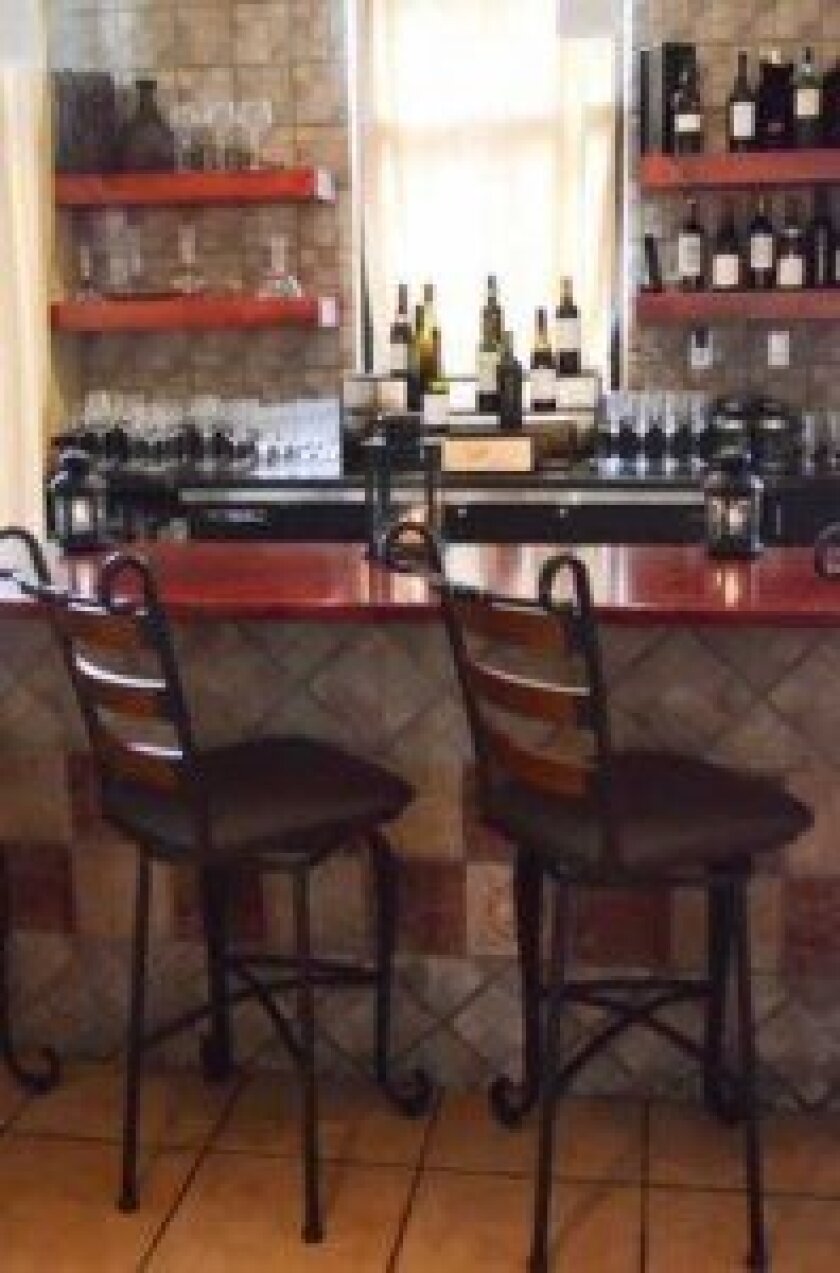 On The Menu Recipe
Each week you'll find a recipe from the featured restaurant online at lajollalight.com. Just click Get The Recipe at the bottom of the story.
This week: Cavaillon's Bread and Butter Pudding.

---