New crews join fight against fire behind Warner Springs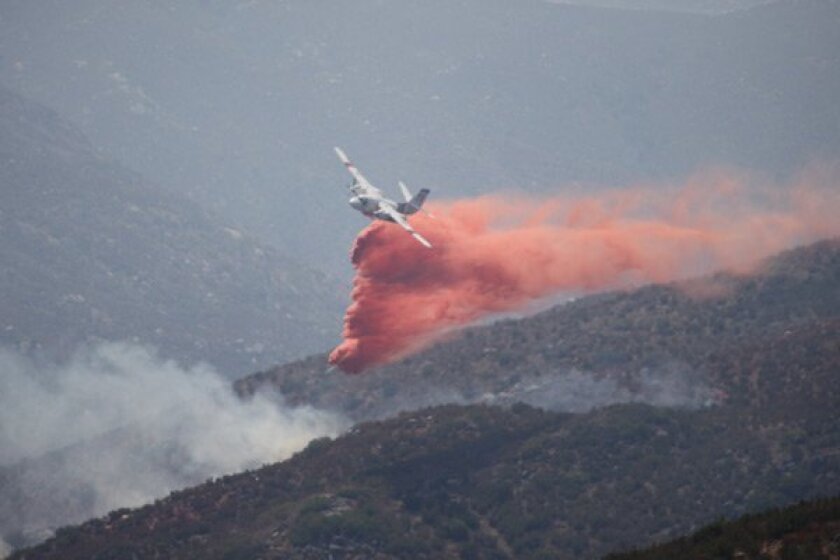 City News Service
California National Guard helicopters were joining the fight today to contain the three-day Eagle Fire burning in a remote area of northeastern San Diego County, a Cal-Fire spokeswoman said.
The blaze has consumed 10,500 acres of brush since it started Thursday and is 30 percent contained, said Cal-Fire spokeswoman Julie Hutchinson. The fire is burning behind Warner Springs toward the Anza-Borrego State Park, she said.
"It is still actively growing,'' Hutchinson said, but in a slow way, without extremes in heat and wind.
"We'd like it to stay like it is, and get containment lines around it,'' she added.
No structures have been threatened, Hutchinson said.
"The helicopters will ferry hand crews into the remote areas to dig fire lines to contain the flames,'' she said.
There were 54 hand crews working on the fire, totaling about 1,100
firefighters, Hutchinson said. In addition, air tankers and helicopters would
continue chemical and water drops.
The fire was burning in older, heavy brush with no documented fire history, so its smoke has been thick and affecting the air quality in parts of
Riverside County, Hutchinson said.
The cause of the blaze remains under investigation, she said.
---