Natural La Jolla: Flowering trees and shrubs brighten spring days in La Jolla and San Diego County
• NATURAL LA JOLLA:
It was very hot this February. It seems that the flowering trees are blooming a bit earlier than usual, maybe because of the rain we've had. We are sure to have a spectacular spring bloom.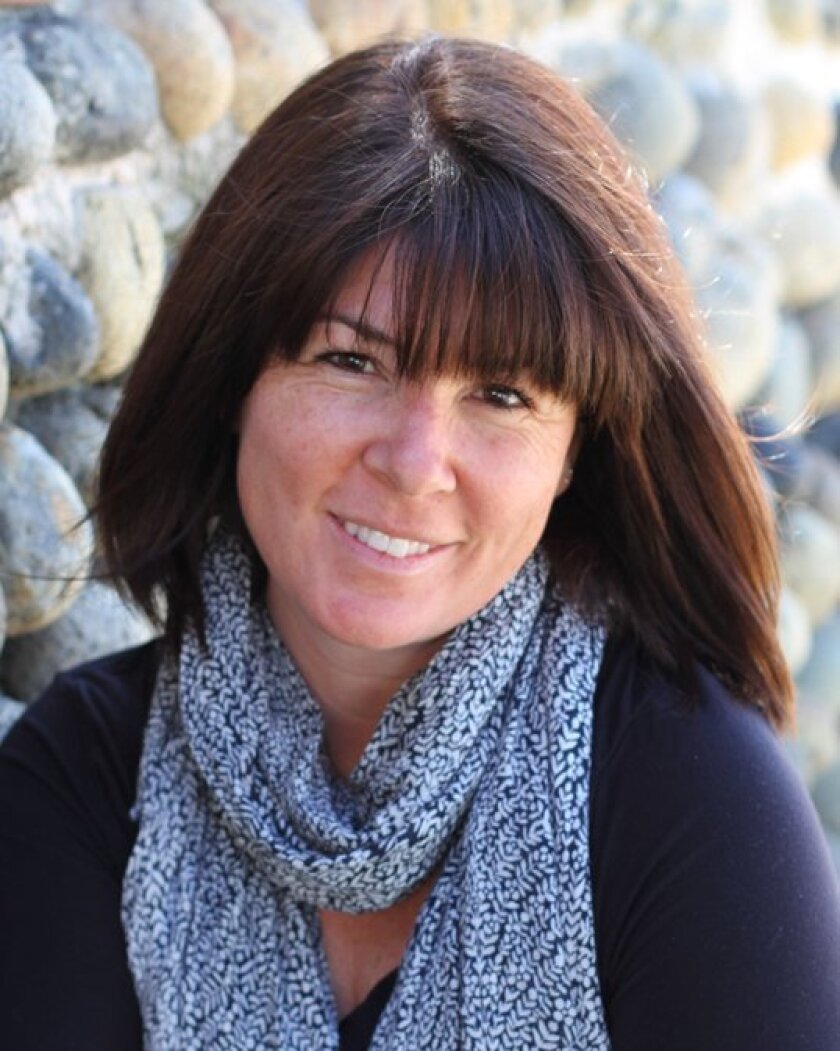 Evergreen pear trees (Pyrus kawakamii) graced our streets in early February with daydream-like blooms covering their canopies; these were especially abundant along Kline Street, at Girard Avenue.
In full bloom, they are very impressive, but unfortunately they don't last long. With just a gentle breeze, the petals flutter off the tree like soft confetti, covering the ground like snow. These trees are not really evergreen; they do lose their leaves over winter. They are native to China and Taiwan.
We also have an abundance of jade plants (Crassula ovata) throughout town. They are found in hedges and in pots and planters. Flowering furiously right now, one can barely see the rubbery dark green foliage.
Jade plants come in various shapes and have flowers that are delicate white or pink. Jade is sometimes called "friendship tree." These hearty shrubs are from South Africa and Mozambique but San Diego provides a perfect climate for this very popular plant as they require very little water.
— Kelly Stewart is a marine biologist with The Ocean Foundation, working with NOAA's Southwest Fisheries Science Center in La Jolla. Her column about the floral and fauna of La Jolla appears second Thursdays in La Jolla Light. Her e-mail is NaturalLaJolla@gmail.com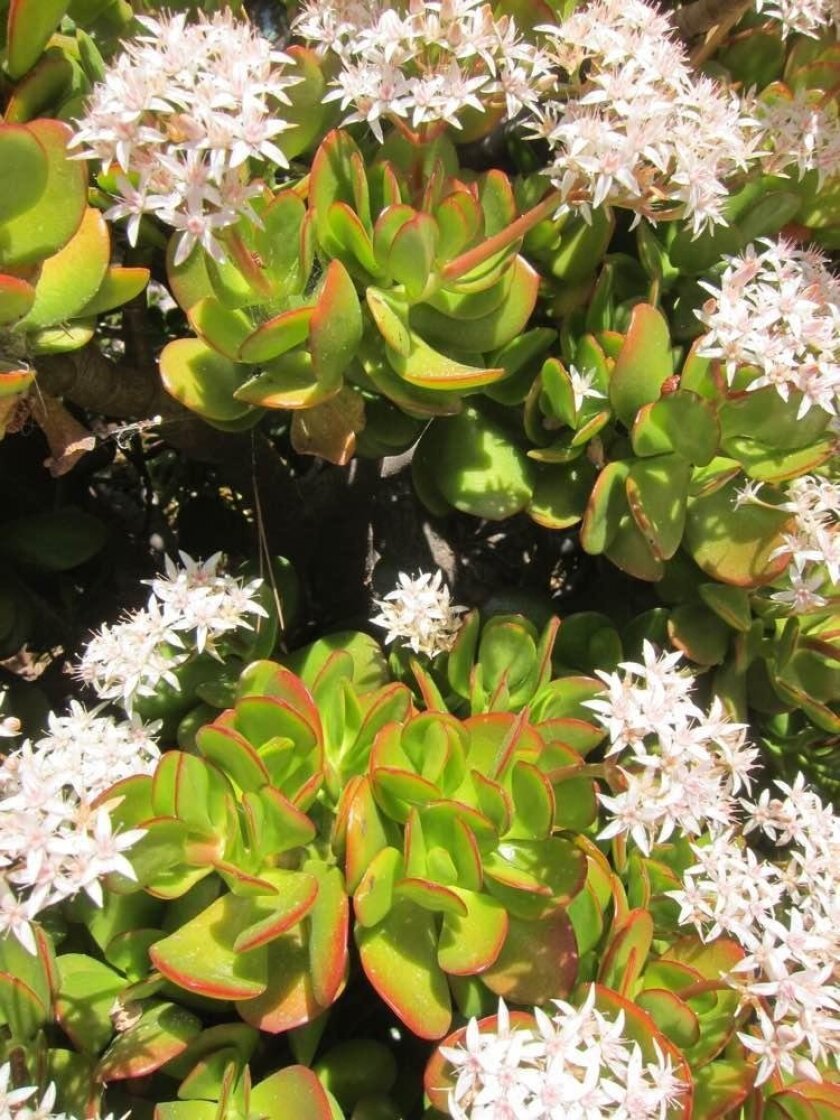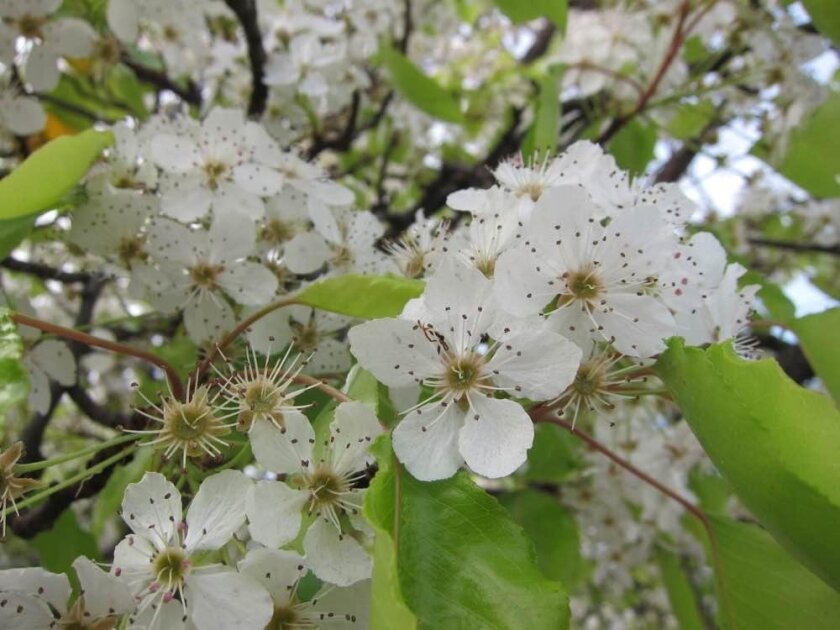 ---