La Jolla gala celebrates 20 years of Natural High
Long-time La Jollan Jon Sundt is the founder and CEO of Altegris, an alternative investment company on Prospect Street. But for the last 20 years, his main focus has been Natural High, a non-profit he started in memory of his two younger brothers, who both lost their lives to drugs.
"In 1988, my little brother Steven died of a cocaine overdose," Sundt explained. "He left behind a 5-year-old daughter. Six years later, my other brother, Eric, committed suicide. He'd begun using drugs in middle school. … Our family couldn't find adequate resources to help them recover. I wanted to start a program to help other young people steer clear of drugs."
Unlike "Just Say No" programs, Natural High uses celebrity role models — young TV-stars, athletes and musicians — to promote the joys of a drug-free lifestyle that focus on finding and pursuing one's passions. What Natural High is doing, Sundt says, is "giving youth something to say 'yes' to."
To date, they have produced 50 celebrity videos and a free curriculum that is distributed to schools around the country. Their message — that you don't need drugs and alcohol to get high — has now reached almost 7 million young people, who connect with the organization through social media. Their goal is to reach 10 million by the end of 2015.
Because Sundt's passion is surfing, the program's first fundraiser was a surf contest at Black's Beach.
This year, to celebrate their 20th anniversary, Natural High staged a gala fundraiser at the Hilton Torrey Pines Hotel on Sept. 20. Among the 350 attendees were celebrity role models "High School Musical" star Corbin Bleu and Chelsie Hightower from "Dancing with the Stars."
Mingling with the crowd were a number of upbeat teen ushers, each wearing Natural High nametags identifying their personal passions, which ranged from cheerleading, music and family to biochemistry.
Coincidentally, the celebration took place the same night as a public forum in Mission Valley was addressing the topic of America's Growing Drug Epidemic.
"We are creating tools that allow young people to discover and pursue their natural high," Sundt said. "And we foster a community where they can encourage their peers to do the same."
— More information about Natural High programs at NaturalHigh.org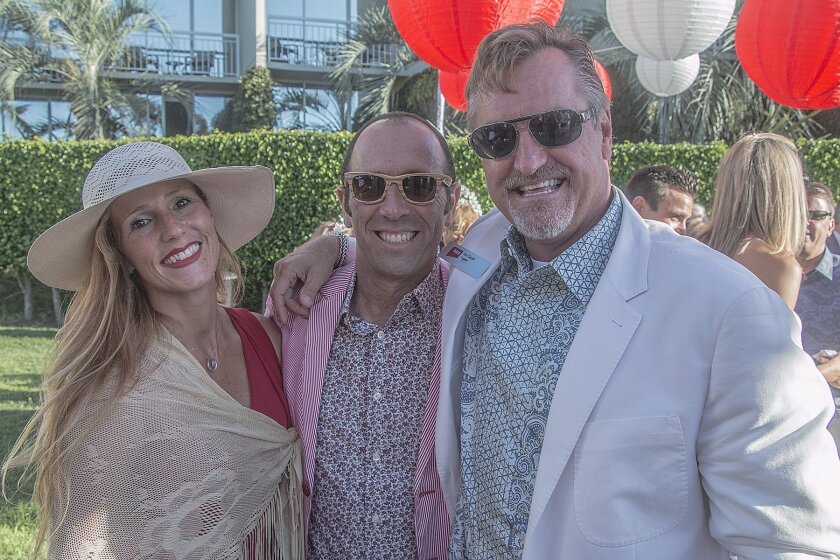 ---