Music Machine: La Jolla resident Nash Howe produces and records debut album
By Ashley Mackin
When Santa Cruz native (now La Jolla resident) Nash Howe started at UC San Diego, he was a declared biology major. He had never sung or played music before. But with a simple and unexpected gift from a friend, his life changed direction. He released his debut album "Lake Water Still" on Dec. 13, 2013.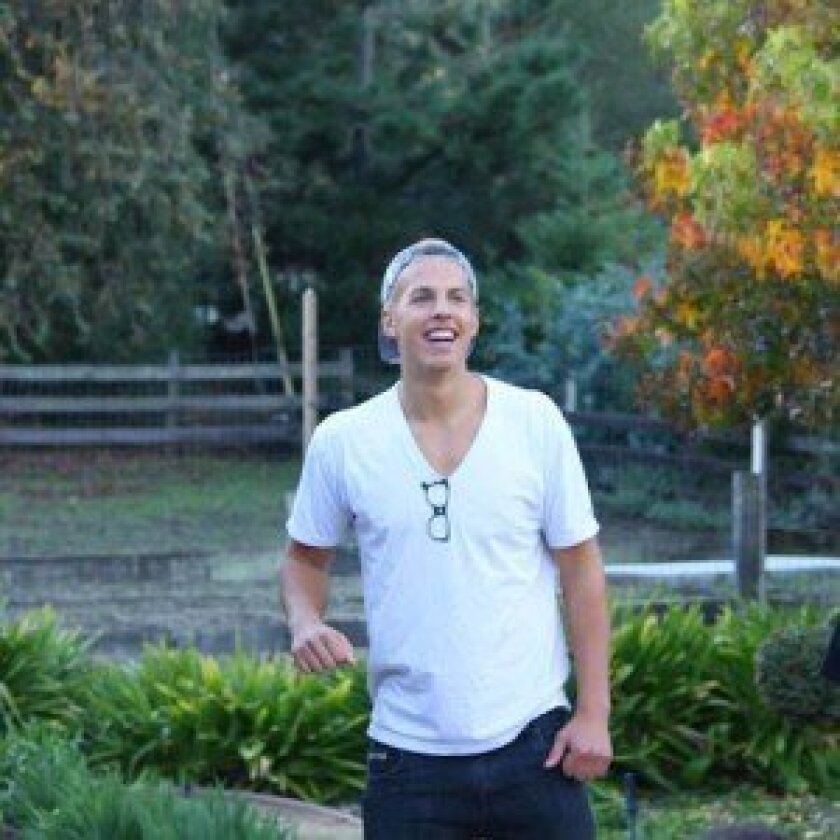 "My friend gave me this large-diaphragm AKG Condenser microphone and while I was playing with it, I wanted to see what sounds I could make with it," Howe said. Over the span of six months, he recorded different sounds; melodies, using instruments like guitar and piano; and lyrics.
"It wasn't supposed to be anything except me playing around, but it grew into this 11-track album," he said. A lot of what ended up working came at the hands of trial and error. "I probably recorded 50 songs, some were good and some were bad."
Lyrically, Howe just writes about what he knows. The track "The Road," he said "is about my change from a biology major at UCSD to singing on my own and making music and finding what I really love to do. There's the road you are on and there is the road you want to be on. For me, it's music, but for somebody else, it would be something else."
Because his music is personal, he said his biggest challenge has been getting the final product exactly how he envisioned it. "I knew how I wanted it to sound and then heard how it actually sounded," he said, learning an important lesson in accepting imperfection. "The music will never be perfect."
Though imperfect, Howe was still proud of his work, and wanted to share it with friends. So he organized the album on
ReverbNation.com
, a site for unsigned musicians to showcase their work.
Through Reverb Nation, his songs have been played more than 77,000 times, his videos 37,000 times, and he has some 900 registered fans — all in less than a month.
To use Reverb Nation, 50 percent of all sales must go to charity. Howe's charity is Love Hope Strength, which uses concerts to enlist bone marrow donors. Donors have their cheeks swabbed to determine tissue type. From there, the data is entered into the National Marrow Donor Program registry in anonymous form, so doctors can search for a donor for their patients. To date, Love Hope Strength has listed more than 52,000 donors and matched 764 of them with patients in need.
Sorting artists by area, Howe is ranked the No. 4 artist in La Jolla. "Lake Water Still" is classified as "electronic jazz with easy listening guitar melodies," and is available for free download (as an album or by song, or for purchase to help Love Hope Strength) at
ReverbNation.com/NashHowe
---