Murals of La Jolla adding two new works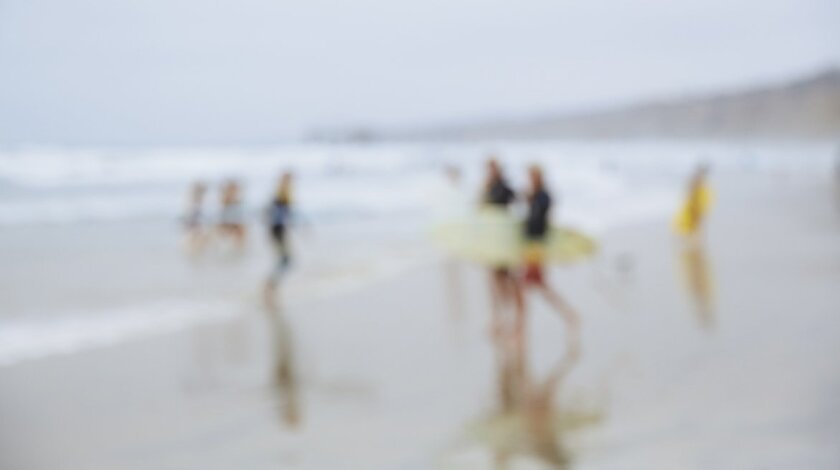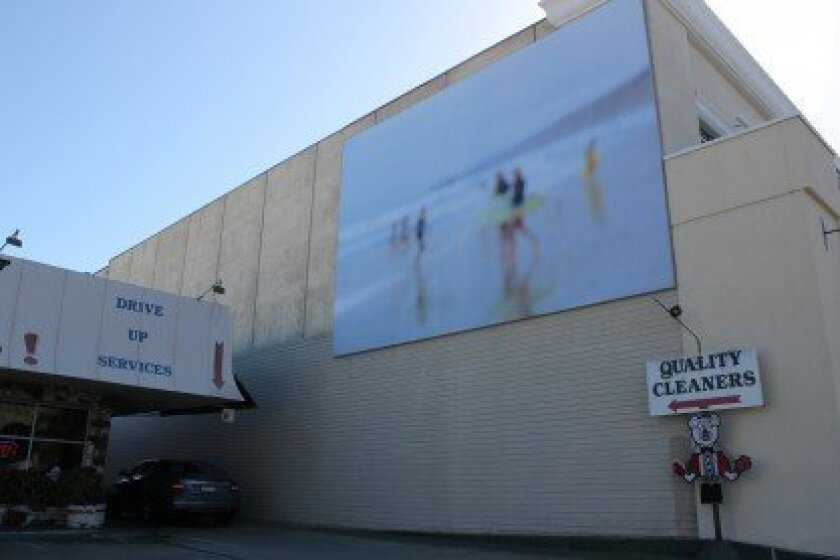 By Pat Sherman
Two new artworks will join the Murals of La Jolla public art series this month. The first (and no. 11 in the series) is "The Shores," by Los Angeles-based artist Catherine Opie. It was installed Oct. 28 on Girard Avenue, between Pearl Street and Torrey Pines Road.
A 12th mural, a collaborative work by artists Robert Irwin and Philipp Scholz Rittermann, will be installed in November on the parking structure wall adjacent Jonathan's Market on Fay Avenue. The murals are located on privately-owned buildings throughout La Jolla and were funded by the La Jolla Community Foundation.
"We are honored and excited that these internationally renowned artists will be bringing their work to La Jolla," said Matthew Browar, chair of the Murals of La Jolla Art Advisory Committee and a member of the foundation board of directors. "The Murals project has brought people from around the world to our community and we are proud to be the force behind this public art project."
Opie's work is rooted in the history of photography. "The Shores," (part of a series of new landscapes) draws upon this trajectory and is both contemporary and historical.
In addition to using motifs that informed the California Pictorialists, these works reference the painterly tradition. Images of iconic landscapes float in abstraction and are reduced to elementary blurred light drawings.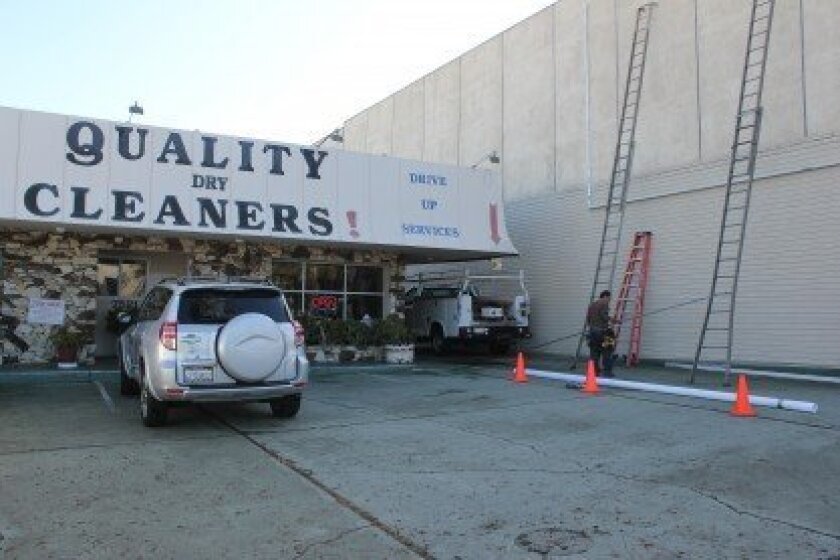 The viewer no longer relies on traditional markers of recognition of place, but instead on the visceral reaction to the sensate images Opie captures. These poetic and lyrical visions resonate with oblivion, the sublime, and the unknown. "The Shores" is based on a photograph taken by Opie at La Jolla Shores.
Born in Sandusky, Ohio, Opie received her Master's degree from the California Institute of the Arts. She is a professor of photography at the University of California, Los Angeles.
Murals of La Jolla was conceived in 2010 by the La Jolla Community Foundation as a means to enhance the civic character of the community.
"The Murals of La Jolla has established the La Jolla Community Foundation as an important and impactful institution in our community," said Phyllis Pfeiffer, chair of the La Jolla Community Foundation and publisher of
La Jolla Light
"More than 100 individuals, families, and businesses have made donations to support the murals and to become members of the foundation. We are working together to preserve and enhance La Jolla for future generations."
For information on how to support the murals and other projects in La Jolla by becoming a member of the La Jolla Community Foundation, contact Julie Bronstein at julieb@sdfoundation.org or phone (858) 243-2759.
muralsoflajolla.com
---