To thank its Mural Makers (providing donations of $5,000) and Mural Members (offering $1,000 gifts), the Murals of La Jolla group hosted a Parking Lot Party at The LOT movie theater on Fay Avenue, June 20, 2016 in La Jolla. Mural artist Terry Allen, "Playing La Jolla (for all it's worth"), 7611 Fay Ave., and his band from Austin, Texas entertained the art patrons and many other mural artists were in attendance. Created by the La Jolla Community Foundation in 2010, the Murals of La Jolla project is now under the auspices of the Athenaeum Music & Arts Library, with 16 works by leading contemporary artists on the exterior of private buildings throughout La Jolla. muralsoflajolla.com
• Click on VIEW GALLERY to see photos from the event.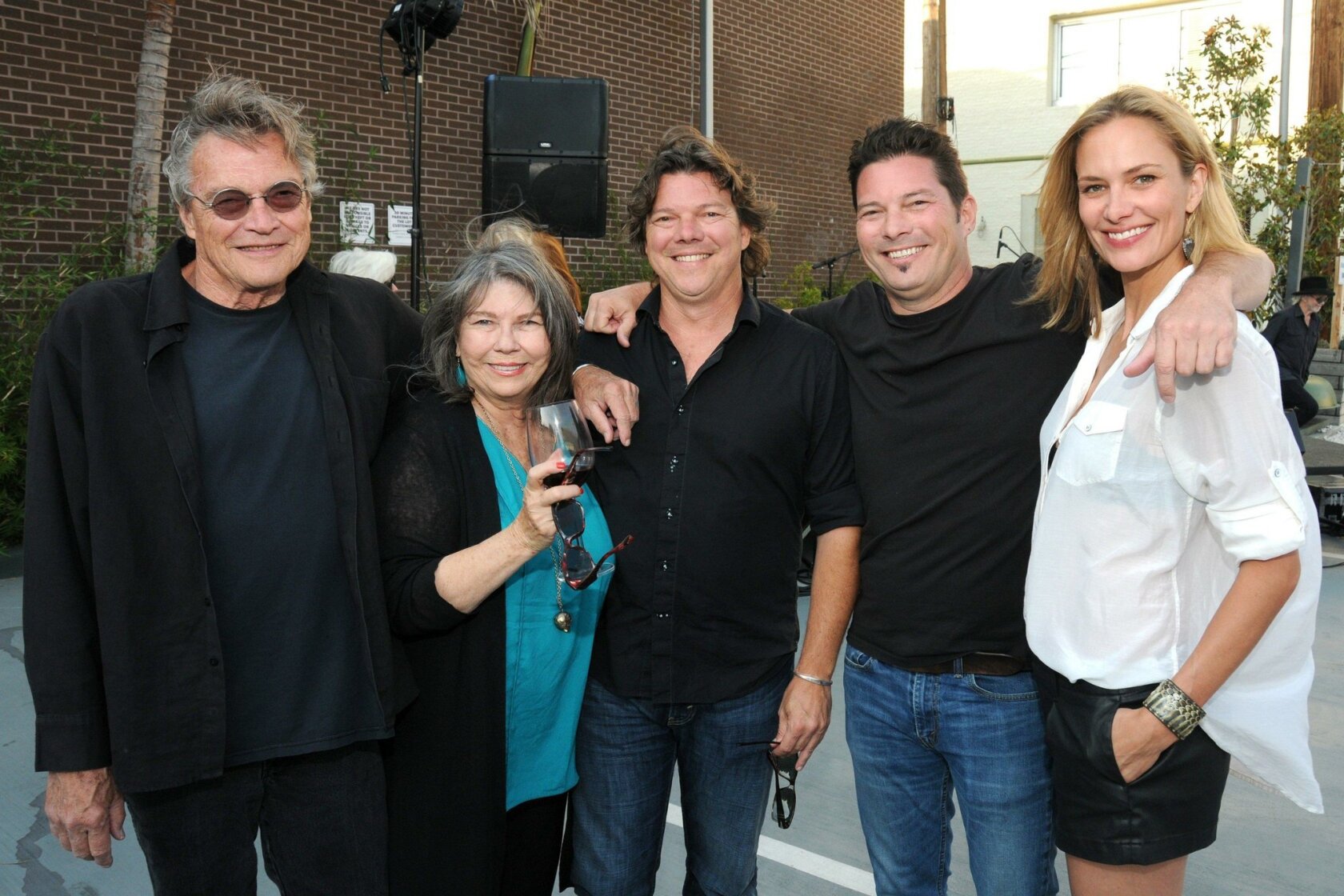 Chair of the Murals of La Jolla project Terry Allen and and Jo Harvey Allen with Bukka Allen, Bale Creek Allen and Allison Walton Allen
(Vincent Andrunas)
Debby and Wainwright Fishburn with Valerie Ewell
(Vincent Andrunas)
Gabriela Perez and Bianca Malott
(Vincent Andrunas)
Larry and Tammy Hershfield, Brett Dickinson, Debby Jacobs and Steve Strauss
(Vincent Andrunas)
Carol Randolph and Robert Caplan
(Vincent Andrunas)
Sofia Kassel, Monica and Ron Perlman, Lisa Levine and Silvana Michan
(Vincent Andrunas)
Arielle Caruso, Amanda Fernandez-Leon, Lorna York, Theo Theodorakos, Wilna Wolf, Julia Keenan
()
Edward Miles, Marilyn and Stephen Miles and Stephen Miles Jr.
(Vincent Andrunas)
Larry and Carol Gartner, Lonnie and Maurice Hewitt
()
Mary Lyman, David and Stormy Hull
()
Peter and Peggy Preuss with Barbara Bry and Neil Senturia
(Vincent Andrunas)
Karen Fox, Athenaeum Executive Director Erika Torri and Leanne MacDougall
(Vincent Andrunas)
Leo Browar, Josh and Casey Browar, Vivienne Browar, Lauren Poole
()
Rex Romande and Steve Gray Romande with Nancy and Matt Browar
(Vincent Andrunas)
---