Mugginess combines with record temp at Lindberg Field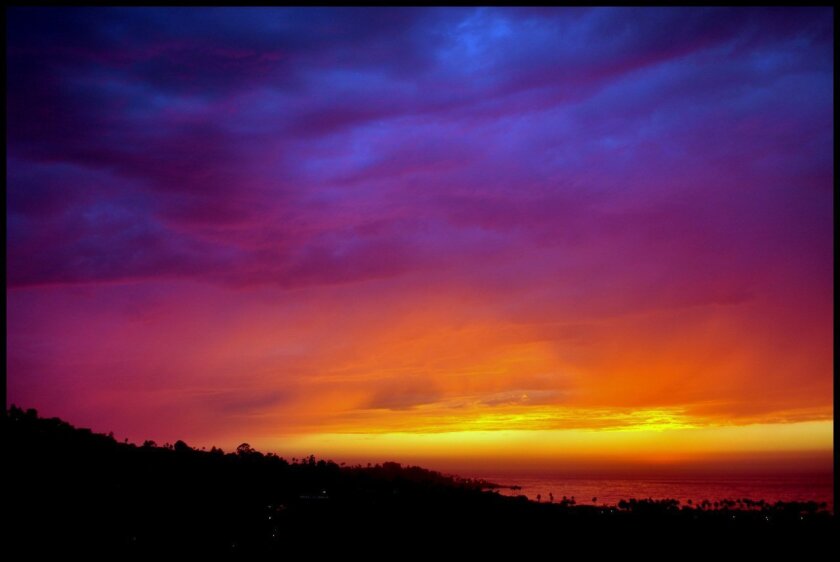 City News Service
A monsoonal atmospheric pattern out of Mexico brought scattered showers to the San Diego area Tuesday, followed by muggy afternoon heat that set at least one record high.
The soupy skies let loose with light rainfall throughout the county over the morning hours, then began clearing up along the coast and in the inland valleys around midday, according to the National Weather Service. Though forecasters had predicted a chance of thunderstorms, there were no reports of any materializing.
While mild, the precipitation — which amounted to less than one-tenth of an inch of moisture in most areas — led to predictable problems on the region's roadways. Between midnight and 4 p.m., the California Highway Patrol logged about 100 collisions, as compared to the 50-75 that generally occur over an entire dry day.
By mid-afternoon, the rains had completely moved out of the region, leaving behind notably sultry and sticky conditions.
At Lindbergh Field, the mercury reached the 97-degree mark shortly before 1 p.m., surpassing the prior Sept. 6 milestone high of 90, set in 1952. The average temperature for the date in that location is 77 degrees, according to the weather service.
The heat and humidity should diminish steadily over the rest of the work week, ushering in a really good cooling trend into the weekend,'' meteorologist Miguel Miller said.
---