Midcentury Modern in La Jolla: New Historical Society exhibit reveals the town's 1950s-1960s flair
By Linda Hutchison
The new exhibit at the La Jolla Historical Society (LJHS) will take you back to a unique time in La Jolla history — a time when many local innovators were looking forward and breaking ground with new ideas. "Climate Change: Midcentury Modern La Jolla," which opened May 4, refers not to the weather but to the optimistic cultural climate of the post-World War II years.
In La Jolla, this climate change was brought about, in part, by several artists, designers and architects who often worked together to introduce modern design ideas in homes, buildings, furnishings and art.
Midcentury modern refers to the years from 1945 to 1970.
The exhibit in the Wisteria Cottage galleries on Prospect is the Historical Society's first since it re-opened on May 1 after nine months of renovation. The renovation expanded the gallery space and also included the installation of original oak wood flooring from another 1920s La Jolla cottage.
The choice of an exhibit about midcentury design was a natural one for the refurbished gallery, said Heath Fox, LJHS executive director. "It's the 50th anniversary of the La Jolla Historical Society, which was incorporated in July 1964," Fox said. "A lot was happening then in La Jolla — the university, Salk Institute, La Jolla Playhouse, the Art Center and the introduction of midcentury architecture throughout La Jolla. The exhibit captures those individuals and organizations, as well as commercial galleries and retail shops, that were champions of this modern aesthetic."
To illustrate the influence of modernism in La Jolla history, the exhibit, curated by Dave Hampton, includes the stories and works of several major contributors, focusing on three: Russell Forester, Robert Mosher and Lynn Fayman.
•
Russell Forester
(1920-2002) was an architect and artist who moved to La Jolla at age 5. He served as a draftsperson in the Army Corps of Engineers during WWII and met his first wife, Eleanor, also a draftsperson, at a shipbuilding company in National City.
After spending a year at the Institute of Design in Chicago, the couple moved to La Jolla, where he opened his first office at 633 Pearl St. and designed and built their first modern home at 724 Rushville.
He designed the first Jack in the Box restaurant and went on to design several others in San Diego. He retired in the '70s and devoted his remaining years to art.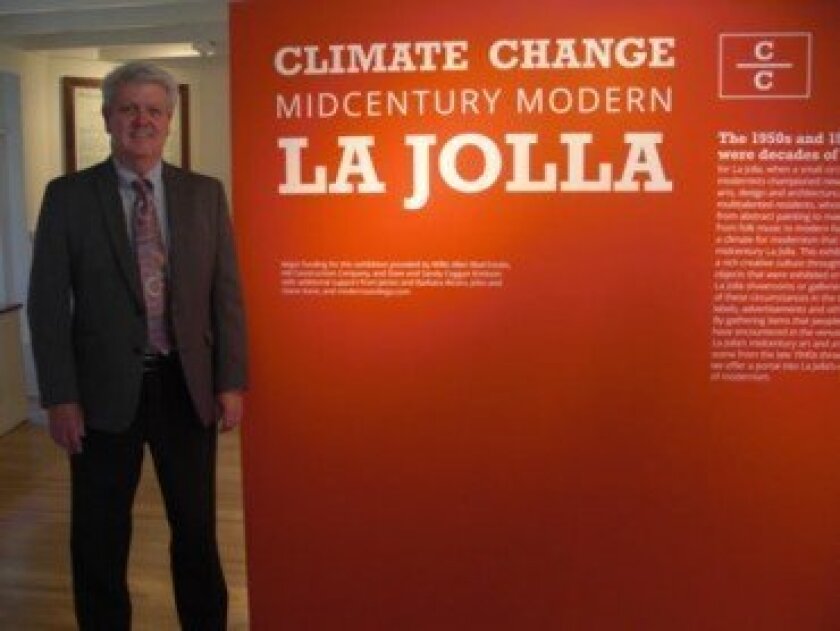 Robert Mosher
(1920) was born in Colorado and attended the Art Center School of Design in Los Angeles, USC and the University of Seattle, earning his degree in architecture. He moved to La Jolla in the 1940s and worked for several firms before starting his own with partner Roy Drew.
He set up his first office in the Green Dragon Colony on Prospect Street, a former artists' colony bought by his father. Mosher/Drew projects include residences and buildings in La Jolla and San Diego, including UCSD's Muir College and San Diego-Coronado Bridge. He currently lives in White Sands.
•
Lynn Fayman
(1904-1968) was an experimental photographer who moved to La Jolla in the 1940s after working as a landscape designer and stage lighting engineer. He was a photographer for Ryan Aeronautical, became involved with the La Jolla Art Center (now the Museum of Contemporary Art, and opened his own studio in Bird Rock.
Many of his photographs captured La Jolla's lively midcentury modern scene.
The Art Center also played a pivotal role during this time, attracting artists and teachers from around the country and fostering an atmosphere of cooperation and friendly competition.
Art galleries such as i Gallery, Art Works and The Jefferson Gallery and retail shops such as Armin Richter Interiors and Dean Marshall Interiors also sprung up selling modern work.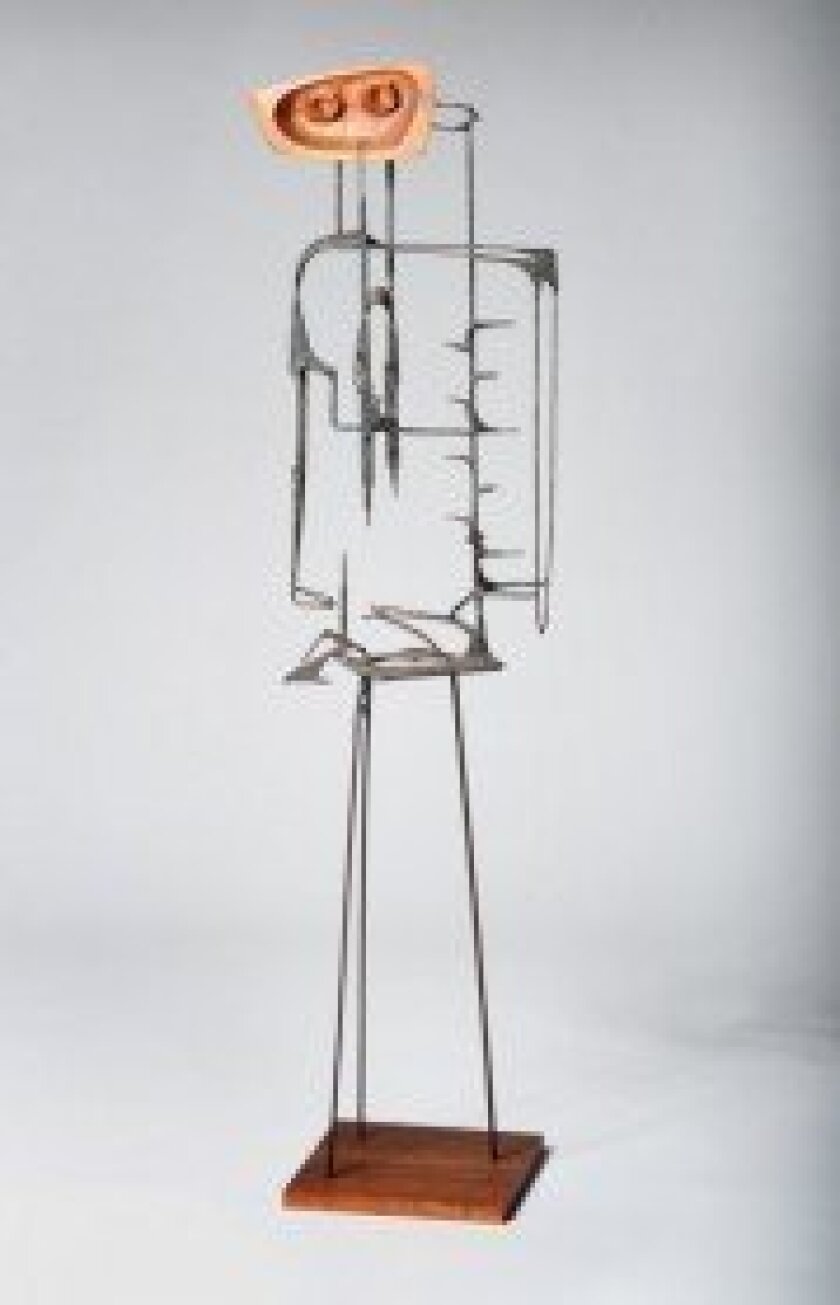 The exhibit includes several representative pieces, such as paintings, sculpture, furniture and decorative items.
The term
midcentury modern
is only about 15 years old and has become popular as nostalgic baby boomers remember the simple designs they grew up with. Most of those who first purchased modern furniture are now in their 80s and 90s and letting go of possessions that could expand LJHS's exhibit collection.
"We are hoping that those who still have midcentury modern objects and furniture will donate," said Fox.
—
IF YOU GO:
"Climate Change: Midcentury Modern La Jolla" is open noon to 4 p.m., Thursday-Sunday through Sept. 7 at Wisteria Cottage Galleries, 780 Prospect St. Admission is free. (858) 459-5335. lajollahistory.orgv
---