Mexican photography exhibit opens at Museum of Contemporary Art in La Jolla with film screening on Dec. 14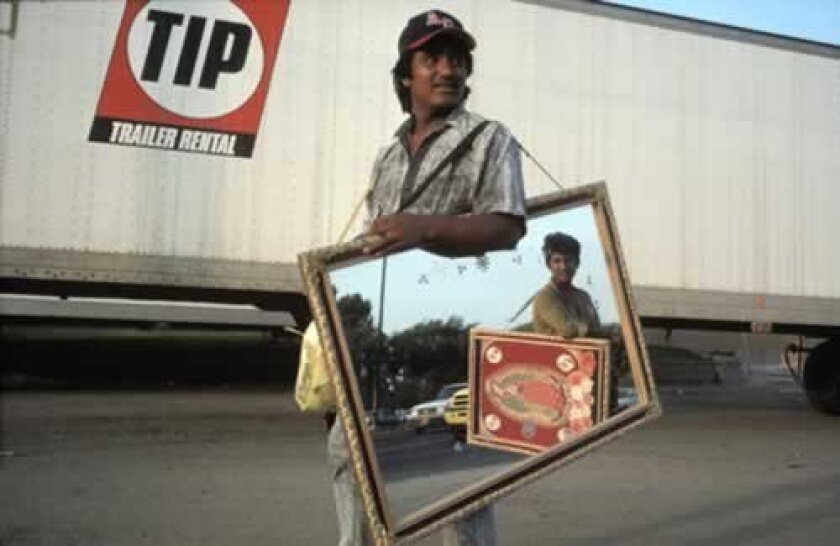 By Lonnie Burstein Hewitt
It would be difficult to talk about Mexican photography without mentioning Manuel Álvarez Bravo (1902-2002), whose long life included some 60 years of creating compelling images of ordinary people and places in the country of his birth. He managed to capture the realities of everyday life in post-revolutionary Mexico in a way that was both poetic and unsentimental.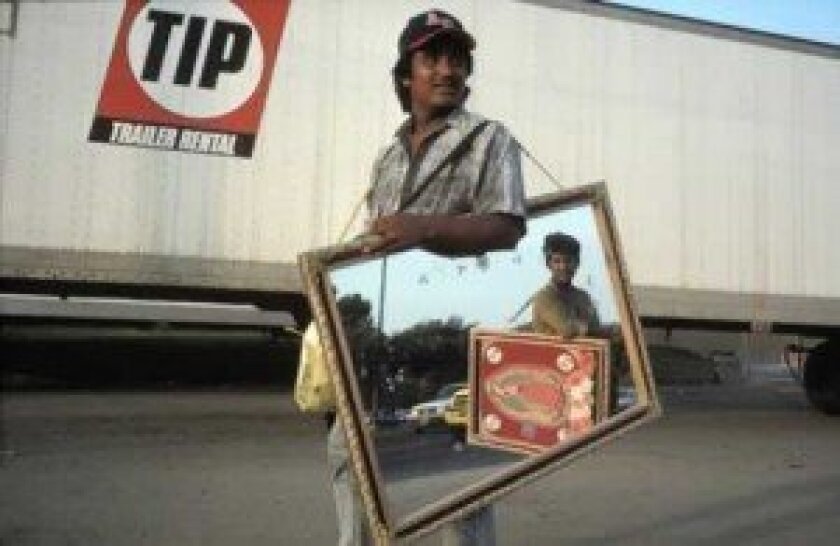 On Friday, Dec. 14, the Museum of Contemporary Art, La Jolla, 700 Prospect St., will open an exhibit of 35 works from its permanent collection, focusing on Bravo's impact on contemporary Mexican photographers. Notably featured are 10 pieces by one of his students, Graciela Iturbide, which were recently donated to the museum in memory of Murray "Mickey" Gribin, longtime member of MCASD's Board of Trustees, by local photography collectors Dan Greenberg and Susan Steinhauser. The exhibit will run through March 10.
Preceding its opening at 5:30 p.m. will be a screening of "El Velador" ("The Night Watchman"), a film that premiered on PBS-TV. It's a quietly beautiful documentary by Natalia Almada, who won a MacArthur Fellowship this year and a Sundance Directing Award in 2009 for her previous film, "El General." In "El Velador," the central figure is a cemetery guard who watches over the lavish mausoleums of murdered Mexican drug lords while everyday life goes on all around.
Born in 1942, photographer Iturbide works in black-and-white and shares Bravo's interest in portraying the daily life of Mexico's indigenous people. Like him, she has influenced a new generation of photographers in Latin America and beyond with her striking, politically charged, often woman-centered works.
Besides Bravo and Iturbide, others featured in the exhibit include Gabriel Orozco, considered the pioneer of conceptual art in Mexico, and several photographers from other countries who have documented the Mexican experience, including Canadian Alex Webb and American Geoffrey James.
"Most of these artists are very well-known in Latin America, but not in the States," said MCASD's Education Curator Cris Scorza. "My hope is that showing them here will give people on this side of the border a chance to get to know them."
Of the opening night film Scorza said: "The movie does a great job of telling the story of the narco-cartels from a unique angle, and it speaks to a quintessential Mexican theme of caring for our deceased ones, even if they have done terrible things. Are there other countries where elaborate memorials to criminals are built by their relatives, who still care about them? I don't know. But the film is a wonderful complement to the photography exhibit."
For more details, visit mcasd.org or call (858) 454-3541.
---