Merchants to take stand on Cove stench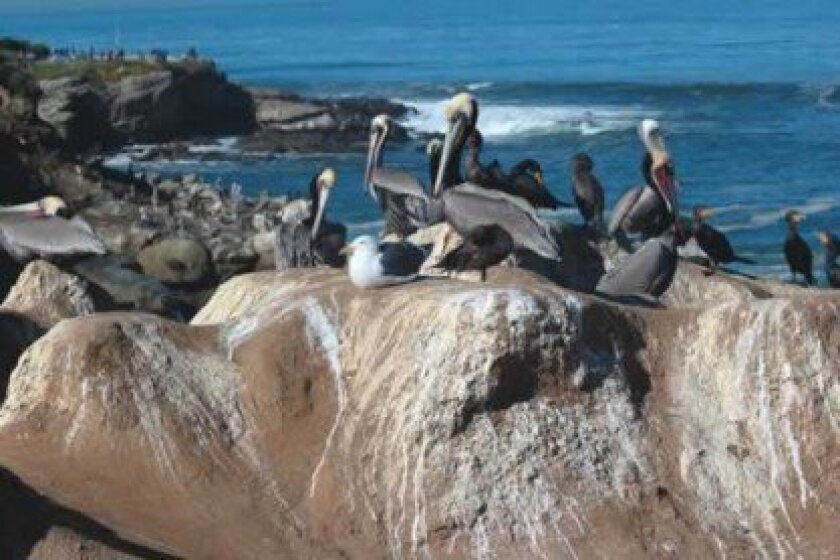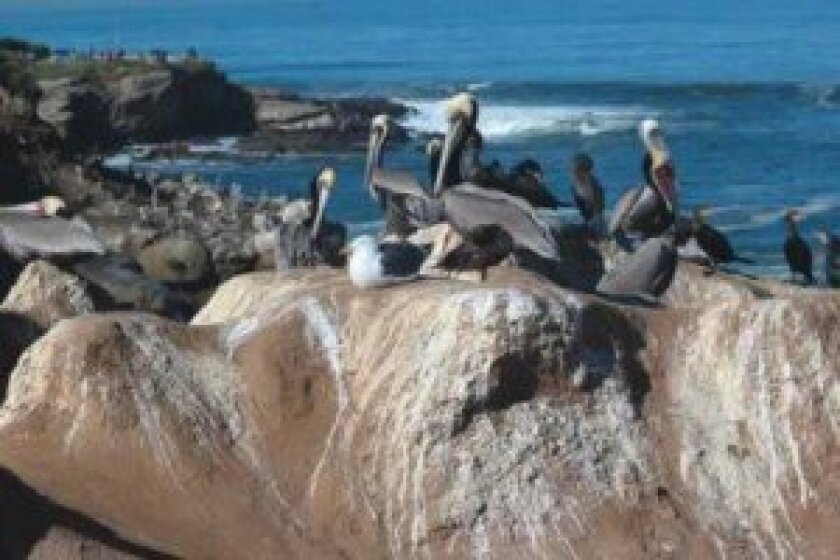 By Pat Sherman
The La Jolla Village Merchants Association (LJVMA) is the latest group rallying to exert pressure on city officials to rid the Cove of the pervasive stench caused by a buildup of bird and marine mammal waste.
At its Sept. 12 meeting, the LJVMA will vote to adopt a motion requesting that the City of San Diego "take appropriate action to eliminate the odor and health issues caused by bird excrement ... safely, effectively, and expeditiously."
The motion also asks Village merchants and community members to "promote increased awareness of the problem and potential solutions; to work with other interested community organizations to identify sensible solutions and to mobilize public support for those solutions.
"Most importantly," the resolution reads, "make your views known to city officials and candidates for public office."
In a statement to the community and city officials, the LJVMA said the smell "significantly affects our businesses, hotels, restaurants, and general retail in La Jolla, discouraging tourism and embarrassing business owners who try to explain why the City of San Diego allows this excrement to remain untreated."
LJVMA president Phil Coller said the organization, which represents the interests of merchants in La Jolla's downtown business improvement district, have received numerous calls from tourists and business owners complaining about the situation.
Coller said the association believes the rocks are located "within the public right-of-way and therefore subject to the exclusive jurisdiction of the city."
Community members have proposed several all-natural, biodegradable cleaning solvents to cleanse the rocks, as well as use of a high- pressure water jet, which Coller favors.
However, the city has argued that even water would cause runoff to flow back into the ocean and have potential environmental impacts.
"It's going to get in the sea anyway (when it rains)," Coller argued. "That's historically where nature takes it. Nobody picks it up and takes it to the toxic-waste dump. The more it stores up, the more toxic it becomes.
"This is just pandering to unthinking environmentalists," he added. "The city doesn't want to put their necks on the block to take action, but there are plenty of solutions out there that are natural, safe and don't cause any more damage than rain water washing on the rocks."
---