Memorial Day events highlight sacrifice of nation's veterans
If you go
Miramar National Cemetery observance
WHEN:
1 p.m. May 27
WHERE:
Miramar National Cemetery, 5795 Nobel Dr.
INFO:
Bill Heard, (619) 757-7788
Mt. Soledad Memorial Day ceremony honoring Dwight D. Eisenhower
WHEN:
2 p.m. May 28
WHERE:
Mount Soledad Natural Park, 6905 La Jolla Scenic Drive South
By Pat Sherman
For retired U.S. Air Force Brig. Gen. Robert Cardenas, Memorial Day weekend will bring a sense of closure.
Cardenas will speak at one of two local Memorial Day observances, 1 p.m. May 27 at Miramar National Cemetery — a final resting place for veterans, which Cardenas worked for more than a decade to establish.
The cemetery is as an alternative to Point Loma-based Fort Rosecrans National Cemetery, which has been closed to casket burials since 1966.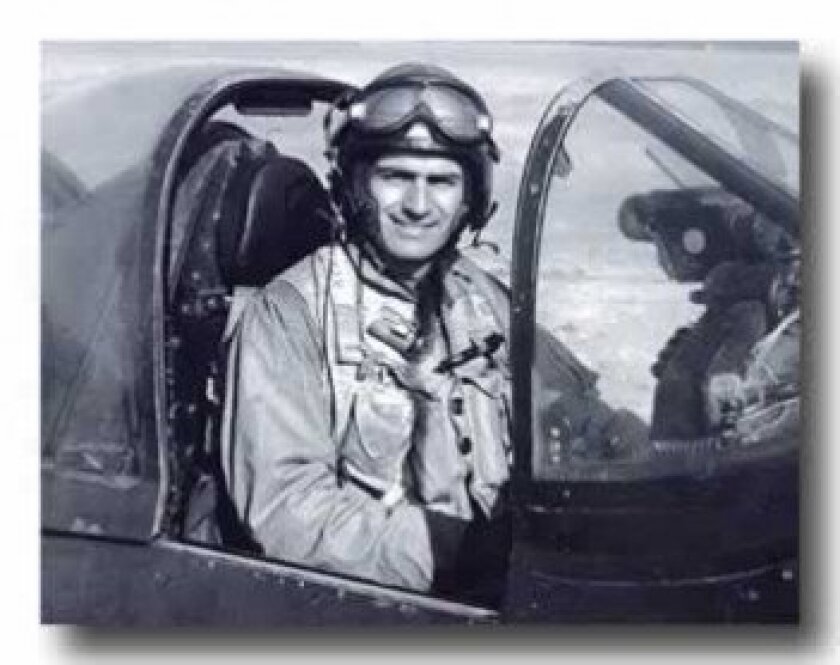 Previously, "widows had to make a choice: cremate their husbands and put them at Rosecrans or drive all the way up to Riverside National Cemetery, which still had land open," said Cardenas, 92, a test pilot who helped break the sound barrier in Chuck Yeager's experimental jet, before retiring from the Air Force in 1973.
Former U.S. Secretary of Veterans Affairs Anthony Principi later appointed Cardenas to the VA's Advisory Committee on Cemeteries and Memorials to look at establishing a second military cemetery in San Diego.
"It took me eight years of (overcoming) hurdles and obstacles … and finally in 2010 we had our first burial of ashes," Cardenas said.
Cardenas also advocated to have 50 U.S. flags adorn the entranced to the cemetery, appropriately titled, "Avenue of Flags" — each lit at night so that they can be flown round the clock (unless a flag is lit at night, it must be lowered at sundown).
For Cardenas, who moved with his family to San Diego from Mexico at age 5, there is nothing more spectacular than seeing 50 shafts of light shining up at an Old Glory-filled sky.
Sunday's event, to be held in the Memorial Circle at the eastern edge of the Avenue of Flags, is sponsored by the Fort Rosecrans and Miramar National Cemetery Support Foundation.
Though the Veterans Administration provided the funding for the cemetery, special memorials, including Cardenas' flags and a proposed Navy nurses memorial, are funded by the nonprofit foundation.
Gary Parks, the foundation's chief operating officer, called Cardenas "the driving force for all veterans issues" in San Diego.
"When we put up our 50 American flags in January we had 500 in attendance," Parks said. "It was very well received by the citizenry."
The Miramar service will include a performance by the Navy Band Southwest and a bagpiper, as well as a Young Marines color guard observance and an invocation by Lt. Cmdr. Erik Lee, chaplain of Submarine Squadron 11. Parking will be available on cemetery streets.
The foundation will also host Fort Rosecrans' 112th annual Memorial Day ceremony at Fort Rosecrans National Cemetery, 10 a.m. May 28. The event will include music by the U.S. Marine Band and a flyover by the Air Group One-Commemorative Air Force, as well as a wreath tribute and cannon and rifle salute.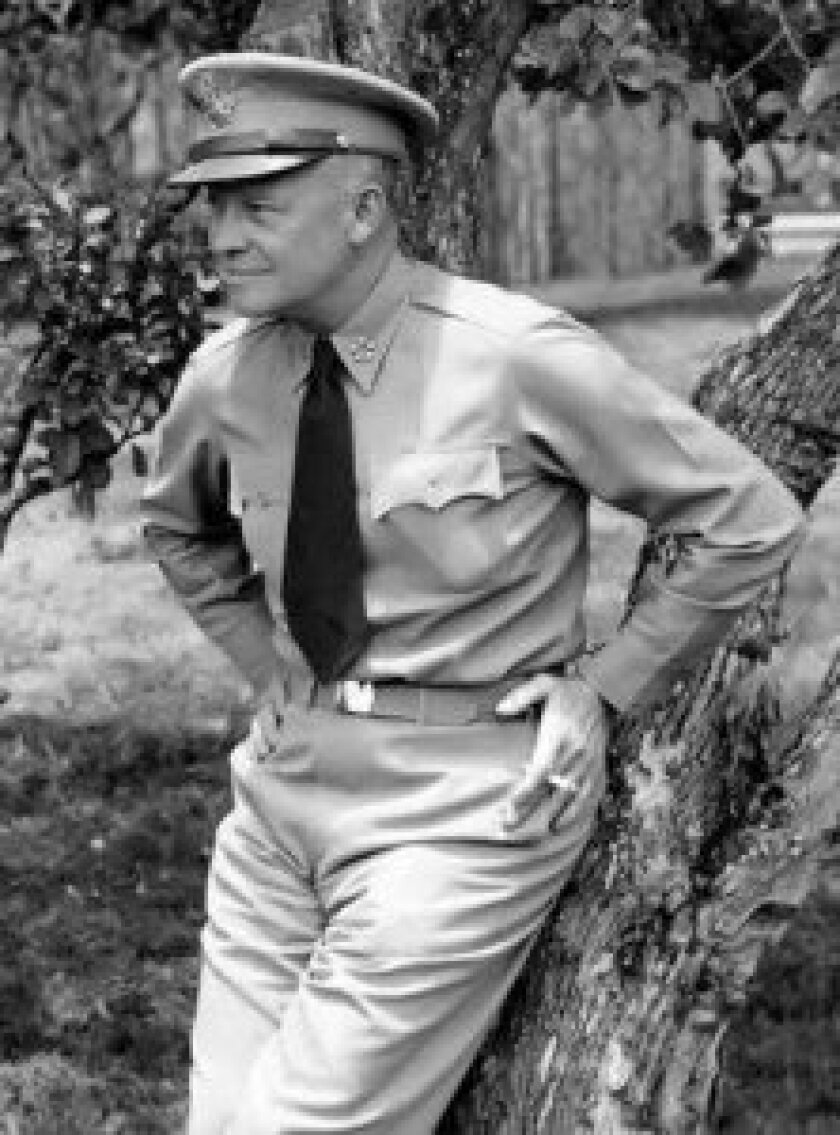 Mount Soledad observance
An additional Memorial Day observance will be held at the Mt. Soledad Memorial Cross, honoring 34th U.S. President Dwight D. Eisenhower, who served as General of the Army of the United States, the army's second-highest rank.
Three generations of the Eisenhower family will be in attendance for the service, including relatives from Scottsdale, Arizona.
Jerry "The Colonel" Coleman, a Marine pilot and veteran of World War II and the Korean War, will present a commendation. A former second-baseman for the New York Yankees, Coleman was dubbed most valuable player of the 1950 World Series, and once met President Eisenhower on the field.
Bruce Bailey, president of the Mt. Soledad Memorial Association, referred to Colman's military service as "the gold standard."
"We owe a great deal of gratitude to all veterans — both those who are living and those who are deceased — because of what they have done for us," Bailey said.
Serving coffee at the event will be La Jollan Doug Barnett, who survived 36 days in the Battle of Iwo Jima with his brother, Bob.
"We dodged a few bullets," said Barnett, who was one of the first to land on the island. "It was too close for me, let's put it that way."
For years Barnett and his wife, Pat, raised and lowered the flag at the Mt. Soledad Veterans Memorial, only recently abdicating the duty due to health issues.
"It was my honor to do that for those veterans," said Barnett, who served in the 1st Marine Parachute Battalion of the 5th Division of the 26th Marines. "I'm alive and they're not."
The event also will include a keynote address by Major Gen. Frederick "Ben" Hodges, chief legislative liaison for the U.S. Army, and a military flyover.
---