Meetings set on I-5 widening proposal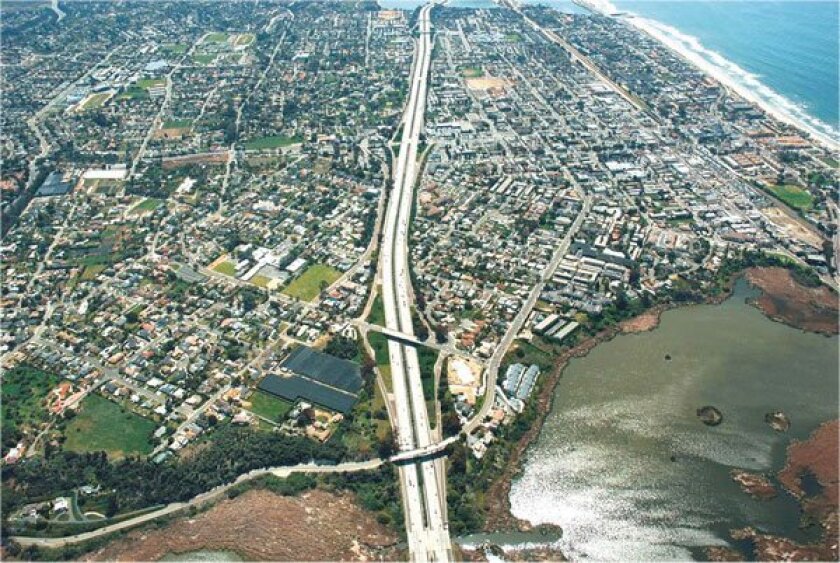 If you've got an opinion on the proposed Interstate 5 widening, you'll have a chance to share it on Aug. 3.
That's when Caltrans and the San Diego Association of Governments will hold the second of five public meetings on the plans, detailed in a 1,000-page draft environmental report. The report, available at local libraries and online, outlines the proposed freeway widening along a 27-mile stretch from La Jolla to Oceanside.
The meeting will be held from 5 to 8 p.m. Aug. 3 at Westfield UTC Forum Hall (above Wells Fargo Bank), 4545 La Jolla Village Drive.
Caltrans has picked out four ways to go about the project. The cheapest alternative, aside from not doing anything, would mean eight general lanes on I-5 with four car-pool lanes protected by a striped buffer. That is estimated to cost $3.3 billion. The most expensive is 10 general lanes with four car-pool lanes protected by a concrete barrier, which could run $4.4 billion.
To view the EIR and to comment online, visit
www.keepsandiegomoving.com/I-5-intro.html
.
Comments, which must be received by Oct. 7, also can be mailed to Shay Lynn Harrison, Environmental Analysis Branch Chief CA Department of Transportation–District 11, Division of Environmental Analysis, MS 242, 4050 Taylor St., San Diego, CA 92110, or e-mailed to
I-5_NCC_EIR_EIS@dot.ca.gov
.
READ MORE
Find out what people said at the first meeting in Encinitas last week. Click
here
to read the story.
---