Meetings over La Jolla Shores Map are cited as 'productive'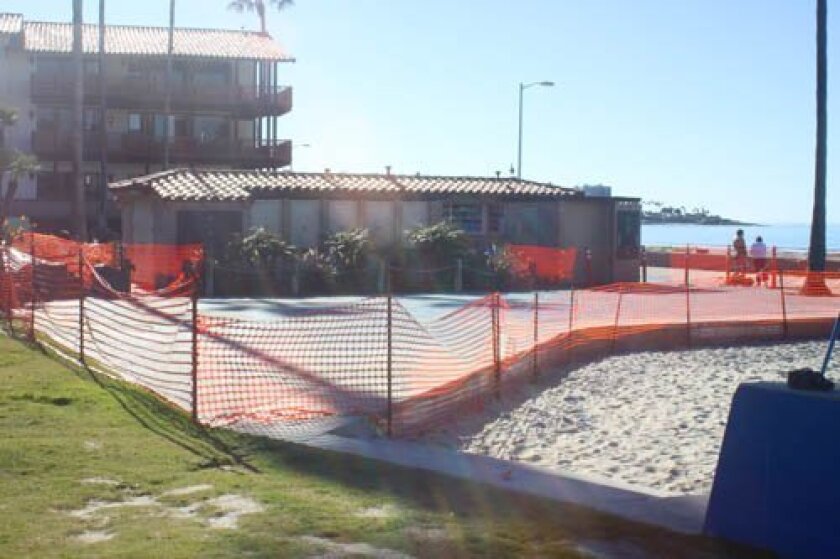 By Ashley Mackin
In an effort to come to a resolution regarding The Map project — an educational art installation depicting the ocean canyons off La Jolla Shores at Kellogg Park currently roped off due to its crumbled condition — representatives from Friends of La Jolla Shores and contractors T.B. Penick have met several times in the last six months, and the overall tone is positive.
"We've had meetings and discussions with different people within the Penick organization," said Friends of La Jolla Shores spokesperson William Lerach. "The recent tone of the discussions has been cooperative but we have a long way to go with finding an acceptable solution to the problem."
Friends of La Jolla Shores raised the funds for the construction and installation of The Map.
Said Tim Penick, president of the company hired to construct the Map, "everyone is bringing ideas to the table and we've had some really productive meetings."
However, Lerach said there is no foreseeable timeline as to when they might reach resolution or any repair might take place. "We're optimistic, but we have a long way to go," he said.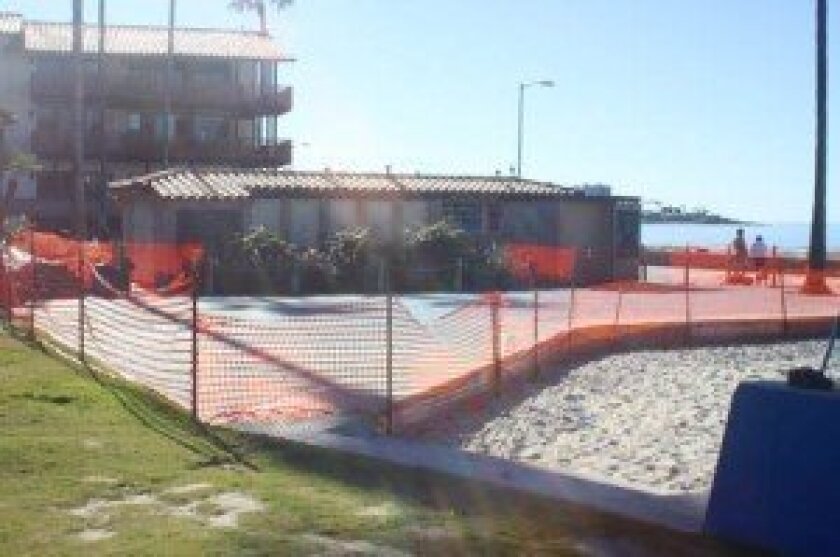 Friends of La Jolla Shores allege T.B. Penick made claims that the laminating substance Lithocrete, which covers the map and keeps the decorative crushed glass underneath in place, would be durable under the beach conditions.
But over the last few years, the Lithocrete has cracked and come apart. The Map is currently roped off and the city has labeled it a "safety hazard" until it can be repaired.
On June 20, 2013, Friends of La Jolla Shores announced they had filed suit against T.B. Penick due to The Map's deterioration. However, Lerach said their court date has been stayed until the beginning of April.
---