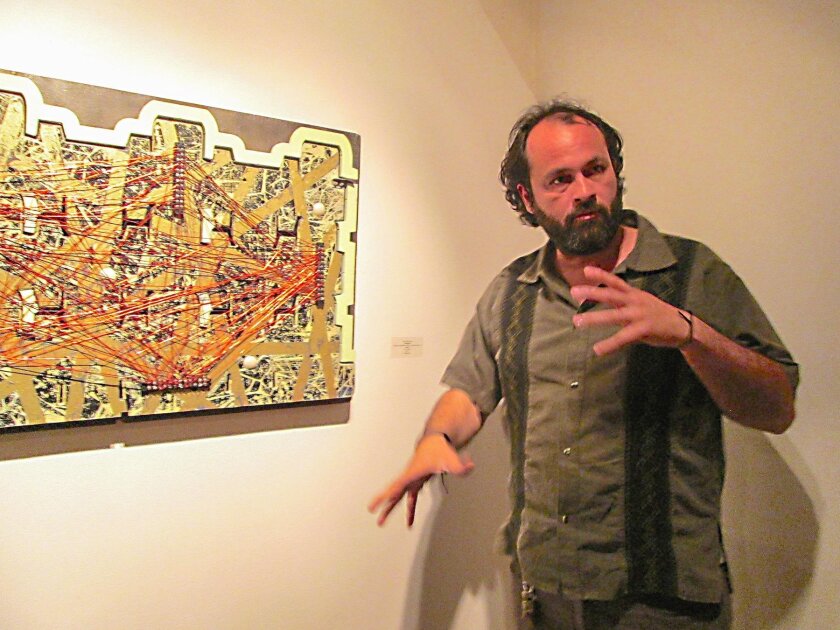 Since 2012, the Museum of Contemporary Art San Diego has been leading daytrips across the border so that members and friends can experience the burgeoning art and food scene of Tijuana, and beyond. The trips, offered two or three times a year, are organized and led by Education Curator Cris Scorza and Senior Membership Manager April Erin Farrell.
On Feb. 19, 2016, with 53 art-lovers on the bus, the itinerary included a walk-through of La Colleción Elias-Fontes at El Cubo — the newish annex to Centro Cultural Tijuana (CECUT) with the collector, Alonso Elias; a family-style lunch at a local restaurant; and visits to a photographer's studio and a warehouse-turned-gallery showing recent works by Jaime Ruiz Otis, a featured artist in MCASD's 2013 exhibition, "The Very Large Array: San Diego/Tijuana Artists in the MCA Collection."
Alonso Elias, who lives and works in Mexicali and El Centro, said he bought his first art piece in 1993. Along with his wife, Patty Fontes, he's been collecting works by regional artists ever since, of which the current exhibit is an impressive sampling. Over lunch at Verde y Crema, which offered a delightful array of courses, members of the tour group had a chance to chat with Elias and two of the artists, Alejandro Zacarías and Julio Orozco.
La Caja Gallery was another delight, especially with Ruiz Otis on hand to share stories about the pieces he creates from industrial trash.
There were a few glitches along the way, starting with a lengthy, unwelcoming wait before we were allowed in to see the CECUT exhibit. And Ingrid Hernandez, who was also part of the Elias-Fontes Collection, showed only three photographs in her small studio, not quite enough to warrant a special visit. But in all, it was a good day in TJ, and there's already a waiting list for a repeat trip, planned for sometime in April.
• For more information, e-mail April Farrell at aefarrell@mcasd.org and visit mcasd.org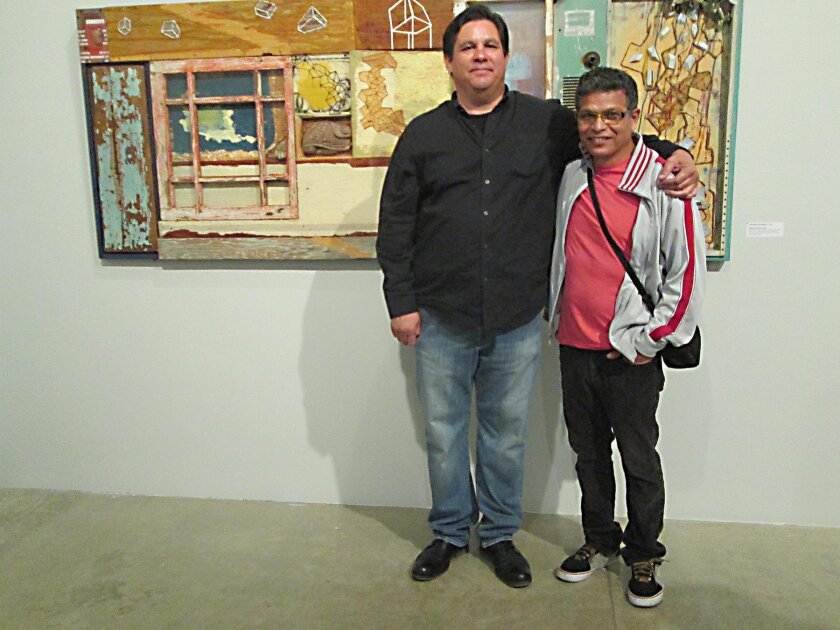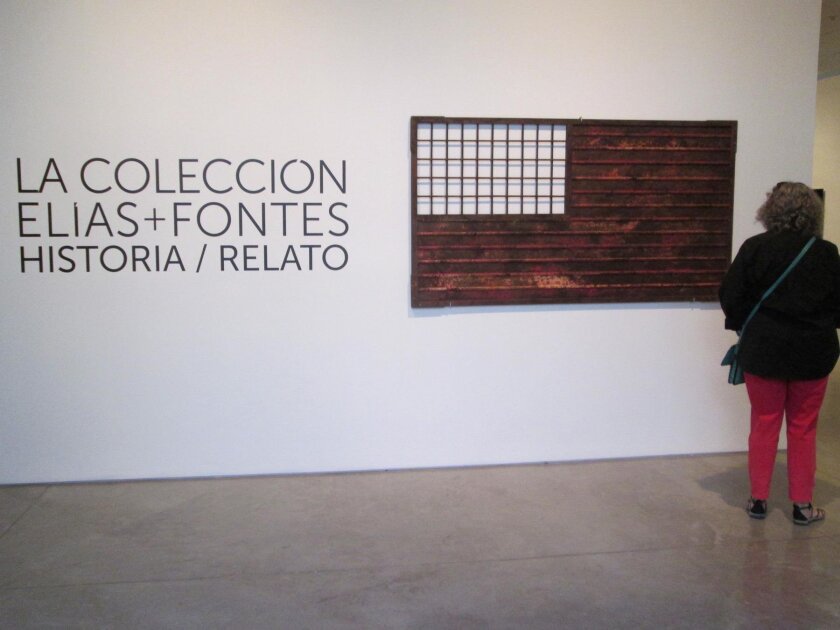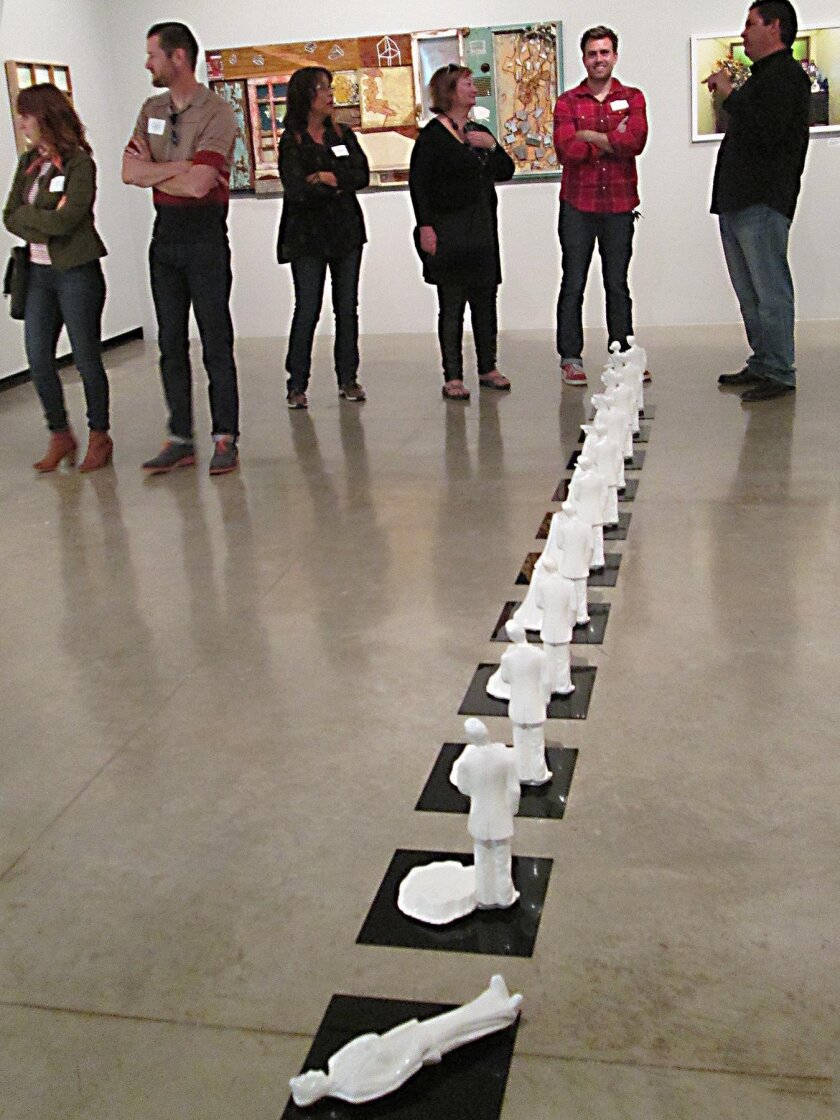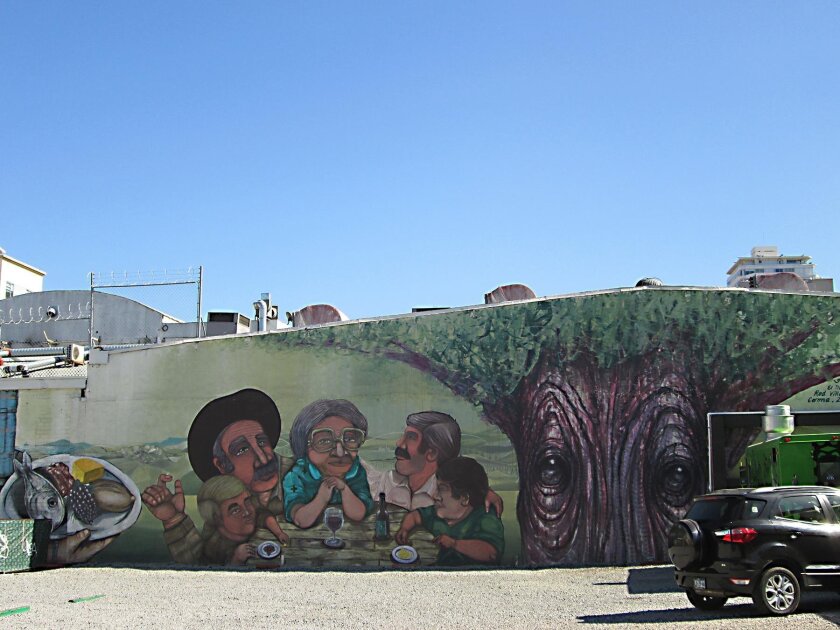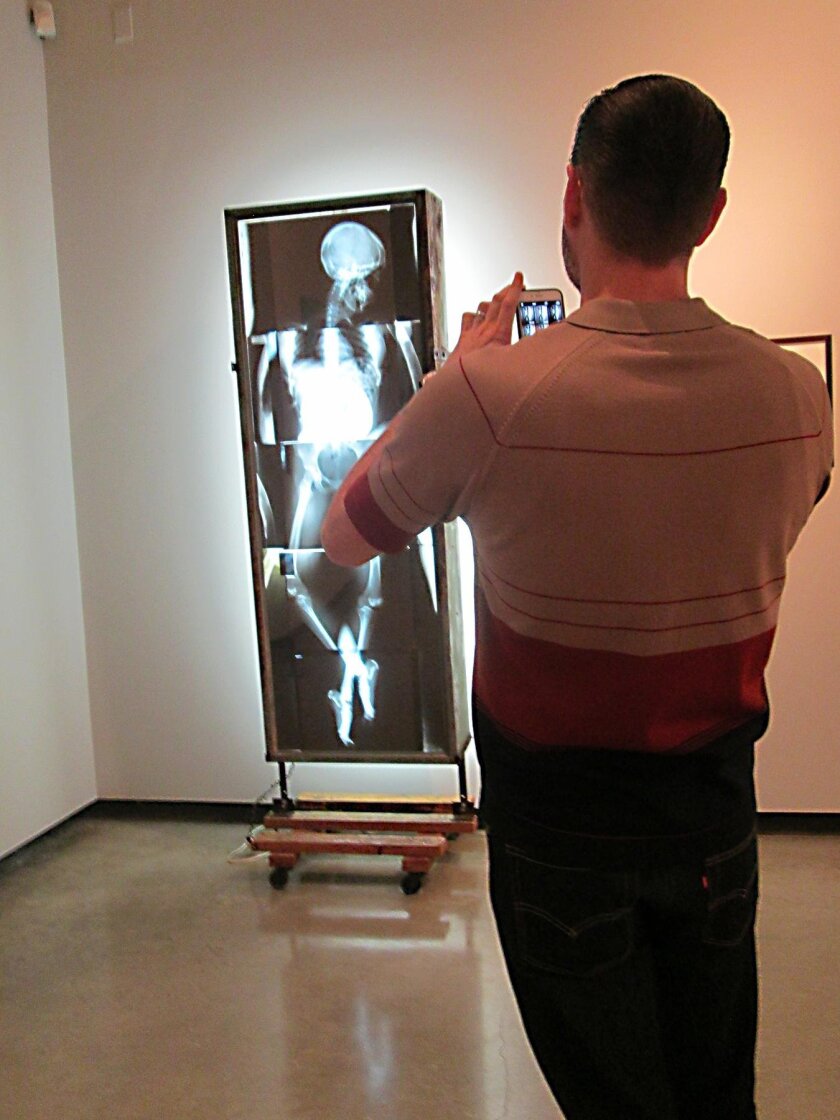 ---