May is the new October for La Jolla Youth Baseball
By Tom Murphy
La Jolla Youth Baseball
October is when everything happens in Major League Baseball. Some of us remember Reggie Jackson as "Mr. October." In La Jolla Youth Baseball, May is the new October. Lineups are less fluid, ace pitchers extend their outings, exciting one-run games are common.
At this time of year, a good defense beats a good offense. The number of double-plays completed in May will be greater than March and April combined.
Who will be the next "Mr. (or Ms.) May" in LJYB's exciting Pinto division?
Last Friday, Coach Bryce Goldman screamed "EMPIRE", Jesse Pearl yelled "BEAUTY" and the rest of the team hollered "AND THE BEASTS!" — a fitting finish to Empire Beauty's first win of the regular season, a thrilling come from way behind 15-13 win over PacVentures. One of two female Pinto stars this season, Pearl took home the game ball after contributing three clutch hits in the victory including the go-ahead RBI in the 6th. Hunter Kates and Harrison Garfinkel contributed to the win with four hits each, while Nicky Reynolds and Jordan Stahl each added four hits for PacVentures along with their own female star Jorie MacDonald who added two hits of her own. It marked the first and only clash of the only two female players in Pinto this season.
Said father Rick MacDonald, "Jorie had this game circled all season since she was playing Jesse."When Voices for Children was down by one run with two outs and two strikes against Solis Chiropractic, Andrew Park became the unsuspecting hero with a hit to tie the game and scored the winning run. His teammates carried him off the field on their shoulders much like the scene from the movie "Rudy."
On Saturday, Spence Carswell hit a walk-off double for Patterson Bike in a 15-14 seesaw battle against Sector 9. Patterson Bike and Retirement Benefits Group are tied for first with 8-2 records and the next six teams are within a game of each other.
After a number of ground-rule doubles and other near misses, the Mustang division has been added to the "Homer's Alley" roster when Patrick Ryan of Pharmatek went yard with a three-run blast followed by Drache Feld's Joshua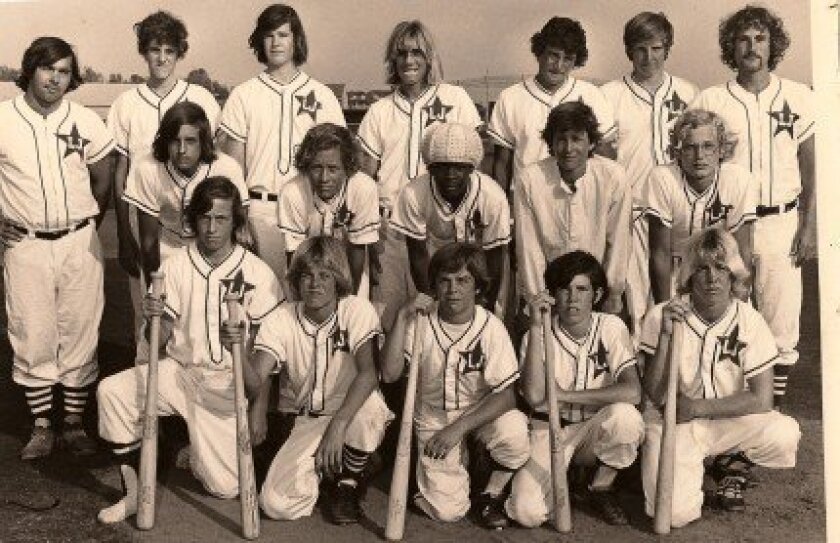 Newman's two-run dinger — both contributing to one-run victories for their teams. With two weeks remaining in the regular season, the Scrappy Mitch's Surf Shop remains the team to beat with 9 wins, followed by Morgan Stanley, Drache Feld and Pharmatek. It will be an exciting finish with a double- elimination playoff format this season.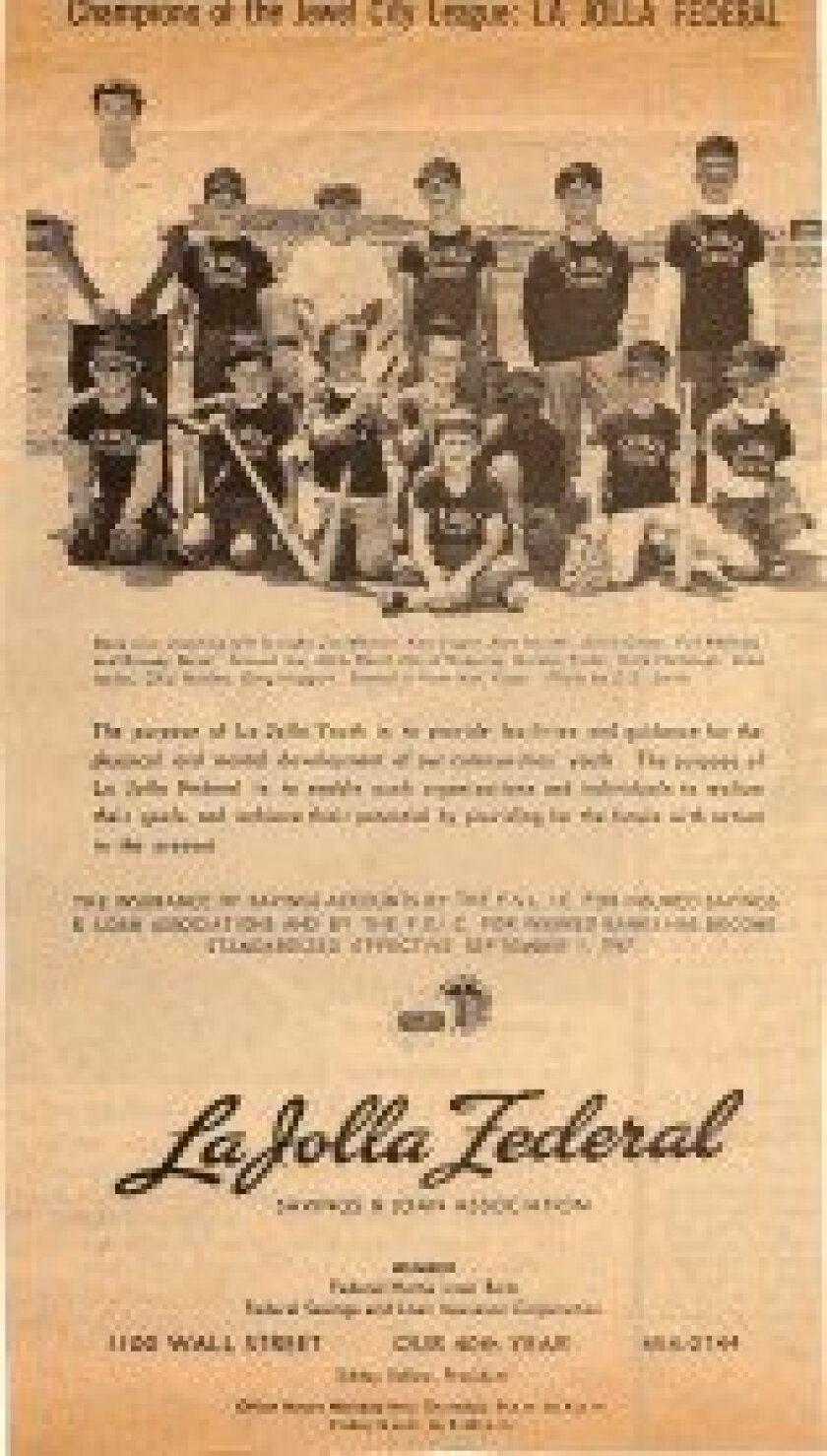 With his first HR of the season, Sterling Hayes joins teammate Garret Brown with 7 home runs to form the Bash Brothers of Bronco representing Team Aladdin, keeping them on top of the standings. Harry's Coffee Shop and On the Inside Design are hot on their trail. Axel Youngdale hit his first round-tripper on Saturday for Las Patronas in their close game against Alladin, who came out on top 5-4. In the Pony Division, RBC posted a 7-4 record in Interleague play, which is the top LJYB team, thanks in part to Carter Chopskie's two-run bomb last week. Trenton Fudge hit his first solo-shot for SDG and they stand at 4-7-1, followed closely by Rotary with a 3-6-2 record.
Playoffs for all divisions start on May 14 with LJYB's Championship Saturday scheduled on May 19th. "LJYB Night at Islands Restaurant" will be held on Wednesday, May 16th from 5-9 p.m. with 20 percent of the proceeds being donated to the league. All families are encouraged to attend.
LJYB Nostalgia
Jim Weaver, the manager of Shetland's La Jolla Playhouse team, also managed the LJ Federal Bronco team in 1968 and the REBA Pony teams in the 1970s. Here he is photographed on the 1959 Bronco team Burriston's that was coached by John Murphy and Ralph Wyer. Coach Weaver covers a lot of LJYB's rich history and we are delighted to have him back in the league with his twin sons. If you have any vintage LJYB photos, please upload them to the LJYB Facebook page at www.Facebook.com/LJYB.org
---