Local officials still grappling with La Jolla Cove stench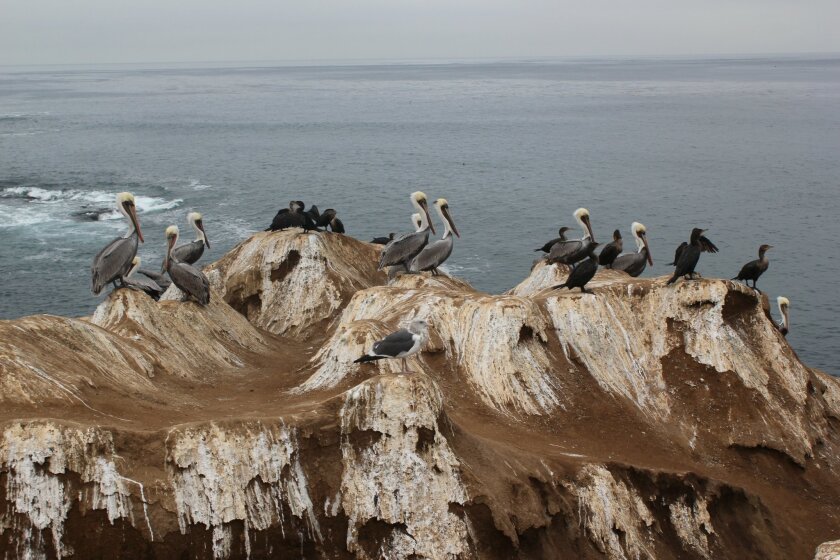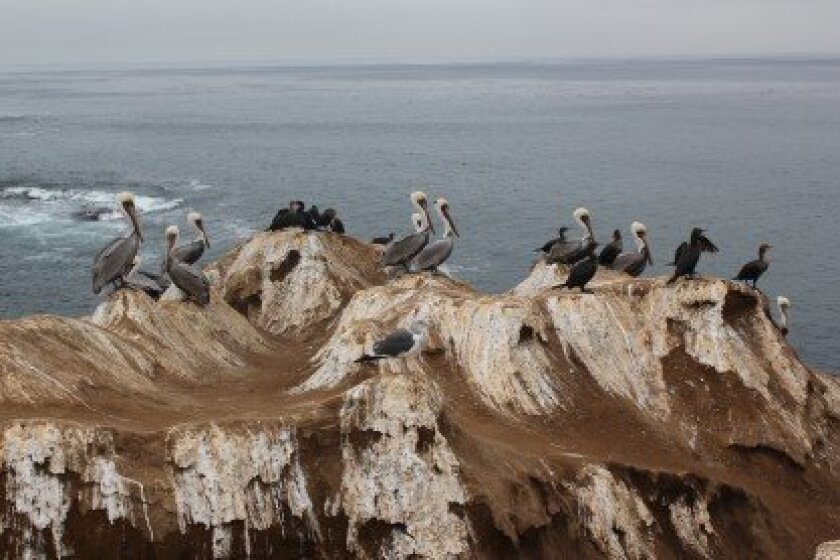 By Pat Sherman
During the Nov. 26 meeting of the La Jolla Parks and Beaches, Inc. (LJP&B) city advisory group, retired attorney Mark Evans, the community's point person on the stench emanating from La Jolla Cove, offered an update on the situation.
Though progress is slow, he said, "I think we're moving in the right direction."
Several companies have come orward to suggest spraying the rocks with their organic, non-toxic solvents as a means of breaking down the seabird guano and eliminating the odor, though environmental and bureaucratic regulations have thus far precluded the products' use. La Jolla Cove is designated as an Area of Special Biological Significance by the state.
"We have to find somewhere, someplace that is suitable to test these products that is not as environmentally sensitive as La Jolla Cove," Evans said. "We've also tried to find some agency, probably in the county, that's equipped and willing to test the air quality.
"Even though (the bird excrement) s natural and flows into the ocean with the rains, it is viewed apparently as a pollutant if you do something unnaturally" to wash it into the ocean, Evans added.
Some have suggested sandblasting the rocks with a containment mechanism to assure that nothing goes back in the ocean. Others have suggested collecting or "harvesting" the guano for sale as fertilizer.
Evans said that if there is a risk of guano or discharge entering the ocean, removing it requires a National Pollutant Discharge Elimination System permit as mandated by the federal Clean Water Act.
However, due to a backlog in permit applications, the request could take two to three years to process, Evans said.
Evans said he hopes Mayor Bob Filner will urge city staff to be "super helpful" in finding a solution to the problem. Both Filner and state Senator-elect Marty Block were taken on "a smelling tour" of the Cove by La Jolla Village Merchants Association board President Phil Coller, during which Evans said Filner apparently became nauseated.
Evans also hopes Congressman Scott Peters will help by "peppering the EPA at the federal level with questions, because it may help inform what the water quality control board does here."
District 1 City Councilwoman Sherri Lightner recently wrote a letter to Gov. Jerry Brown asking him to help speed up the bureaucratic process for a cleanup.
A city council resolution on the issue that Lightner planned to present to her colleagues this fall has been postponed until 2013 when Filner is in office.
The guano accumulation largely stems from a colony of Brandt's cormorants, which have taken over the rocks above La Jolla Cove in recent years.
Evans has sought the professional expertise of Scripps Institution of Oceanography (SIO) geochemist Ray Weiss to help tackle the problem.
Weiss, a former member of the La Jolla Community Planning Association and La Jolla Town Council, has participated in discussions on the issue involving city officials and other stakeholders, such as the California Coastal Commission and the Regional Water Quality Control Board.
Weiss told
La Jolla Light
his major observation is that the noxious odor is caused by a lack of oxygen permeating the layers of excrement. This absence of oxygen allows bacteria to thrive, producing ammonia and other gasses.
Though some have suggested the ammonia could be a health hazard to asthmatics and those with other respiratory problems, Weiss said he doesn't suspect it would produce significant health risks.
"Ammonia is toxic; it's not good for you," he said. "There are regulations about the levels of ammonia people can be exposed to. ... I just don't know if anybody's measured it."
Weiss said SIO scientists and officials aren't stepping up to solve the problem due to a "dearth of knowledge across the spectrum."
"We'll see what happens with these (current and projected) rain storms, and whether that washes it away," he said.
"Unfortunately," he added, "moisture also has the effect of blocking oxygen permeation. ... I suppose it possibly could get worse after the rains."
LJP&B member Melinda Merryweather said she spoke with a representative from the county health department who confirmed that the bird guano contains
E. coli
bacteria.
When the waves wash that the guano into the water, it may pose a health hazard for divers or swimmers who come into contact with it, she said.
A fence that was erected in the 1990s to prevent people from traversing on the Cove rocks and injuring themselves or further eroding them, created a human-free zone for the birds to roost, Merryweather said.
"I think we can ask (that the fence be removed) and let everybody back out on the bluffs and just travel at your own risk," she said. "Once people are back on the bluffs, the birds won't be there and the nightmare will be over."
---