Lifeguards' 'Fill the Fin' campaign to help fund water safety programs, youth swim lessons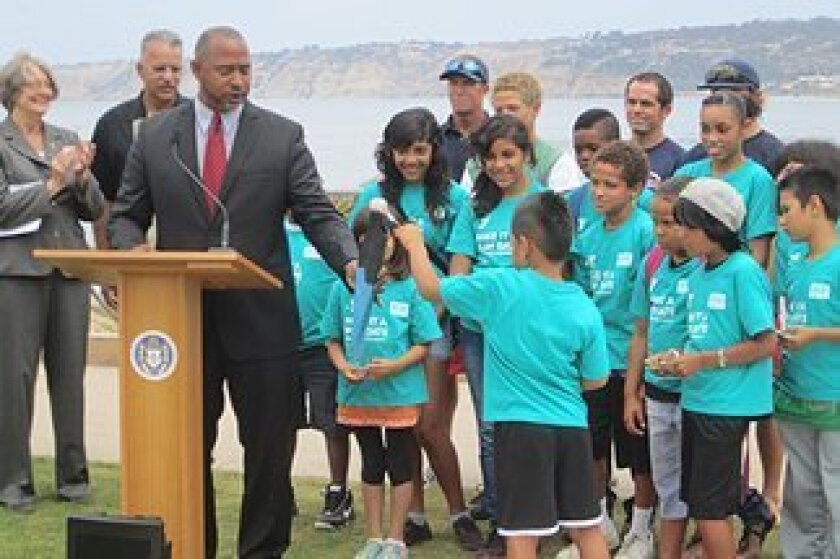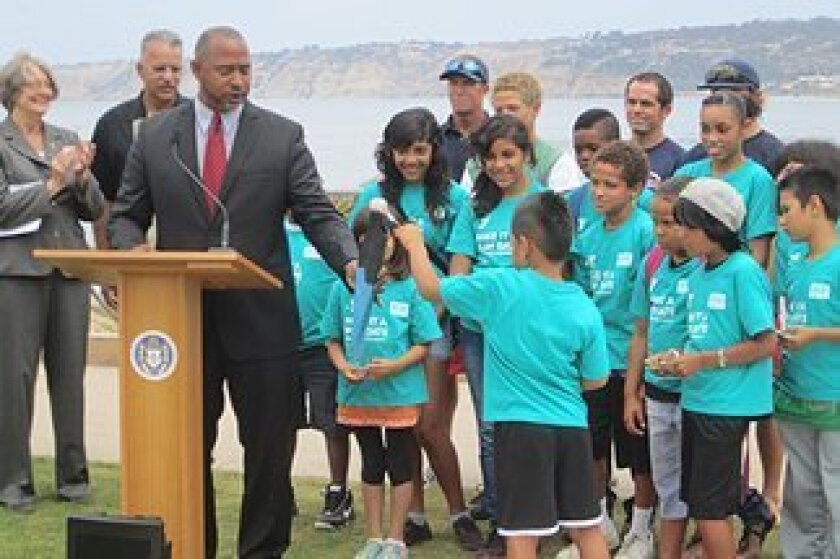 Teams of San Diego lifeguards will hit the beaches in La Jolla and elsewhere with swim fins in hand as they a launch a "Fill the Fin" campaign to raise money for much-needed swim lessons and aquatic programs for inner city youth, and spread the important message of water safety at city pools, lakes and beaches.
This weekend, Aug. 3-5, lifeguards will volunteer at city beaches to collect dollars and coins for the Junior Lifeguards and Jackie Robinson YMCA in southeastern San Diego.
In San Diego, drowning is the leading cause of non-natural death among children under 5, and rip currents, like the powerful ones that hit our beaches every summer season, are a dangerous reminder of the need to teach swimming and water safety to our youth.
Proceeds from Fill the Fin, sponsored by the San Diego Lifesaving Association, will help provide underserved kids from Skyline to San Ysidro with swimwear, aquatic safety training, swimming lessons, and a memorable summer.
Programs such as Junior Lifeguards, Bridge to Beach and Learn-to-Swim for Free will be partially funded by the fin collection coffers to offer area youth with introduction to ocean and beach safety, lifesaving techniques as well as fun and life-changing aquatic education.
The San Diego Padres will host Lifeguard Services Water Safety Awareness Night on Friday, Aug. 3 to kick off the second annual Fill the Fin fundraising campaign and celebrate city lifeguards and junior lifeguard participants.
--Staff Reports
---