Letters to the Editor, La Jolla should consider a memorial to crash victim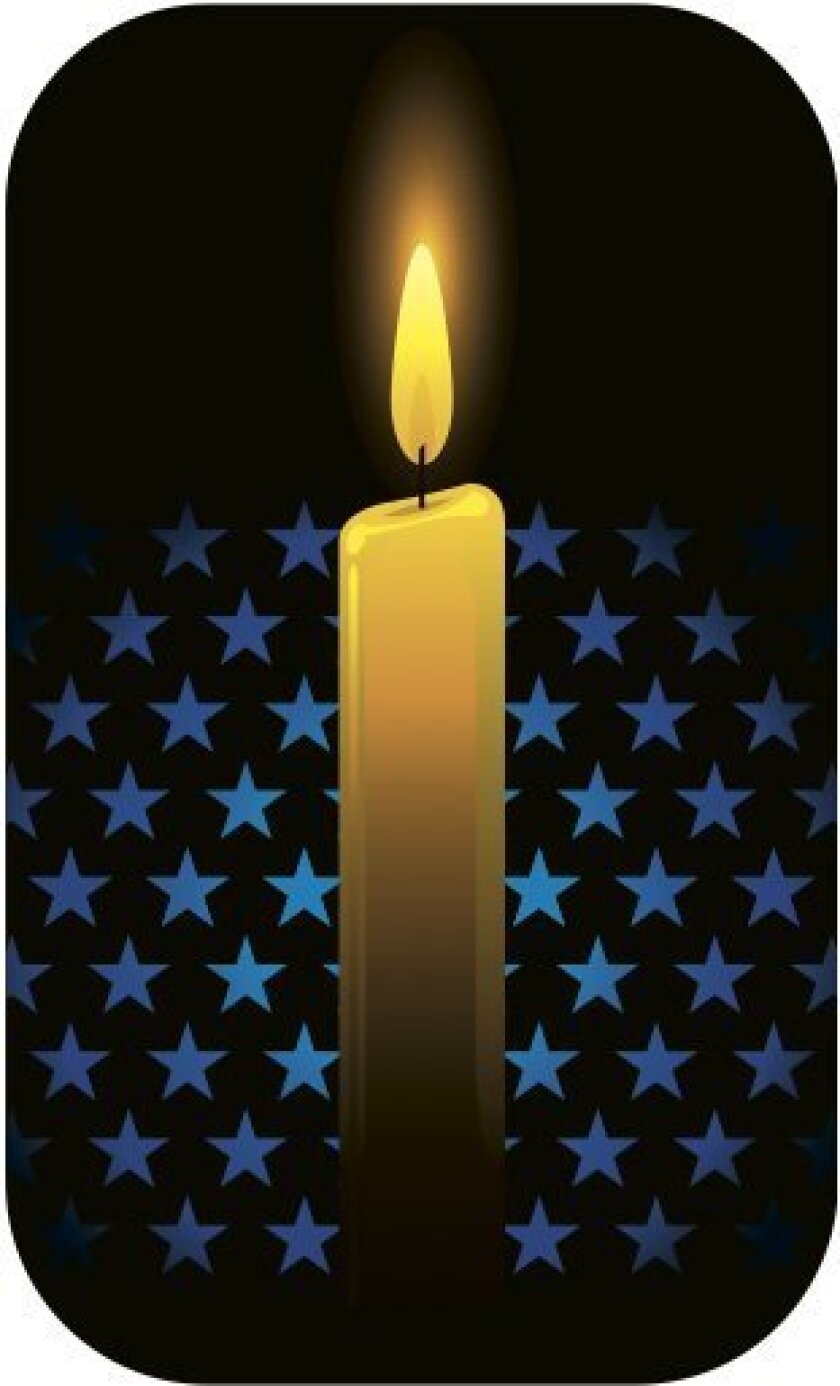 We have all been so affected by the tragic accident that resulted in Ms. Melissa Bonney Ratcliff's death last week on Girard Avenue. I didn't know her, personally, but her untimely passing is a reminder of the slim probability of tragic, unforeseeable possibilities occurring at any moment and manifesting into reality.
As a mother, I feel so deeply for her children. As a member of the community, I feel we should look at our parents and grandparents and try to balance their desire for independence and mobility with the reality of their present faculties and individual situations.
I hope that maybe we can commemorate Ms. Ratcliff with a sculpture, a rosebush or small mural at the site of her death … something to remember her by. May she rest in peace and may her children be well cared for.
Yasmine Aldana, La Jolla
Setting the record straight on history of Children's Pool
How is it possible there is so much misinformation out there? This is in response to a letter written in the Oct. 9 La Jolla Light issue about opening the sluicegates in the seawall at Children's Pool.
Children's Pool has a name: it is the Children's Pool. Casa Beach is south of the Pool. The wall is not at Casa Beach, it's good to know what you are talking about.
The writer went on to say we have so many swimming pools in La Jolla that the need has passed for a safe place to swim in the ocean! Really? The writer also says the pool is now serving other communities. I have no idea what those other communities are doing in the pool. Yes, snorkeling goes on at the pool. It is one of the reasons for the pool. Snorkeling, as we know it, started at the Children's Pool around 1943 — it was one of the most famous diving spots in all of California.
We know the cost to open the gates, the city did a study with taxpayer money to see if it was possible, and yes it is. The price in 1989 was $30,000. We are now finding out what that would cost today, and perhaps if the city cannot afford to clean the sand, we as a community will.
The writer goes on to say before 1931 the seals favored the beach at Seal Rock, but there is no beach at Seal Rock, and there were no seals in La Jolla in 1931. Then the writer further goes on to say when the wall was built the seals came to the pool. Also not true. Since the 1950s, there were a few seals around but the real rush to the pool was around 1990.
The letter was indicative of how much misinformation is out there. It is this kind of thinking that has given us this mess at the Children's Pool — one of the most wonderful gifts a community could have been given. I do so miss my beautiful beach.
The good news is the seals get the pool for five months and the children have been given the pool for seven months, but as directed by the California Coastal Commission, the beach and water need to be cleaned for the children. We cannot invite them to come play in the sand and water in the condition it is in, so we as a community are trying to find out what is the best way to clean the sand from 20 years of seal poop. It could be opening the gates or it could be to just remove dirty sand.
I have to say my favorite line in the letter was, "If we clean the beach, our property taxes will go up."
Melinda Merryweather, La Jolla
Weigh the cost of opening the sluices at Children's Pool
Here we go again. Seal advocates use the same stale arguments to justify their positions. Do they not know that the basic issue has been settled? The seals get the pool for five months, mid-December to mid-May; the people have it for seven months.
The argument about children not needing the Children's Pool anymore is spurious. Their thesis is that contemporary La Jolla has "thousands of swimming pools," and so the Pool is no longer need for children to swim in.
As a matter of curiosity, I looked at Google Earth aerial photographs of La Jolla. I looked at two areas, one encompassed by Pearl Street to Nautilus and the Pacific Ocean to Fay. I looked for little square blue areas: swimming pools. There were four in this area.
Next I looked at La Jolla Shores, the area bounded by Torrey Pines, Scripps and La Jolla Shores Drive to the Pacific. I found 11 swimming pools in this area. That can hardly be called "thousands."
Further, the Pool before the seal invasion could have been used by any of the 3 million San Diego County residents or the hundreds of thousands of yearly visitors to San Diego. The issue is not one of just La Jolla kids, but residents and visitors as well.
The issue of the sluiceways is one of maintaining water quality with the city's new, shared Pool use policy. The five months for seals/seven months for humans was seen as a viable solution to a seemingly intractable problem. The challenge to the city is how to keep the beach suitable for seals yet make the sand and water safe for humans. The only viable, cost effective, option is to periodically open the sluiceways.
There are original construction drawings detailing the sluicegates. The City recently retained a private contractor to verify location and presence. There are also recent photographs from the sea showing the closed sluicegates. The gates were completed to about mean lower low water. The gates, themselves, are overlain by approximately 11 feet of concrete.
Opening the sluicegates would be inexpensive. The challenge is installing new sluicegates. Such sluicegates could be opened on the yearly highest high tides from mid-May to the end of June, after pupping season.
These high tides all occur in the early to late evening, well after the beach should be cleared of humans. The gates need only be opened for several hours on either sides of high tide.
When a foot or so of sand was washed to sea they could then be closed. The sand and adjoining water should then be safe for humans. There would still be a beach for seals to occupy in December, when it was their turn to use the beach.
David W. Valentine, La Jolla
San Diego and California state laws allow dogs on beaches
I read with interest Kaia Gantzel's letter in the Oct. 9 La Jolla Light. Her question: "Why does California state law 7985.1 not allow animals on any beach designated for swimming or where lifeguards are present?" implies that the law prohibits animals on beaches. This is not correct. If one reads the rest of this two-sentence regulation it makes an exception for horses on designated equestrian trails and clearly indicates in its second sentence, "This regulation is not intended to prohibit or supersede any local ordinance now in effect or which may be enacted."
The City of San Diego, as well as numerous other cities in California, allows dogs on the beaches in accordance with local regulations.
I also noted with interest that the 12-year-old USA Today article quoted focuses mainly on dog waste issues in Florida, Virginia and a river in Idaho. Reading on in this article the writer points out the impact of birds, at many California beaches and perhaps our own: "Even where dogs aren't the prime offenders, they're one of the few polluters authorities have control over. At many California beaches, for example, seagulls and other birds are most responsible for high bacteria levels. But federal laws protect birds."
It should always be the responsibility of all dog owners to clean up after their dogs regardless of where the waste is deposited.
Chuck Marsh, La Jolla
Cure for the leaf-blower blues
This idea is simple and effective. I know it works because I accomplished this myself without any new laws, without breaking any laws or societal norms.
Early this summer I asked the people who do our gardening to please not use a leaf blower in our yard as the dust got all over everything.
They said yes! They have not used a leaf blower since.
So I suggest for the betterment of La Jolla, please ask your gardener to stop using a leaf blower. Rental homes, condos and apartments, if you ask your employees or gardeners to stop using leaf blowers, they will stop.
Renters ask your landlords or their gardeners to stop using leaf blowers.
I truly believe if you ask the people who work for you to cease using leaf blowers that they stop using leaf blowers. I'm guessing that in order to make you, their customer, happy, they'll stop. If they don't, hire someone else.
A drop in the use of leaf blowers means less noise, dust, air pollution and climate disrupting emissions. Menace mitigated.
John Dowd, La Jolla
First Amendment protects name of Christmas Parade
This is a response to the superlative letter by J.E. Ward in the Sept. 18 La Jolla Light issue. What was La Jolla's beginning? Two centuries ago, a group of distinguished men (philosophers, doctors, artists and scientists) predominately of one religion, established a mini paradise and an aura of charm that gave La Jolla a precedent.
Today, La Jolla enjoys diversity. However, the town has a right to preserve its beginning philosophies. Let me quote the First Amendment: "Congress shall make no law respecting an establishment of religion, or prohibiting the free exercise thereof; abridging the freedom of speech."
Therefore, atheists and agnostics have no right to assassinate our villagers' rights under this amendment. Kudos to Mr. Ward for stepping up to the plate and hitting a grand slam! Now, let's keep the charm alive and the Christmas Parade as nothing but that … the Christmas Parade.
William Wyatt, La Jolla
Public officials should keep their personal opinions private
This is my first-ever "letter to an editor," but I felt compelled to weigh in on San Diego Unified School District Superintendent Cindy Marten's comments as a "private citizen" to rename the La Jolla Christmas Parade, citing inclusiveness, especially since she was appointed as the superintendent of the second largest school district in the state without any community or public input.
I agree with the letter from Eleanor Mosca in the Oct. 2 issue of La Jolla Light that school administrators should not teach intolerance and exclusion based on their personal opinions and beliefs — this has no place in the public education system.
Sandra Nobile, La Jolla
---