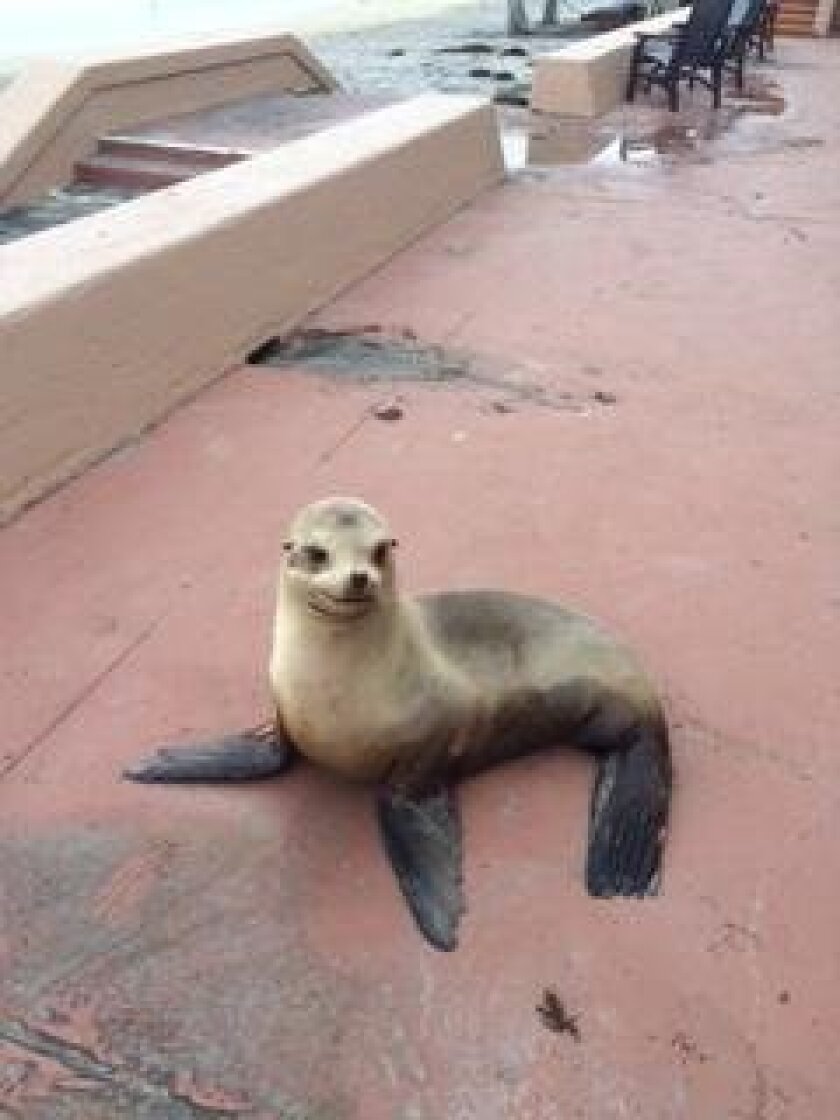 — LETTERS TO THE EDITOR / OUR READERS WRITE:
••• Sea lions growing bolder: I thought La Jolla Light readers might be interested in one of the sea lions that found its way from the rough ocean and high tides at the La Jolla Beach & Tennis Club. First off, one was found last week or so in a booth in the Marine Room restaurant. Now, daily, they are showing up on the promenade at La Jolla Beach & Tennis Club. This sea lion did more flapping and aggressive pounding on its way down the promenade toward the club's dining room. It was quite large and fast moving. We are there each morning for a promenade walk and coffee. Today, we only got to the coffee part. — Elaine Evans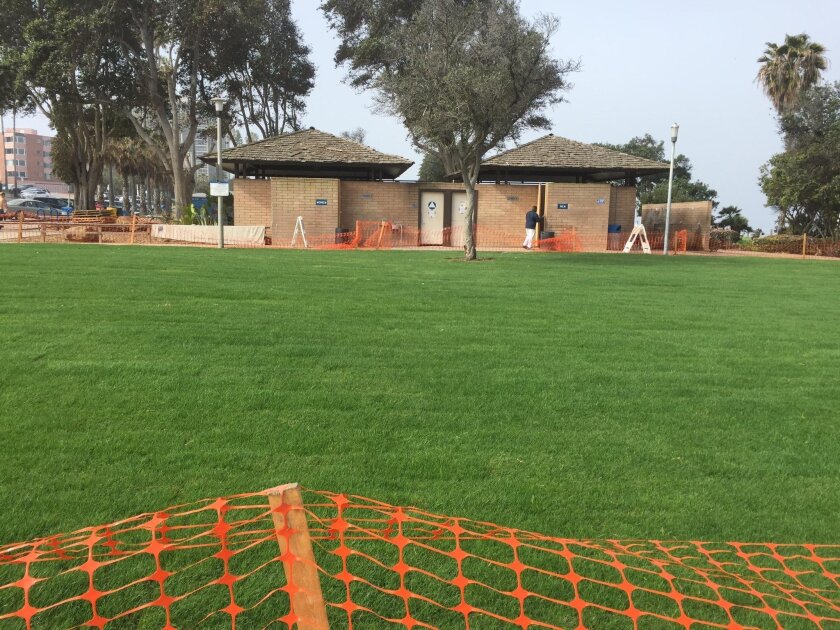 ••• Why install a lawn here? With all the renovations going on at La Jolla Cove, it seemed to be the perfect time to make a smart drought decision regarding the large area in front of the bathrooms. For many months that area has been used to store equipment and construction material while the new lifeguard tower was being constructed. In the past, the area was covered in grass and was over watered — always a muddy mess — not to mention constantly being reseeded because the divers would put their tanks, wet suits, and other diving gear on the grass. I have been swimming at The Cove for decades, and for all those years that area never did well because of the crowds and over watering.
As I arrived this morning, this is what I saw. Another stupid lawn! Is this state not in a drought? Aren't folks in San Diego being asked to pull out their lawns and get creative with water-saving landscaping? Why does the city continue to repeat a bad situation when they have the opportunity to be creative in such a prestigious spot as La Jolla Cove? This is very frustrating. — Chris Holmes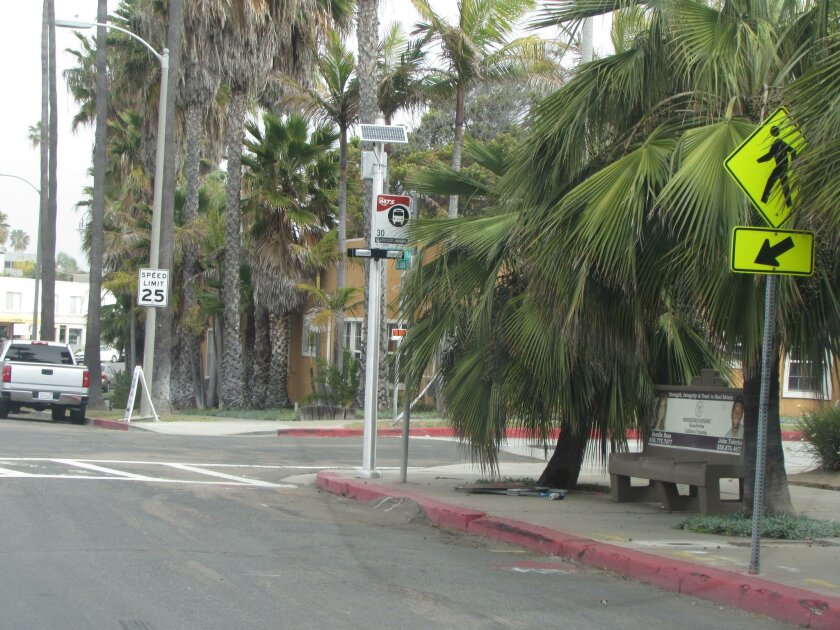 ••• Crosswalk signal most welcome: Last week, the La Jolla Light published my letter "Gravilla St./La Jolla Blvd. needs a crosswalk." Well, sometime after the paper went to press, the city installed the crosswalk! Thank you, City of San Diego. I hope many pedestrian lives will be saved because of the flashing crossing signal! — Noel Oates
— WHAT'S ON YOUR MIND? Letters to the editor should be 350 words or less, and sent by e-mail to editor@lajollalight.com and must include the full name of the sender, city of residence and phone number for verification. NOTE: Letters do not represent the views of La Jolla Light.
---