Letters to the Editor: La Jollans speak out about Maintenance Assessment District (MAD), graffiti, sandwich-board signs, public art, phone scams
LETTERS TO THE EDITOR / OPINION / OUR READERS WRITE:
---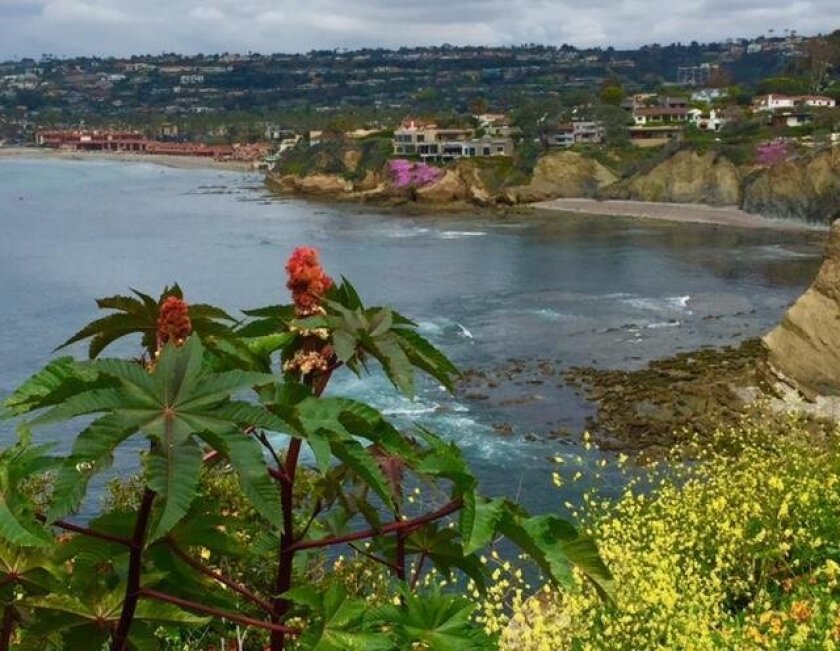 ---
••• Why I don't support the MAD
I am against the Maintenance Assessment District (MAD) initiative that is being debated for the No. 1 reason that it is just another tax. As a property owner and future business owner, I think we are paying our fair share. The highlights mentioned for needing this new tax are over-filled trash cans, dirty sidewalks, etc.
I volunteered for more than six months (every morning) picking up trash in the Village. With the help of members of the La Jolla Merchants Association we were able to deal with the city and find solutions to this problem: a couple of trash cans were moved to higher traffic areas and the city service manager in charge of trash pickup was very helpful and hands on — even coming to the Village twice to do a walk-through to see what else could be done.
I question the group Civitas out of Sacramento, which is involved with this whole assessment and wonder why this is so important to them? I remember talking to a business owner one morning and he told me the story of his mother, who every morning, personally policed the front and back of her salon before business day. That's more practical then adding more taxes to businesses — especially with the new bill passed raising the minimum wage to $15. — Jeff Gerwin, Ex-volunteer trash guy
---
••• Why I do support the MAD
I know several perfectly intelligent and thoughtful property owners who live within the boundaries of the proposed Maintenance Assessment District (MAD) who are strongly opposed to it. I accept that there will be differences about a MAD and certainly agree with the Weiss' that this proposal will not solve all conflicting uses within the Village.
And even though we don't know yet how it will interface with other groups in the Village, I think it's a concept we should try. We suffer from both a lack of City of San Diego resources to maintain the aesthetics we want and too many merchants who do not maintain their properties in a responsible manner (e.g., think about where you bought your groceries today).
The strongest argument I've heard from private owners is that they feel they are already paying enough property taxes. I've worked with several well-meaning city employees over the last two years on the Whale View Point project; public employees do what they can with the city resources allotted to La Jolla but it's not enough to maintain the Village in the kind of condition which it would be as a separately incorporated city, like Santa Monica or Coronado.
The opportunity to incorporate La Jolla as a separate city has past. We can continue to live in a special community that looks neglected and worn, or we can pay less than $90 a year to support our responsible merchants, and many, if not most, of our non-profits in this effort. I also am pleased by the opportunity, as a resident in the MAD, to potentially participate in its governance and to contact it when I see conditions or situations around the Village that need addressing.
I would love to see the residents of the MAD come together in support of the community where we walk and shop every day. This may be primarily a merchants' issue, but as residents we have a chance to be participants in the evolution of a new approach to beautifying the Village for the betterment of residents, our nonprofits and merchants alike. — Ann Parode Dynes
---
••• We should ban sandwich board ads
I am so happy to see an interest in the "eyesore boards," as I call them. They are a distraction; a nuisance to view, walk by and around, and unnecessary. La Jolla would look so much more attractive without them!
We deserve more attention from San Diego about this. The city should not only enforce, but simply get rid of the sandwich boards, as this might be the easiest solution to their proliferation. — Anne Gilchrist
---
••• Pirasteh's artwork must be allowed to stay
The home of Zari and Nasser Pirasteh on Nautilus is an inspirational gallery that brings daily joy to drivers and nearby school children. A neighbor who dislikes his style has done a disservice to the many of us who enjoy this outdoor art museum by filing a complaint with the City Code Enforcement Agency, which calls his new artwork an "unpermitted building" and demands that he remove it.
This small edifice is, in fact, a sculpture in the form of a small, open-air cylinder in which six or so guests fit comfortably. They can gaze out at his stunning oceanview through the wall's many small apertures decorated with tiles, glass gems, wire fastenings and multimedia inlays. Every inch is a creative adventure.
Sometimes, students from Muirlands Middle School gather along his attractive yard, even acting like, for shame, kids let out of school! One neighbor suggested turning a hose on them, but instead, Nasser invites them in and has given them art lessons. Now others come regularly for that gift.
Nasser Pirasteh is an acclaimed artist whose work appears internationally in public spaces and private collections. He was resident artist for Minnesota Schools, 1988 to 1999. La Jollans are fortunate to have him among us and should protest this punishment. — Phyllis Minick
---
••• SCAM ALERT: Never hit 90# on your phone
I dialed "0" to check out the following scam and the operator confirmed that it was correct, so please pass it on to everyone you know. (l also checked out snopes.com the Internet reference for urban legends, folklore, myths, rumors and misinformation.)
I received a telephone call last week from an individual identifying himself as an AT&T Service Technician (it could also be Telus), who was conducting a test on the telephone lines. He stated that to complete the test I should touch nine (9), zero (0), the pound sign (#), and then hang up. Luckily, I was suspicious and refused.
Upon contacting the telephone company, I was informed that by pushing 90#, you give the requesting individual full access to your telephone line, which enables them to place long distance calls billed to your home phone number. I was further informed that this scam has been originating from many local jails.
Do not press 9, 0, # for anyone. If this happens to you, end the call immediately without pressing the numbers. Once you press the code, the company can access your SIM Card and makes calls at your expense. After checking with Verizon, the company also said the scam was true. — Al Thomas
— Editor's Note: The Federal Communications Commission confirmed the scam and offered these What You Should Know tips:
• Telephone company employees checking for technical and other types of telephone service or billing problems would not call and ask a subscriber to dial a specific series of numbers before hanging up the telephone receiver.
• Telephone company employees would not request subscribers to connect the caller to an outside line before hanging up the receiver.
• These types of calls are made to trick subscribers into taking actions that will enable the caller to place fraudulent calls.
• This scam only works if your telephone is served by a private branch exchange (PBX) or private automatic branch exchange (PABX).
---
••• CORRECTIONS:
• The April 7 La Jolla Light sports story "Vikings vanquish Knights in rivalry match" should have stated that Drew Hemerick of The Bishop's School was a freshman (not sophomore as reported).
• To clarify a sentence in the April 7 La Jolla Light story about the new mural in La Jolla Shores, "Demos Gracias," it should be understood that is the first and only mural of the 16 existing Murals of La Jolla currently on view throughout La Jolla to be located in The Shores.
---
••• WHAT'S ON YOUR MIND?
Letters to the Editor for publication in La Jolla Light should be 250 words or less, and sent by e-mail to editor@lajollalight.com and must include the full name of the sender, city of residence and phone number for verification. Note: The content of letters are not the opinions of La Jolla Light.
---