Let's Review: 'The Few' asks serious questions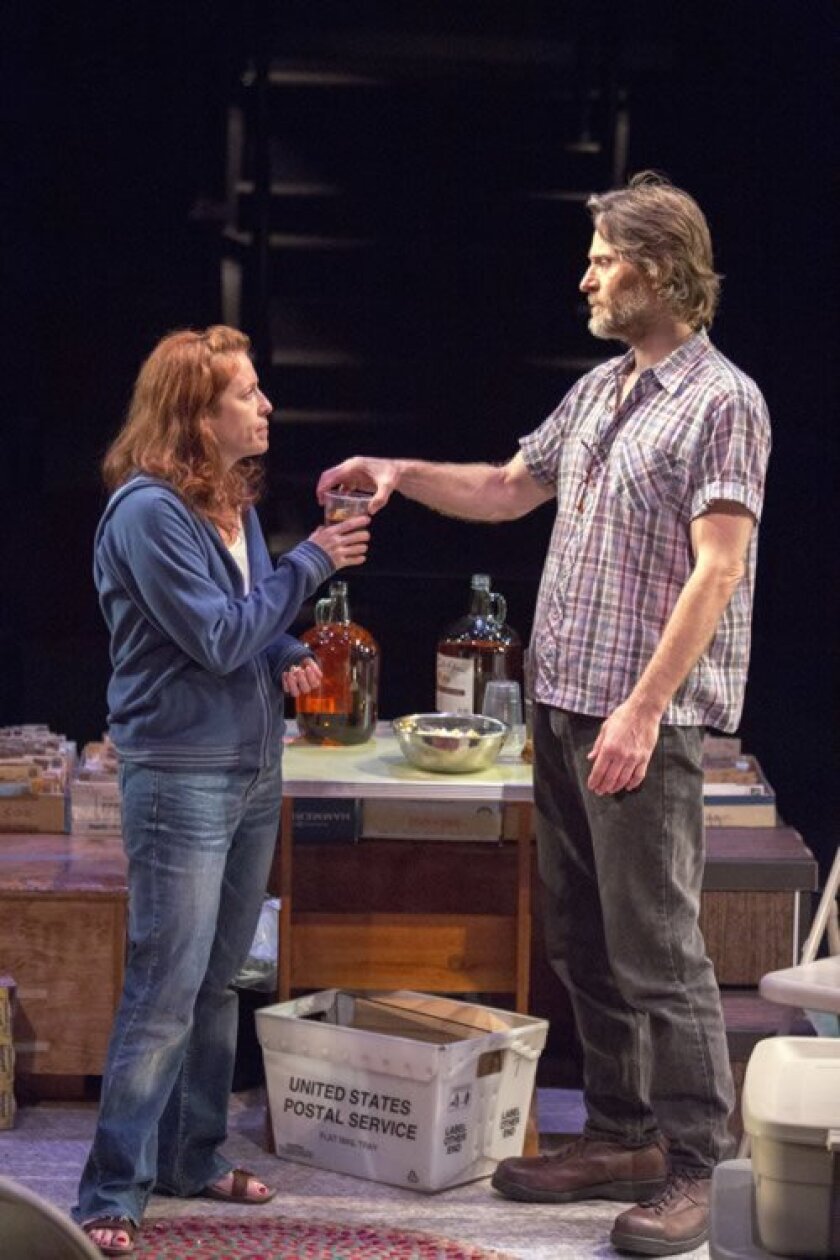 By Diana Saenger
Set in a trailer in a small Idaho town, playwright Samuel D. Hunter's "The Few" focuses on three emotionally damaged people.
Hunter said several of his works, including "The Few," contain the theme of "the bewildered young man."
This is foremost in Bryan (Michael Laurence), who walks into the trailer and stuns QZ (Eva Kaminsky) and Matthew (Gideon Glick), who are trying to get their weekly newspaper out.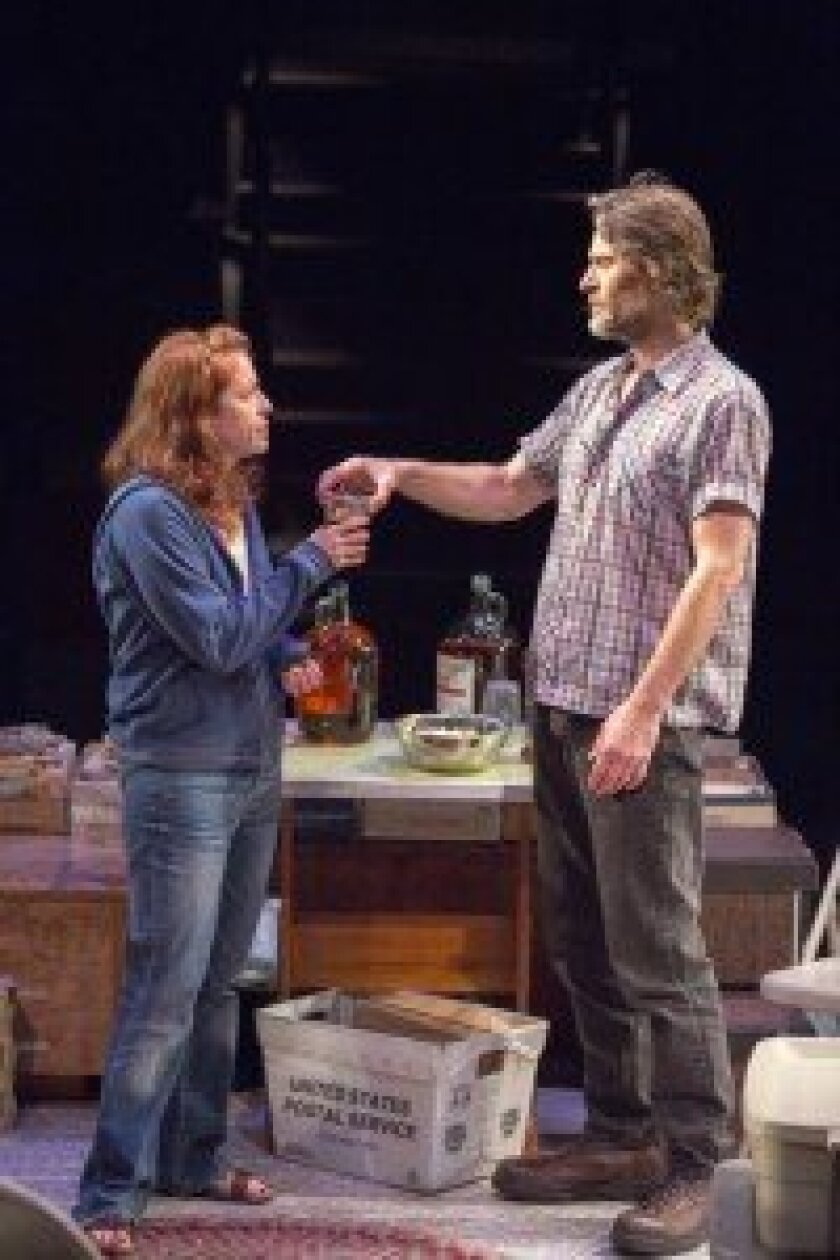 As Bryan stands there mum, looking like a wounded warrior, QZ lays into him with anger-fueled questions and innuendos. It's apparent they once had a relationship, but as QZ takes him to task for not calling her during his extended trucker road trip, she informs him she has moved on and even has a new e-mail suitor who has proposed.
Matthew, on the other hand, clearly has affection for Bryan and is so excited he has returned. But Bryan, the owner of the newspaper, is not friendly to Matthew and tells him he's fired. This irritates QZ, since she has been nurturing the paper on her own for years, turning it into a profitable publication.
The three characters argue, drink, stomp off, come back and challenge everything they know about themselves and each other.
As strange and often funny voicemails continue playing on the office answering machine, Bryan is made aware that the newspaper, once full of substance, is now driven by personal ads from lonely truck drivers.
While QZ and Bryan continue to work their way through past issues, Matthew remains a lost soul in this trio. A product of a somewhat dismal life, Matthew has always idolized Bryan. To be treated so baldy by him nearly breaks his heart. But beyond feeling sorry for himself, Matthew is truly concerned for Bryan as he watches his idol hit rock bottom, ready to give up.
Glick provides much of the humor in this show (beware when the BB gun comes out). Though dialogue conveying QZ's current feelings for Bryan grows repetitive at times, Kaminsky is exceptional in the role. Likewise, Laurence is solid as the wounded and lost Bryan.
Scenic design by Dane Laffrey puts the audience square in the center of this story. Several old computers blinking to stay alive, and stacks and stacks of newspapers throughout the office effectively take the audience back in time. The small sofa and microwave for snacks suggest that no one leaves until deadlines are met.
The back-story of how their paper came to be is a thread that feeds the needle connecting each of these lives. Interwoven details about truckers' lives on the road add an interesting touch of Americana many playgoers may not know much about. "The Few" is short and engaging, but with standout performances by all three actors.
Note: Several scenes contain depictions of smoking.
If you go
■ What: 'The Few'
■ When: Through Oct. 27
■ Where: Sheryl and Harvey White Theatre at The Old Globe Theatre, 1363 Old Globe Way in Balboa Park, San Diego
■ Tickets: From $29
■ Box Office: (619) 234-5623
■ Website:
TheOldGlobe.org
---