Lecture series in La Jolla to explore ideas on sustainable art and design
The Athenaeum Music & Arts Library will present three free programs with speakers whose artistic and intellectual investigations provide meaningful discussion, as part of its 22nd season of "Dialogues in Art & Architecture."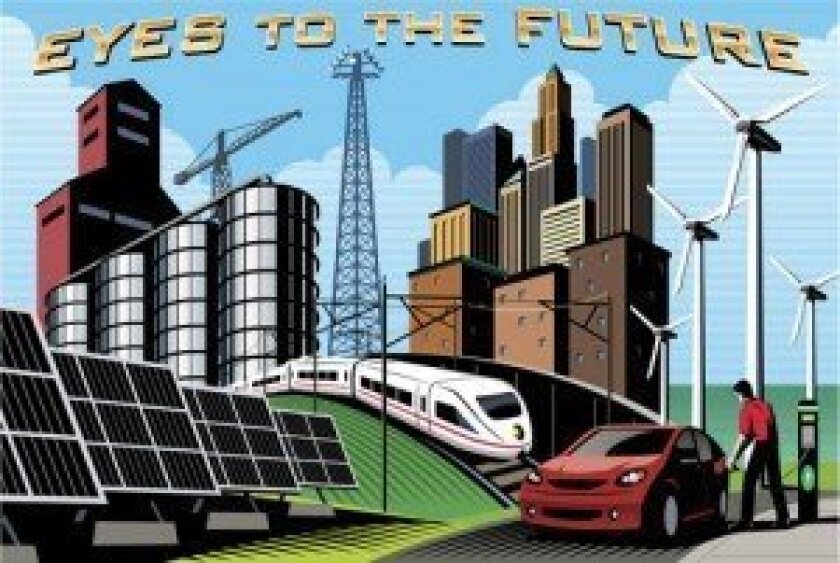 The Thursday evening series is coordinated by environmental sculptor Joyce Cutler-Shaw and co-sponsored by the San Diego New School of Architecture and Design, as well as the San Diego Council of Design Professionals, the San Diego Architectural Foundation and Public Address.
Each presentation will be moderated by Robert Pincus and begin at 7:30 p.m. at 1008 Wall St.
■ Jan. 30: "Water Resources" with Phil King, professor in the Department of Civil Engineering, New Mexico State University.
■ March 13: "Redefining Beauty within the Context of Sustainability" with Ann T. Rosenthal, environmental artist and activist, Pittsburgh.
■ April 10: "Renewable Energy and Positive Impact Buildings" with Robert Ferry and Elizabeth Monoian, principals and co-founders of Land Art Generator Initiative (LAGI) and founder/director of Society for Cultural Change.
— To make a reservation, call (858) 454-5872 or visit
ljathenaeum.org/lectures
---