La Jolla's Silver Street postal annex to be sold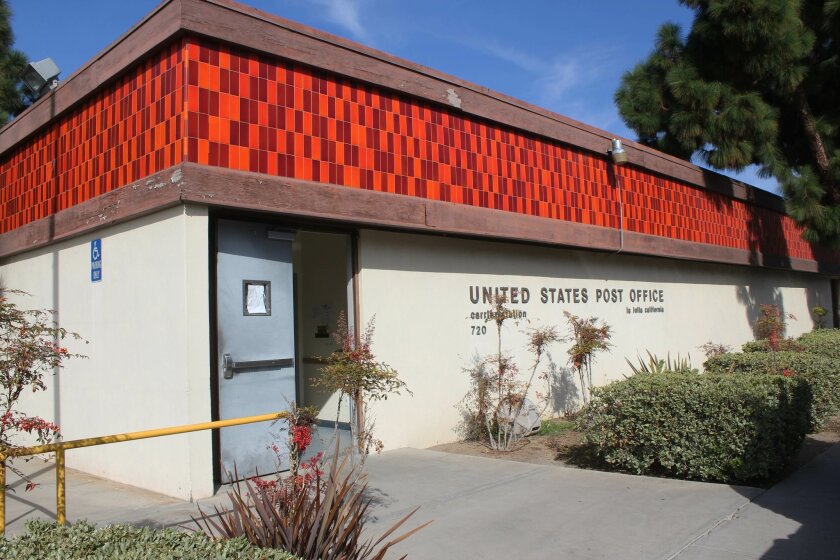 By Pat Sherman
The owners of a building at 720 Silver St. that the United States Postal Service (USPS) has rented since 1975, and uses to sort incoming mail for 40 letter carrier routes, have put the property on the market.
The 10,143-square-foot, single-story building is listed on the CBRE commercial real estate website with an asking price of "best offer."
"It's going to sell at a good price," assured CBRE broker Paul LaFrenz, of Bird Rock.
USPS has contracted CBRE to handle the sale of its properties and lease negotiations across the country, including the planned sale of La Jolla's historic post office at 1140 Wall St. (read story
here
). Once it is placed on the market, LaFrenz will also handle the sale of the Wall Street post office (which USPS owns), though he said the Silver Street and Wall Street transactions are unrelated, and it is "coincidental" that he was hired to sell the annex.
The Silver Street property is the last asset in the trust of a private owner who lives overseas and wishes to "close out their estate," LaFrenz said.
"Investment highlights" listed in CBRE's online ad for the annex include a "strong likelihood of USPS renewal" and "future redevelopment potential."
"The building provides investors with the security of a quality tenant who has occupied the building for many years," the listing states.
According to USPS Corporate Communications Specialist Eva Jackson, USPS has renewed the Silver Street lease several times since USPS took possession of the building. USPS is currently in the second of two five-year lease renewal options, she said. The current extension expires July 31, 2015.
USPS regional property manager Diana Alvarado said USPS is in lease negotiations with a prospective buyer, who is in escrow on the property. "We're working with the new buyer and the plan is to extend our lease," she said. "I think it's going to be a non-issue. We'll be staying there."
Though no retail services are provided at the Silver Street annex (which are offered at the Wall Street post office), customers may pick up vacation hold mail or retrieve packages when USPS leaves a notice of attempted delivery.
---