La Jolla's new Southwest Fisheries labs improve technology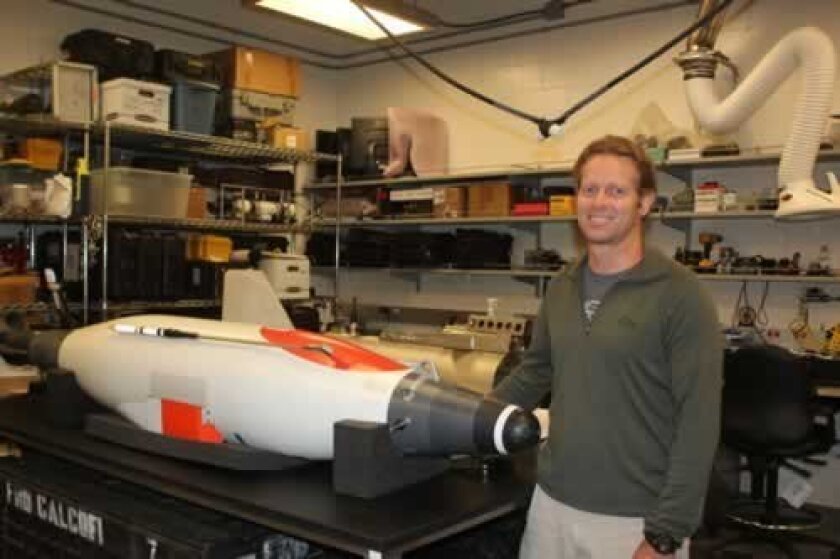 By Ashley Mackin
When the new Southwest Fisheries Science Center (SWFSC) Laboratory opens this summer, the NOAA research facility will be capable of much more than it's former self. The new space implements energy- saving technologies, has a 500,000-gallon research tank to better test its research vehicles, and improvements to the necropsy station, genetics labs, and the seawater aquaria for the study of marine life.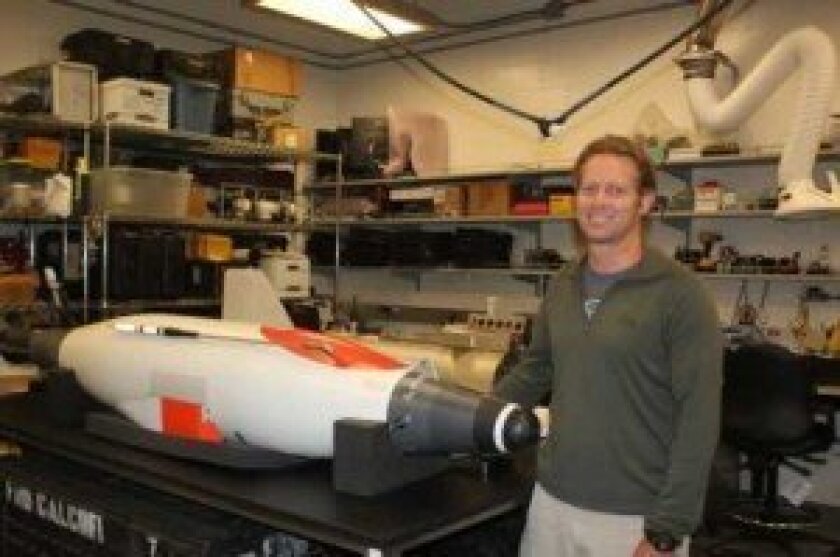 Eco factors
The new facility has green roofs that use photovoltaic power to provide solar energy to produce seven percent of the energy required for the entire building. The terraces are 30-percent covered in local plants to help collect and redistribute rainwater. The terrace bases lead to vegetated basins that collect excess water and slowly release into the city's storm water system.
On each of the floors that contain offices, there are high ceilings to allow hot air to rise and keep the offices cool, low energy ceiling fans, occupancy sensors for lights, and glass windows on both sides for natural light and fresh air.
"Everywhere you look, there are energy-saving features," said ecologist and science liaison Sarah Mesnick.
The Development Tank
Not only new to the facility, but also new to the world, is the 500,000-gallon, three-story tank used to test new equipment in any water standards.
"If you're designing something that takes months to create, you'd have to test it in the environment in which it would be used," Mesnick said. Thanks to this tank, scientists in San Diego can develop and test vehicles for use in places like Antarctica or the tropics. The tank water can have its temperature and salinity changed to reflect water conditions anywhere on the planet.
"Also, the tank is seismically and acoustically isolated from the rest of the building," Mesnick said. When vehicles are being tested, researchers can add fish to the tank to verify that the results from the underwater vehicles are accurate. These research vessels provide fish population numbers that contribute to sustainable fishing practices.
"If we like to eat fish, you want to be able to harvest fish at a rate that doesn't harm the population. The whole concept of sustainable fisheries is we need to know how many fish are out there, where they are and how they are responding to natural changes in the environment," she said. "Sometimes conditions are good and there are more fish naturally, sometimes the water is warmer or colder and the fish respond to that, and we'd want to adjust our human harvest or anything humans do to not disrupt natural systems."
Steve Sessions, a scientist at SWFSC who works with underwater vehicles, said researchers check and cross check their data to ensure it is correct. He said they use sound- and sonar-based underwater tests, take photos, and draw nets with cameras on them. The net trawls count how many fish are in an area, and the cameras record how many get out, so scientists can be completely certain of their numbers.
Mesnick said as a result of their work, the fishing industry knows which areas and species need protecting, and which ones are recovering.
Necropsy station
Before the new facilities, necropsies (animal autopsies) were performed outside the labs on the loading dock with a tarp. "Now we have a new laboratory designed so that scientists can freeze, process, move and dissect animals much more efficiently," she said, adding the new station also minimizes the risk of contamination.
SWFSC is investigating the recent unusually high mortality rate in sea lions in La Jolla and across southern California through necropsies.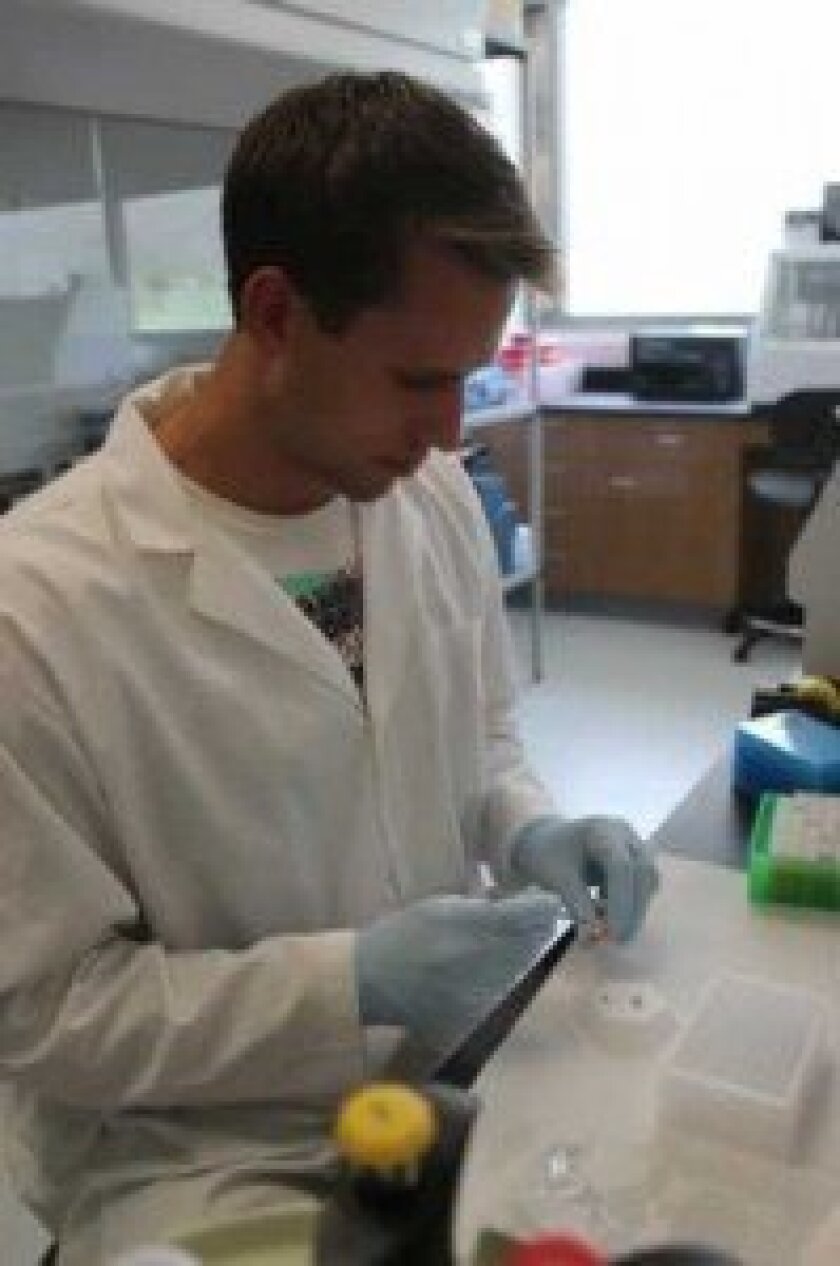 Additionally, the genetics lab has been improved. Designed for work with DNA in various forms (tissue, extracted DNA and ancient DNA from fossils), scientists can handle genetic products more precisely, improving efficiency and with less chance of cross contamination, Mesnick said.
Biologist Jeff Hester is using the increased genetic lab space to study DNA patterns in bottle-nosed dolphins. He said through tiny samples of skin and blubber, scientists can extract DNA to determine how far dolphins travel, relatedness within pods, and understanding the health and stability of populations.
Aquaria
The seawater aquaria, a gathering of research tubs, is such a strong improvement, Mesnick said one goal is to use it to bring the endangered abalone species back up to stable numbers.
The tubs, which have curtains that mimic daytime and nighttime light cycles, as well as temperature and salinity of different areas, help in the study of sea life. Researchers are currently studying the abalone's mating and life cycles, as well as how large they can get in ideal conditions.
"No one knew how to get abalone to spawn and how big they need to be before they can be planted until we started looking at it," she said.
---