La Jolla's Best Bets for events Oct. 9
Peaceful Path
At low tide on Sunday Oct. 12, the Bird Rock Artist Guild, La Jolla High School Interact Club and Splatter Art Club will create a temporary labyrinth walking path at Law Street Beach, dedicated to the Rotary Club's 2014 Peace Initiative. At sunset (about 6:20 p.m.) The path will be lit with 200 luminaria candle bags. Set-up at 5:15 p.m. (619) 822-1120. DWheeler@san.rr.com
Girl Power!
International Day of the Girl Child, an educational event featuring booths and activities, will be 9 a.m. to noon, Saturday, Oct. 11. San Diego District Attorney Bonnie Dumanis scheduled to speak. Girls from Muirlands Middle School and La Jolla High School have organized an event based on a cultural exchange they did with girls in northern Nigeria. UC San Diego International House, Great Hall, 9500 Gilman Drive. (858) 822-6468. gph.ucsd.edu/cgeh/about
Festival for Foodies
The Lodge at Torrey Pines will host its 12th annual Celebrate the Craft food festival, 11:30 a.m. Sunday Oct. 12 on the Arroyo Terrace overlooking Torrey Pines Golf Course. A portion of ticket proceeds go to Slow Food Urban San Diego. (858) 777-6607. List of participating chefs and $125 tickets at CelebrateTheCraft.com
Walk for Melanoma
Bruce Gorder 5K UC San Diego Walk for Melanoma, the only 5K dedicated to raising funds for melanoma research in San Diego, is 9 a.m. Saturday, Oct. 11. Sign-in begins 8 a.m. at Moores Cancer Center, located at 3855 Health Sciences Drive on the UCSD east campus. $25 for students with ID, $35 others. (858) 246-1570. GorderWalk.ucsd.edu
Festa-vities
Little Italy's street festival Festa returns 10 a.m. to 6 p.m. Sunday, Oct. 12 along Little Italy's streets (India Street, Date Street, Cedar Street and others). Highlights include: Italian food served al fresco, cooking demonstrations, chalk art, grape stomping contest, vintage art and others. (619) 615-1092. LittleItalySD.com/ events/little-italy-festa
Sea Shows
For the past 14 years, the San Diego Undersea Film Exhibition has brought the wonders of our oceans, lakes, and waterways to divers and non-divers alike. Check out this year's exhibit, 7 p.m. Oct. 10-11, Irwin M. Jacobs Qualcomm Hall, 5775 Morehouse Drive, San Diego. $15. (858) 558-7278. sdufex.com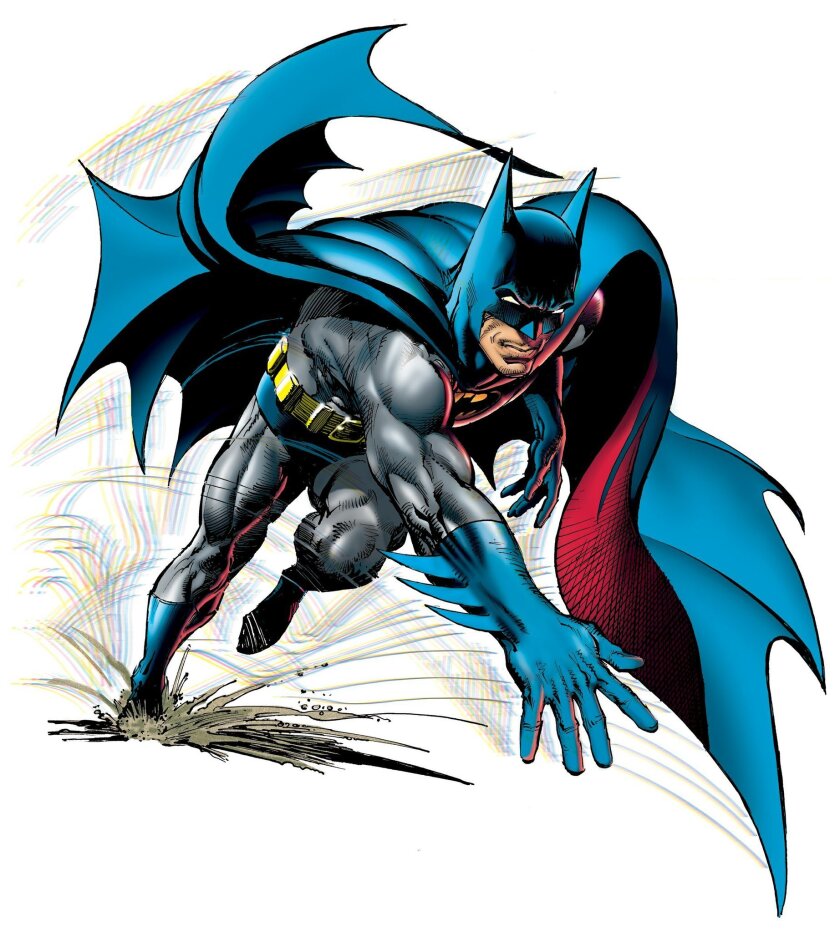 Ka-pow!
San Diego Comic Fest will be Oct. 17-19, at the San Diego Town & Country Resort and Convention Center. Guest of honor is Neal Adams, Batman illustrator. On Oct. 17, the Fest will throw a 100th birthday party for Jerry Siegel, the co- creator of Superman. 500 Hotel Circle North in Mission Valley, San Diego. Tickets $7.50-$50 at the door and SDComicFest.org
Depression vs. Sadness Lecture
Howell Foundation presents "Depression vs. Sadness: Learning to know the differences," 6 p.m. Tuesday, Oct. 14, covering how to distinguish the two, identify when professional help is needed, learn integrative skills to improve hope and determine when you are improving, with Dr. Christina Zampitella. McMillin Center, Liberty Station, 2875 Dewey Road, Point Loma. Free. Information and required RSVP: HowellFoundation.org
---