La Jolla's Best Bets for events
Journey to Africa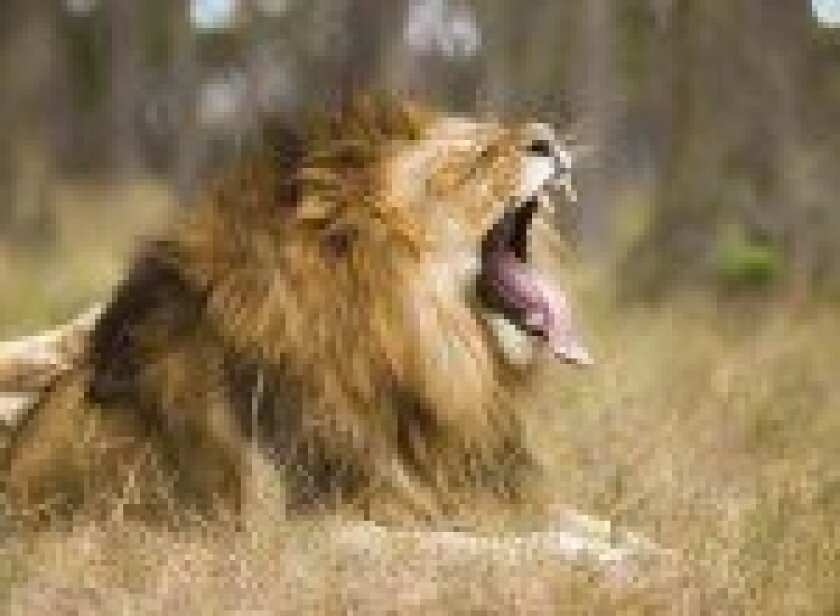 World traveler Tony Gild will present photos from his journey to southern Africa, 7:30 p.m. Monday, Aug. 18 at the La Jolla Photo Travelers Club meeting. Images of everything from wineries to safaris will be shown. Wesley Palms, 2404 Loring St., Pacific Beach. Note: Wesley Palms has instituted a new policy where all guests must sign in and receive a visitor's badge. christam10@icloud.com
Fairy Tale Ballet
See classic fairy tales come to life at 1, 3 and 5 p.m., Saturday Aug. 16 when San Diego
Civic Youth Ballet presents the sixth annual "Fairy Tales in the Park" at the Casa del Prado Theater in Balboa Park. Featured tales include "Cinderella" and "Hansel and Gretel," and a sneak peek of the full-length spring ballet, "The Sleeping Beauty." Tickets: $10. (619) 233-3060.
SDCYB.org
Artful Arrangements
Have you ever tried the Japanese art of flower arranging known as Ikebana? La Jolla Riford Library will offer three-class sessions on the art, 8:50 a.m. to 12:30 p.m. Saturdays, Aug. 16, 23 and 30. (Participants are not required to attend all). $19 per class. Flower arrangements can be taken home. (858) 552- 1657.
LaJollaLibrary.org
Time for an ArtWalk
La Jolla artists, such as John Maher and Laurel Nation, will join the list of nearly 175 local, regional and international artists showing works at the ArtWalk NTC art festival, 10 a.m. to 6 p.m. Saturday, Aug. 16 and Sunday, Aug. 17. Free. Liberty Station, 2645 Historic Decatur Road, San Diego. (619) 615-1090.
artwalksandiego.org/ntc
Sharks on the Line
Local researcher Dovi Kacev discusses the value of shark research in shaping fisheries' policy, as sharks are fished in record numbers, 11 a.m. Saturday Aug. 16 at Birch Aquarium at Scripps Institution of Oceanography, 2300 Expedition Way. Tickets: $12.50-$17, includes aquarium admission. (858) 534-3474.
Aquarium.ucsd.edu
LGBT Benefit
Monarch Fine Art of La Jolla will host a fundraiser 5 p.m. Thursday Aug. 21 at its 1205 Prospect St. gallery to raise funds for San Diego's LGBT Community Center. There will be a silent art auction, art discussion, food and drinks. Tickets: $25
here
RSVP: (858) 454-1231.
Staged Reading
La Jolla Theatre Ensemble presents a staged reading of Henrik Ibsen's "The Lady from the Sea," 7:30 p.m. Tuesday, Aug. 19 and Thursday, Aug. 21 at La Jolla Community Center, 6811 La Jolla Blvd. The tale, set in a beautiful seaside town, reveals how the desires for happiness and personal freedom manifest in a series of unusual ways. Donation: $10-$15. (858) 459-0831.
Tequila!
Hiatus Lounge at Hotel La Jolla parties south-of-the-border-style with Tequila Fest, 4-7 p.m., Saturday, Aug. 16. Tickets: $10 for a passport to taste all tequilas. 7955 La Jolla Shores Drive. (858) 551-3620.
CuspRestaurant.com
or
TequilaFest.bpt.me
SummerFest Concerts
La Jolla Music Society will present "Music of Our Time," 8 p.m. Friday, Aug. 15; "The Great Classics," 8 p.m. Saturday, Aug. 16; "Haydn III," 8 p.m. Tuesday, Aug. 19; and "An Evening with the Assad Brothers," 8 p.m. Wednesday, Aug. 20 — all at Museum of Contemporary Art San Diego's Sherwood Auditorium, 700 Prospect St. Then, at The Auditorium at TSRI, 10640 John Jay Hopkins Drive, hear "Who's Afraid of the 20th Century," 3 p.m. Sunday, Aug. 17. Concert tickets: $45-$65. (858) 459-3728.
LJMS.org
---