La Jollan ready to race in international off-road rally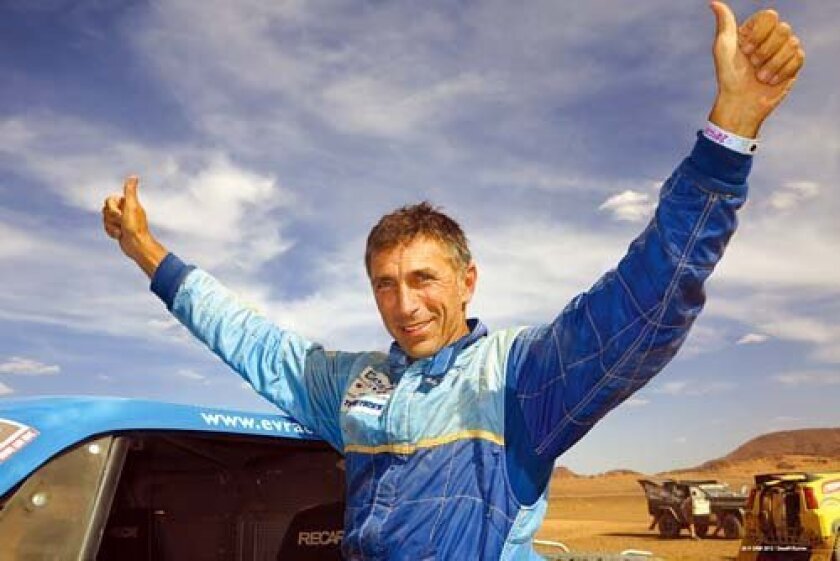 By Ashley Mackin
La Jolla resident Eric Vigouroux said the international Dakar Race is the one of the hardest off-road races in the world. That's why he's participating for the 12th time in 2013.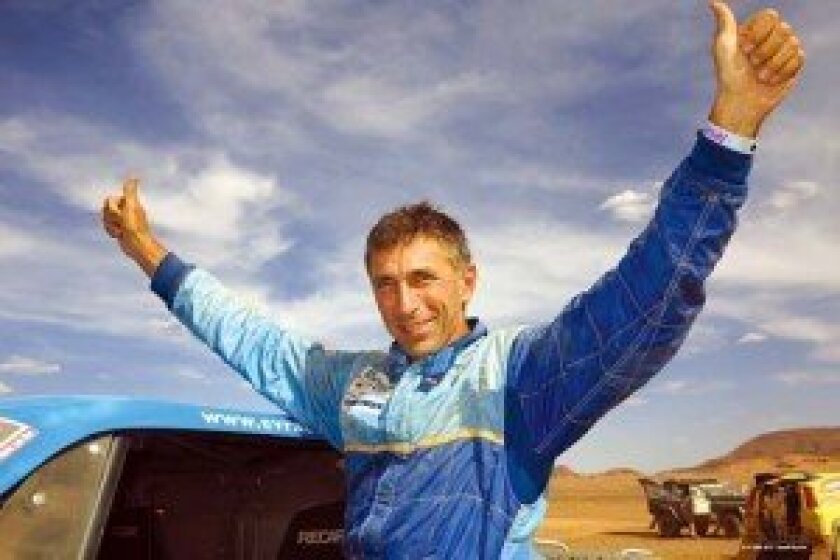 "It's not only a race; it's an adventure because we are crossing some of the biggest deserts in the world," he said.
The 15-day, 8,000-kilometer (nearly 5,000 miles) race starts in Lima, Peru on Jan. 5 and ends in Santiago, Chile and is watched by almost one billion television viewers. Originally held in Dakar, Africa, the race was moved to South America last year.
Vigouroux will be driving a Chevrolet pick-up truck across the diverse and challenging terrain.
"The first goal is to finish because this race is very, very difficult," he said. "It's very long, very tough for the crew and for the cars, of course, so it's going to be a big challenge."
Vigouroux said he hopes to finish in the top ten, and thinks he can do so, based on his success at this year's Rally of Morocco, at which he won first place.
A racer since his teen years, Vigouroux said it is the difficulty of this new land that motivates him. He said his favorite aspect of the race is the challenge of crossing sand dunes.
"I'm very good at crossing the dunes because it's very technical; you must be very calm, (and) very patient as well because sometimes the best way to go is not the (obvious) one," he said. "You have to be ready to go around the
dunes sometimes when they are too high or too difficult, and (when) driving in the sand dunes, when the sands are very soft, you need to have some experience and that's where I think I'm the best."
This will be his second Dakar race in South America, and his tenth driving a Chevy.
"I'm pretty famous in the field because I'm still the only European-French guy racing with a Chevy-American truck. I'm an exotic guy in the off-road community because my vehicle is like no other one," he said. "After years of testing and development, we (made) this American truck very efficient for the Dakar race."
It was his work with American trucks that prompted his move to the United States from France. Vigouroux and his family moved from France to La Jolla five years ago, and two of his three children attend the San Diego French American School.
"We like it very much," he said. "We are very happy in La Jolla. It is a wonderful life for us."
---