La Jollan Joseph Darby feted for his years in law, teaching
Joseph J. Darby, Professor of Law Emeritus at the University of San Diego School of Law, was honored Nov. 9 at a Retirement Celebration on campus to mark his 47 years of teaching at USD.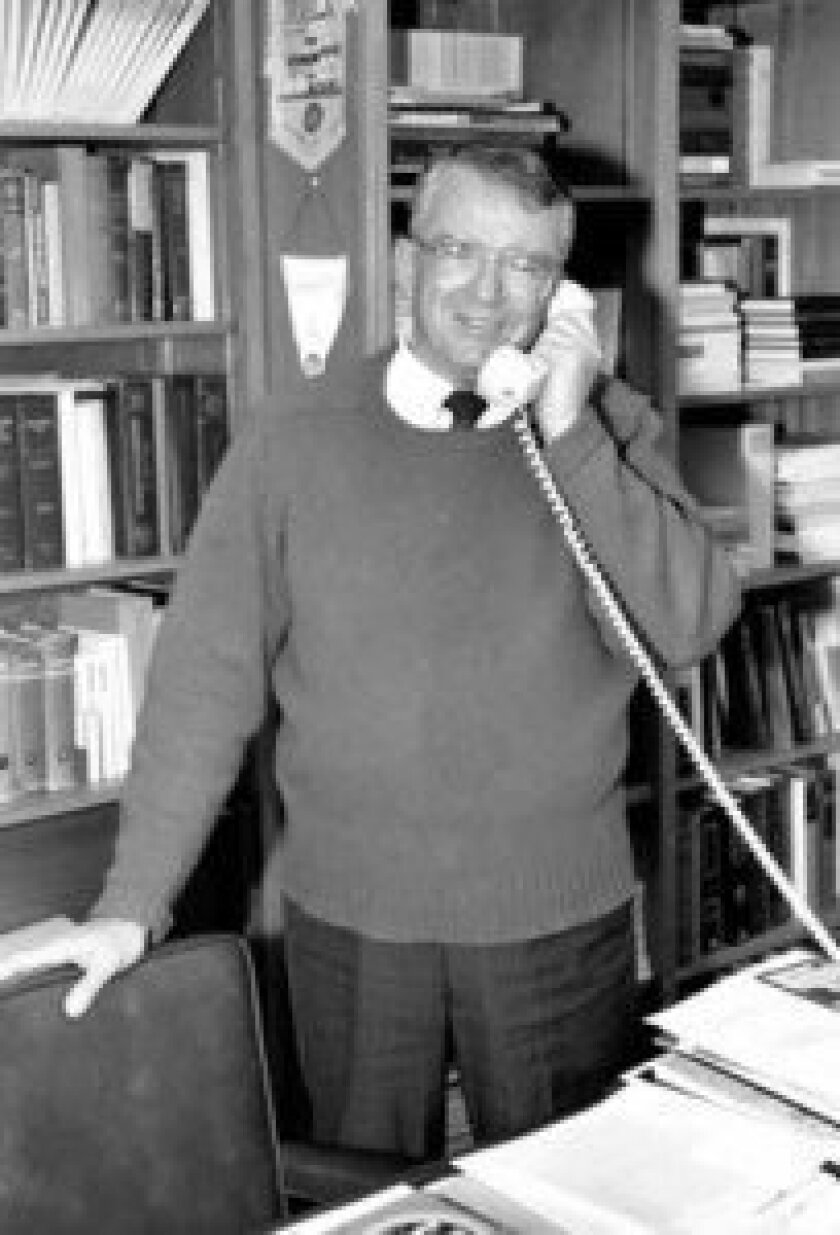 Darby, who retired in 1990 as a Captain, USNR-JAGC, moved to La Jolla in 1974 with his wife, Ursula, and their four children — Christiane, Gabriella, Thomas and Heidi.
In his distinguished career, Darby, a graduate of Fordham Law School, received his Ph.D. from Columbia University. He taught German and Russian for three years at the University of Denver.
He studied law as a Fulbright Scholar at the University of Cologne in Germany. He received a Fulbright grant to teach American law in Russian to law students, prosecutors, attorneys and judges in Moscow and several provincial cities in the Russian Federation.
He also lectured by invitation at universities in Austria, Belgium, China, France, Germany, Israel, Poland, Russia and South Africa.
He lives with his wife in Hidden Valley, where in between writing his memoirs, he tends to a vegetable "Victory Garden," in his backyard.
---