La Jolla Youth Baseball: Offensive firepower highlights first half of 2016 season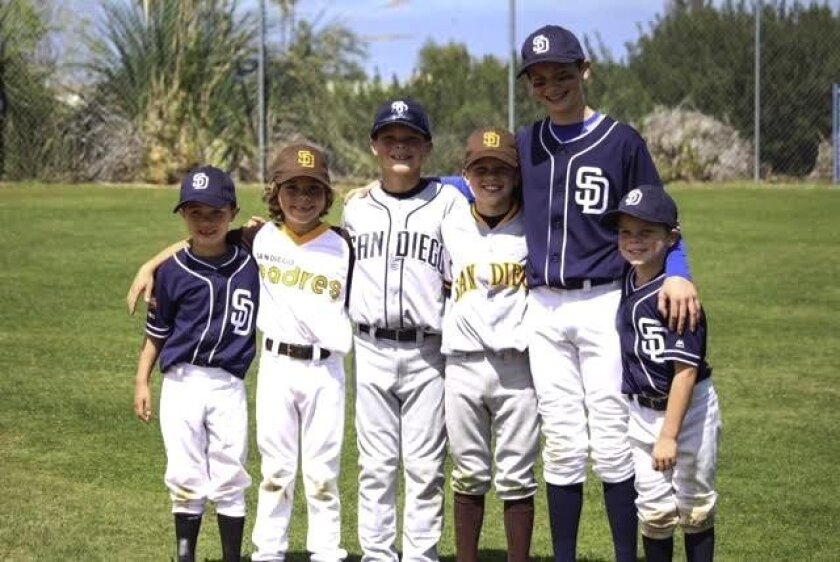 Each year La Jolla Youth Baseball takes a week off while the schools are on spring break. Teams have been working hard since Opening Day Feb. 27. The timing is good because the kids may need a breather… especially considering the near record pace of home runs they've seen this season.
March can be a busy month, in part because LJYB places an emphasis on player development. Most coaches schedule extra practices, both on the field and in the batting cages in the front end of the season. March is all about taking the tools learned in practices and translating them to game time. LJYB places an emphasis on encouraging coaches at all levels to move players around so they play as many positions as possible, including pitcher and catcher. The scoreboard and standings becomes more important after spring break toward the end of the seasons and into playoffs.
Here is a snapshot of each division:
• Three teams from La Jolla are joined by others from neighboring leagues to form the SD Pony Interleague. Dan Scott's Natural High squad is sitting on a 500 record. Dave Hammel's Seaside Fence team has a win in their first three games. Bob Meyerott's Morgan Stanley team is still searching for their first win of the season. Pony has seen more homers this season than in the past years with two home runs each by DJ Lindroth, Johnny Meyerott, Diego Solis and Joseph Altomare. Calvin Hyytenin added a Grand Slam to the tally, on his 14th birthday no less!
• Bronco division is where the power output is really showing itself this season. Without question, they're on a record pace for home runs this year with a total of 26 at press time. Leading the way is Jack Boynton, going yard 9 times. Right on his heels, Nathan Latimer has 8 dingers. Jake Bold has added 3 to the list. Jake Klimkiewicz has added his two in the last week. And Spence Carswell, Jackson Stratton, Jesus Mozo and Johnny Luetzow each are on the board with a homer. It has been an unbelievable start to the Bronco season!
Leading the Bronco division into the break is Chris Smith Personal Training (6-2), followed by The Patio (3-2) close behind. The division is super close those with only a few games separating top to bottom. The second have promises to be every bit as fun to watch!
• The seven Mustang teams are all knotted up in the standings with two games separating first to seventh. The regular season is anyone's for the taking this year in a very well balanced division. Pacific Apparel is leading the way right now, with Baxter and MedImpact a game behind. Devin Jones of the Willis Allen squad made sure Mustang is represented in Homer's Alley with a solo homer on March 5.
Mustang is a great year with kids learning to pitch and hit pitched balls. These scores can be low at times, but learning and fundamentals are the goals each year in this division. These records indicate a lot of parity in the division as well as coaches playing to gain experience for the developing players instead of winning games.
• The Pinto division has seven teams this season. Hagan Dentistry is rolling with an undefeated start to their season at 9-0. Wells Fargo and San Diego Pools have some catchup to do at 5-3 each. Right behind finds SD Storage and Bank of Southern California. As all these coaches know, this early in the season it is more important for the kids to experience playing complete six-inning games without worrying about the scores. Many first year Pinto players are still learning the rules and development of all of the players is key to this great division.
• The 11 Shetland teams do not keep or report scores, but judging by the smiles on the faces of each kid (and their parents), a great time is being had by all. It's one of the great things in our league that the Shetland and Pony fields are next to each other. Players take the same path to where many players start and finish in our league.
— For information about La Jolla Youth Baseball, visit ljyb.org
---