La Jolla YMCA gymnasts take national title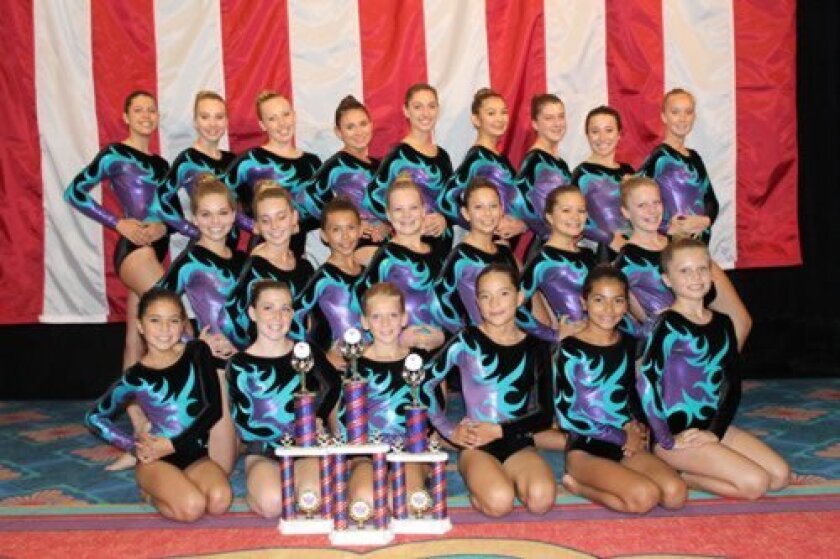 La Jolla YMCA Gymnastics Team was one of 30 teams from across the country selected to compete at the USA Gymnastics All National Championships, June 21-22 in Orlando, Florida. The La Jolla YMCA team earned two first-place awards and one third-place award — making them National Champions!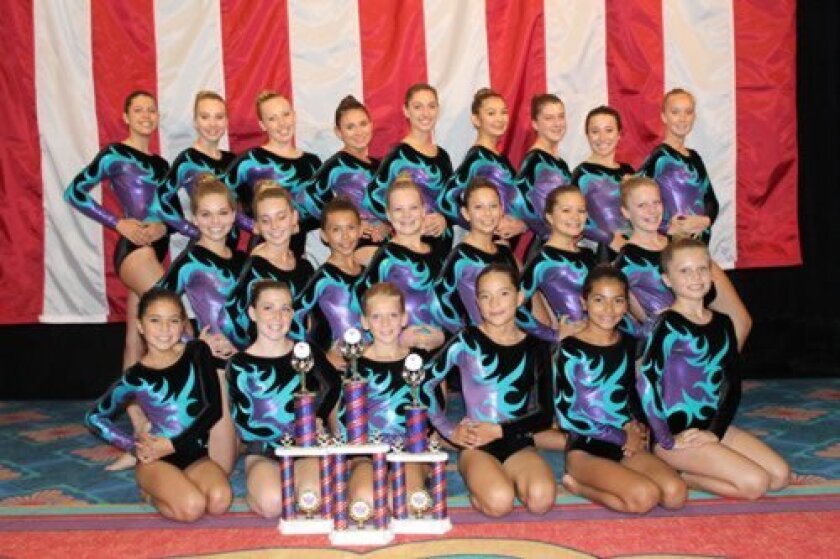 Judges scored the teams based on group floor routine, tumbling passes, vault and the mini trampoline. The La Jolla team performed in three different levels.
The team was also selected to be the only YMCA represented on the USA Team for the World Gymnaestrada in Finland, set for summer 2015. The World Gymnaestrada takes place every four years in a different country and is the world's largest gymnastics event.
Competitive teams from all over the world are invited to participate in front of more than 100,000 spectators.
The La Jolla YMCA, 8355 Cliffridge Ave., is raising funds to send the gymnasts to the event. Those interested in sponsoring them can contact the YMCA at (858) 453-3483.
The YMCA gymnastics program in La Jolla helps to build confidence, comrade and sportsmanship, said gymnastics director Suzy O'Neal. To be selected for the team, young gymnasts must qualify through class participation. "The bond the team has together is more than a friendship — they are a family," she said.
---