La Jolla veterans association unveils new memorial walls; honors father and son with first plaques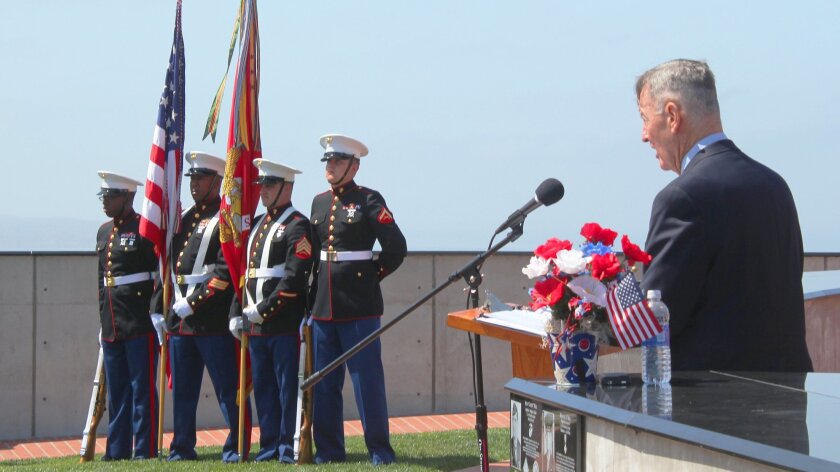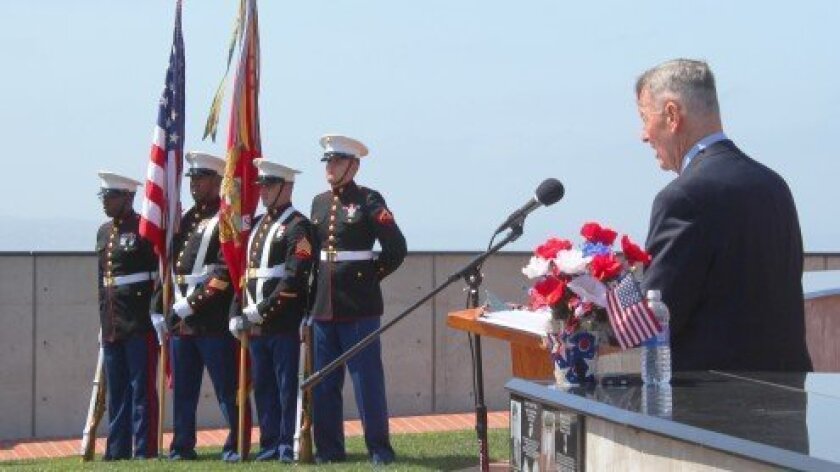 By Pat Sherman
The Mount Soledad Veterans Memorial Association unveiled five new memorial walls during a ceremony Wednesday morning, May 15 at Mount Soledad Natural Park.
The association donated the first two plaques at the site, in honor of the late Marine Sgt. Maj. Jean "Cheesy" Neil, and his son, Brig. Gen. Mike Neil.
Both had highly distinguished careers in the Marine Corps, and lived for a while in the San Diego area. Michael Neil, 72, was commanding general of Camp Pendleton during the Gulf War. His father, Jean "Cheesy" Neil, spent three decades in the Marines, and fought many battles in the Pacific during World War II.
Addressing about 80 people in attendance, Michael Neil said he previously resisted attempts to have a plaque in his honor dedicated at the site, until the idea of honoring him and his father together was suggested.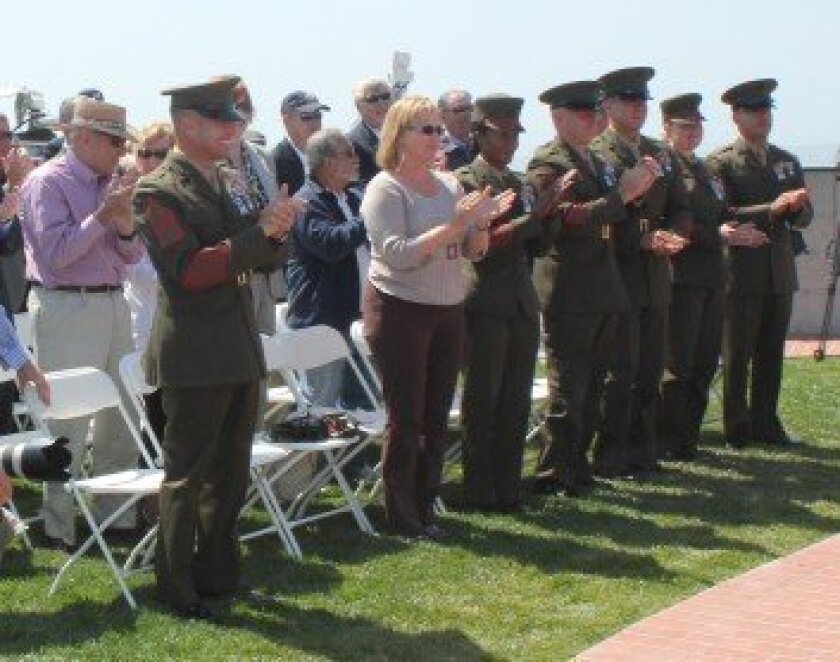 "I like to attribute whatever discipline or success I've had in my life in large part to my father," he said, remembering Cheesy Neil as a "tough guy" who refused to let his son take a day off from military service, despite being exhausted from work and basketball practice.
"I think if we had more tough fathers like that in this world today we'd have far less problems," Neil said.
Addressing the crowd, retired U.S. Navy chaplain, Brian Kelly, extolled Jean and Michael Neil for "dedicating themselves to God, family and country.
"May the values they hold so deeply in their heart inspire generations of young men and women to walk courageously in their footsteps," Fr. Kelly said.
Mount Soledad Veterans Memorial Association President Bruce Bailey said he hopes the memorial site will one day become as much of a travel destination as SeaWorld, the San Diego Zoo and the Vietnam Veterans Memorial in Washington, D.C.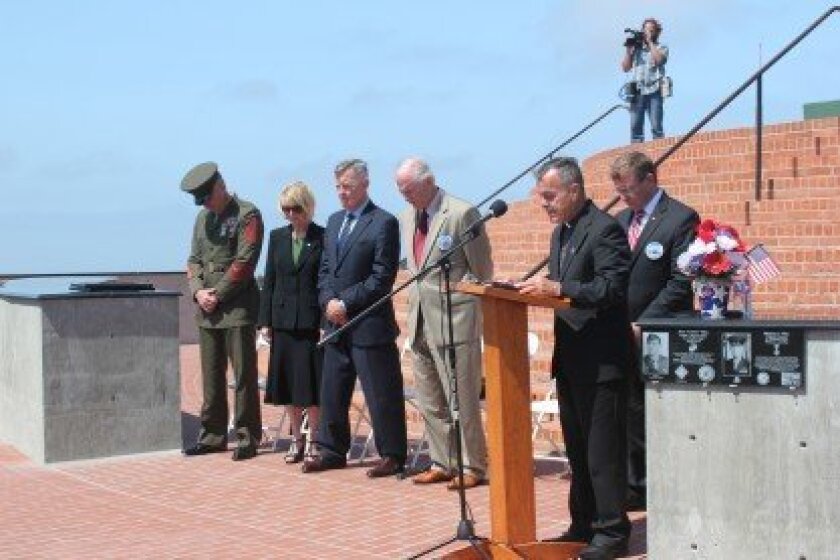 "One of the things that we need to do is dream. I love in particular dreaming about where this is going to go," Bailey said, noting that the memorial site will have electricity in the near future that will be used to light the steps and the U.S. flag, so that it can fly 24 hours a day, without having to be lowered at sunset and raised at sunrise.
"We can have Old Glory stay up here 24/7, every day," Bailey said, urging people to visit the site on weekends when docents lead educational tours.
"Each one of these plaques have a very special story behind them — and I think you'd all be very happy to hear some of the very great stories, funny stories, about the veterans on the memorial."
For additional information, visit
soledadmemorial.com
---