La Jolla Town Council hears idea for increasing community engagement
By Ashley Mackin
In their ongoing effort to increase community attendance and engagement, each member of the La Jolla Town Council has been tasked with coming up with one new idea to promote and improve the Council. At the Aug. 14 meeting, those in attendance heard council trustee Mary Soriano's take on ways get residents and business owners in the seats at meetings.
Soriano said she went out to neighbors and members of the community to invite them to the meeting so they could air any local concerns they might have.
"When you come to these meetings, there is feedback," she said. "If you, as someone from La Jolla — whether that be a resident or business owner — come here to speak, you will be heard, there will be feedback and people will want to help."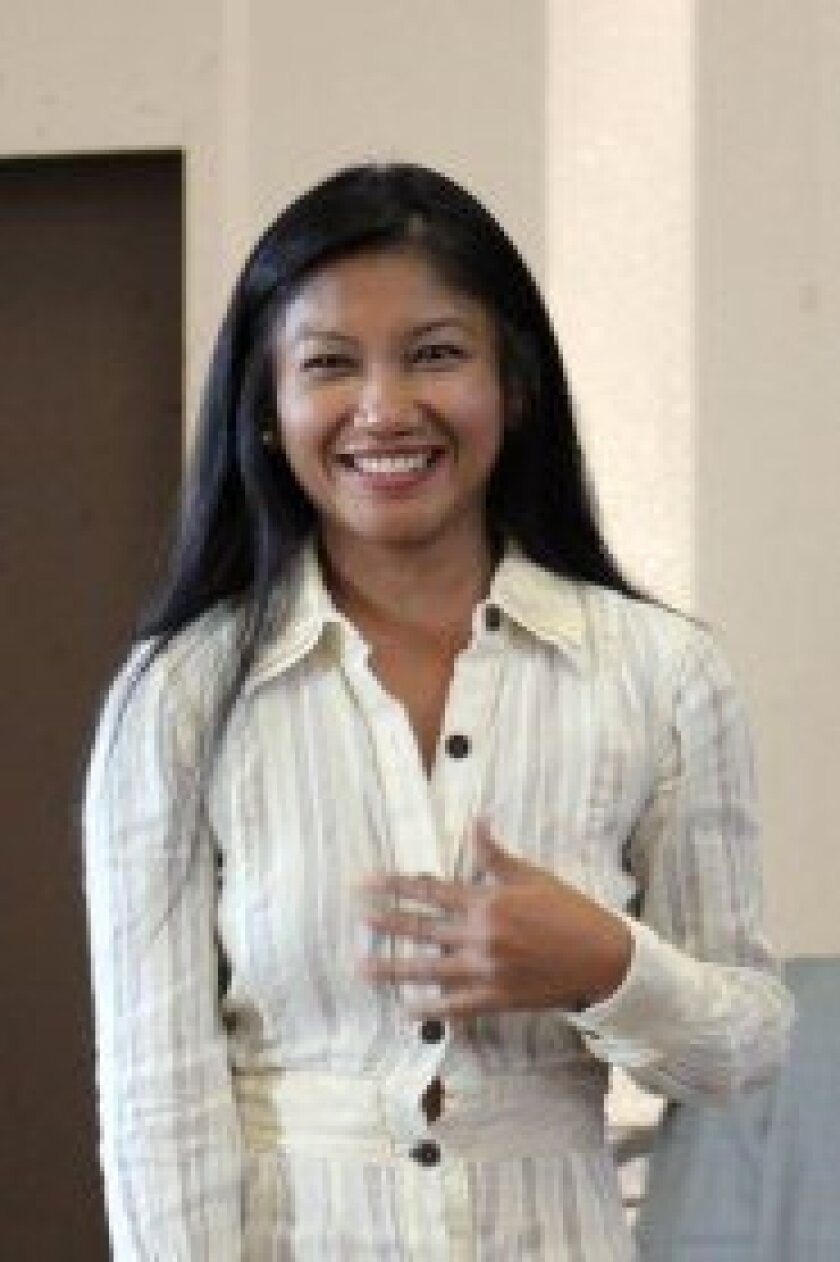 One such resident, Gordon Dunfee, took Soriano up on her offer. A 22-year resident of Sea Lane, Dunfee attended the meeting to relay issues with police response times in the area. "Within the last year, one of our daughters was assaulted while walking with our grandson," he said. "It took the police 40 minutes to respond to our daughter's call."
Further, he said the beach near his home has had an influx of people drinking, arguably due to the lack of police presence.
Reporting seeing glass beer bottles left on the beach, drunk drivers, vandalism and fights, Dunfee said he would like to see police drive by the area as part of their route or have a beach patrol officer stationed there.
He distributed photos illustrating his concerns and said he contacted City Council District 1 Sherri Lightner's office, but the response was not to his liking. "They said there was going to be a lifeguard at WindanSea beach (a few blocks from his home), which isn't going to help the situation," he said. "It's just about enforcing the law."
Julio DeGuzman, a representative from the office of the city attorney, regularly in attendance at town council meetings, said he would be meeting with the neighborhood prosecutor at Northern Division the next day and would relay Dunfee's concerns.
After the exchange, Soriano said, "This is exactly what I was hoping to achieve. This is not a new idea; it's what I think we, as a council, should do. We should reach out to the community and make them feel welcome and like they can express themselves if they come to the meeting." She later told
La Jolla Light
that having representatives from local government regularly in attendance helps generate solutions to residents' problems.
Trustees Emiliano De Riquer and Al Ramirez were scheduled to present their ideas at the August meeting, but were not able to attend and will present at a future meeting.
Community Speakers
In other town council news, representatives from Congregation Beth El in La Jolla and Challenged Athletes Foundation updated the council on their programs.
• Rabbi Philip Graubart discussed the history of the congregation at 8660 Gilman Drive, and how times have changed for La Jolla's Jewish community.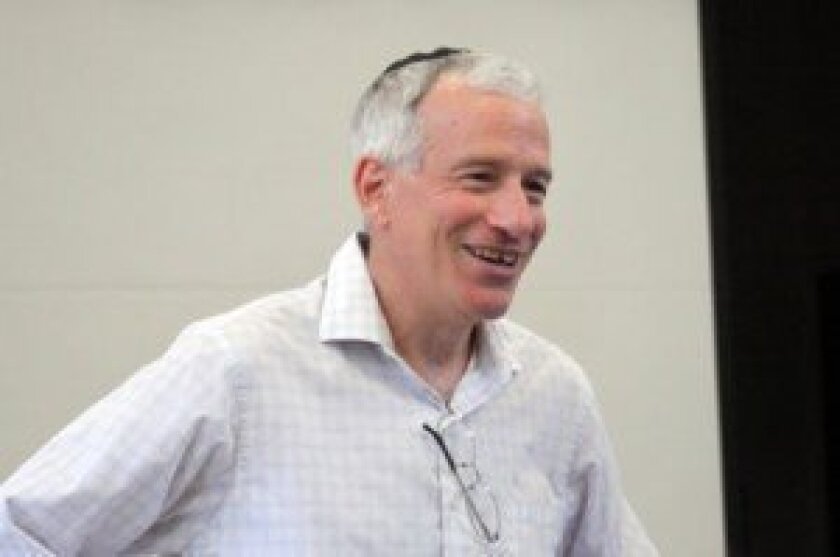 "There was a time when the feeling was that Jews were not welcome in La Jolla, but this was before I got here," he said. Based on different reports and accounts from elder members, he said when UC San Diego started, the UC chancellor said there would need to be a more open community, so things changed.
"Now we feel welcome and at home here," he said, adding the congregation has 650 family units, and that as many as 2,500 people attend High Holiday events.
"We are a very active community and have events every day, sometimes a few programs every day. We have events for families, children, teenagers, young adults, empty nesters and seniors, so we become very segmented — but there is a lot that we do together at the synagogue."
CBE.org
• Representing Challenged Athletes, Kristine Entwistle and Eric McElvenny spoke about the upcoming triathlon challenge at the Cove, at which 200 challenged and over 500 able-bodied athletes will compete in a one-mile ocean swim, 10-mile run and 44- mile bike ride on Oct. 19.
The event raises $1 million annually for adaptive athletic equipment for those in need, and has funded 9,500 grant requests for equipment since its inception 21 years ago, Entwistle said. One such recipient was McElvenny, a Marine veteran who lost his right leg below the knee after stepping on an improvised explosive device while on deployment in Afghanistan.
"The biggest, most frustrating thing was the change in identity," he said. "One second before the blast, I was strong, I was healthy, I was aggressive. One second after the blast, I was lying on my back in pain and not in control. I was not even confident I was going to live. What had been normal for 28 years had now changed."
He said during his rehabilitation, he set two goals. "One goal was that I wanted to be standing with a prosthetic without assistance when my Marines got back, which I was able to do a few months later; the other was to participate in a triathlon challenge." Challenged Athletes Foundation fitted him with a prosthetic running leg and trained him how to run long distances with a prosthetic. In October 2013, McElvenny completed the IronMan triathlon in Kona, Hawaii.
"The feeling of crossing that finish line was amazing," he said. "My new goal is to bring that feeling of confidence and accomplishment to other people." More information at
ChallengedAthletes.org
— La Jolla Town Council next meets 5 p.m. Thursday, Sept 11 at the La Jolla Rec Center, 605 Prospect St. A Town Council SunSetter networking event takes place 5-7 p.m. the third Thursday of the month at various La Jolla venues.
LaJollaTownCouncil.org
---