By Pat Sherman
La Jolla Town Council discussed the possibility of members donating money or time to help restore a shoddy police storefront in Pacific Beach that serves as a hub for officers patrolling La Jolla.
"It is a shambles," said town council trustee Nancy Gardner at the group's June 14 meeting. "If the health department went in there, they'd probably condemn it."
Gardner said Lt. Brian Ahern of San Diego Police's Northern Division told her the storefront needs new flooring, paint, protective glass and other repairs. Gardner recently visited the storefront with a contractor, who estimated that the work would cost about $10,000.
Asked if the police department could hold a fundraiser to pay for the repairs, Gardner said fundraisers, such as the recent Friends of the Badge luncheon held June 13, pay for equipment like Kevlar vests that the cash-strapped department can't afford to buy.
"This (substation) falls through the cracks and I think it's going to take independent funds for now," Gardner said, noting an opportunity to have a recognition plaque affixed to the substation bearing the La Jolla Town Council's name.
"Even though the town council doesn't have the funds, people within town council ... might want to donate some funds or some time," she said. "The project is giving back to those who do so much to keep us safe."
In Other Town Council News:
Dancing with La Jolla Stars:
The council is moving ahead with plans for its fall fundraiser, "Dancing with La Jolla Stars," to take place in September at the Cuvier Club. The group is seeking sponsors, funding and in-kind advertising for the event, which includes the participation of as many as 10 professional dance clubs.
Funds from the event, which will feature La Jolla-area notables in a "Dancing with the Stars"-style competition, will benefit projects and activities in the La Jolla community.
Questions? E-mail Nancy Gardner at nancy@cmcfinance.com
Expanding Christmas Parade:
The theme of the town council's annual event will be "Christmas in the Village," reported council trustee Ann Kerr Bache, who said
the 2012 parade was weeks away from receiving nonprofit status.
"We can't apply for grants until we get the letter from the IRS," she said. Though the council has typically been able to raise surplus funds through float and vendor fees to help pay for part of the following year's event, fundraising was down last year, Kerr Bache said.
The council will again apply for a maximum allowed grant of $5,000 from the county, as well as other corporate and industry funds. The group needs just shy of $50,000 to produce the parade, which includes police enforcement and insurance.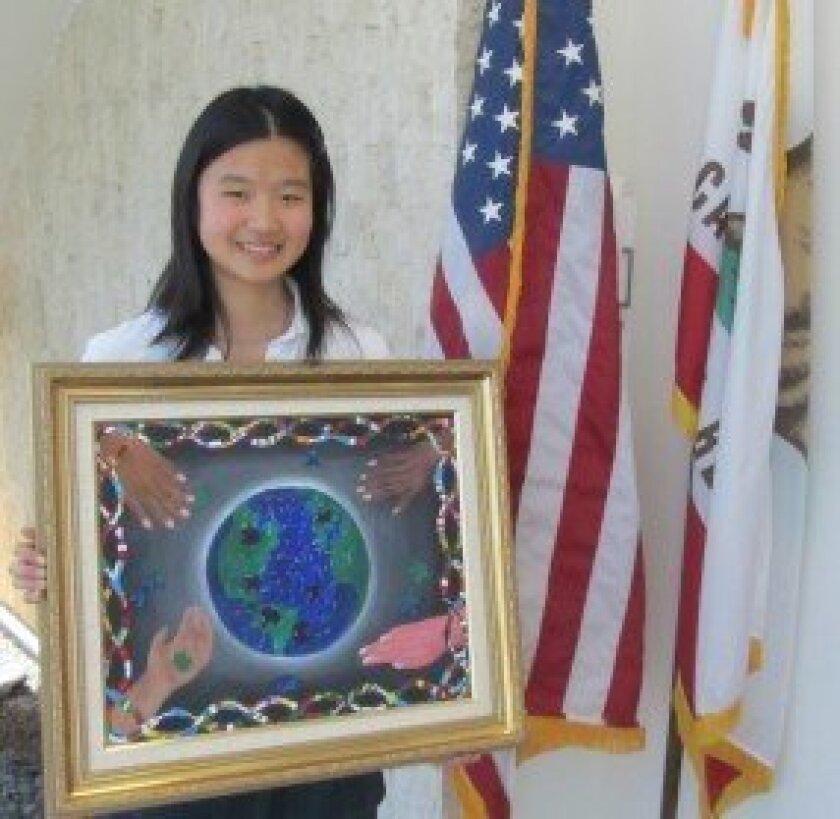 Kerr Bache said the parade will be expanded this year to include more educational booths, arts and crafts activities and equestrian areas.
Per police request, the parade route will be extended to The Bishop's School, where the floats will be dismantled.
"Some of the congestion that's occurred in the past in front of the Rec Center will be moved down the street, which will allow us to have more space and curb appeal for this festival," Kerr Bache said.
Restoring Services:
Erin Demorest, a representative for District 1 City Council- woman Sherri Lightner, said the mayor's re- cently approved $2.7 billion budget includes the restoration of some services benefitting La Jolla, including three additional hours a week at city libraries; $262,140 to support non-personnel expenditures associated with an increase in the number of police recruits, from 25 to 30; $1.1 million to fund a second 30-member fire academy; $8.3 million for infrastructure projects such as street resur- facing; and $291,000 to restore three life- guard relief positions.
Free-Speech Tables:
Demorest said a requested report from the City Attorney's Office and Park and Recreation Department on issues related to vendor and free speech tables at Children's Pool will be ready for review during the town council's July meeting.
DPR Opening:
The council also discussed architectural services and historic renovation professional Matthew Welsh as a potential candidate for the council's vacancy on the Development Permit Review Committee, which reviews all discretionary permits in La Jolla outside of the La Jolla Shores Planned District for conformance to the La Jolla Community Plan.
---