La Jolla sixth-grader takes first place in water conservation art contest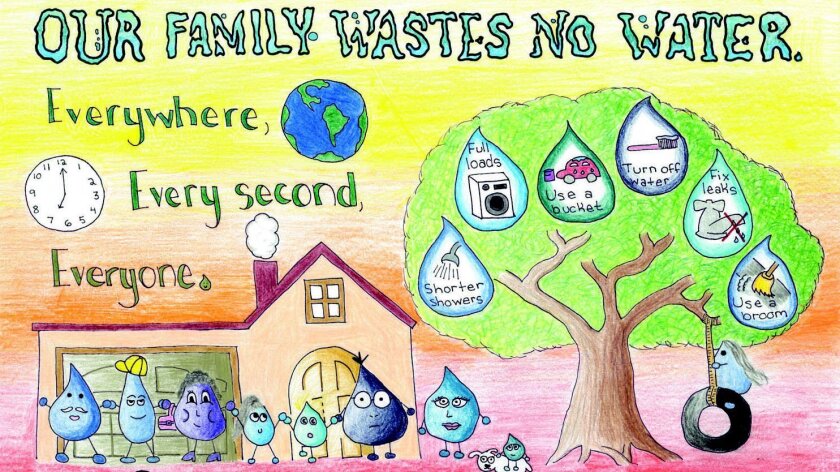 Congratulations to Muirlands Middle School sixth-grader Athena Tsai, who took first place for her grade level in the City of San Diego's 13th annual Children's Water Conservation Poster Contest.
The mayor and city council honored the 19 first- to sixth-grade winners during a ceremony on May 14.
The contest is designed to help spread the message, "Waste No Water."
"Wise water use is a habit that should be learned at a very young age," Mayor Bob Filner said. "Not only are all these kids incredibly creative, they understand the importance of treating water as one of California's most precious natural resources."
Held each year by the City of San Diego Public Utilities Department, the poster contest provides a focal point for teachers to talk with their students about the importance of using water wisely.
Each winner was presented with an awards package that included a gift card, tickets to the Reuben H. Fleet Science Center and a Certificate of Excellence.
--Staff Reports
---