La Jolla Shores Surfing Association 'takes back the beach'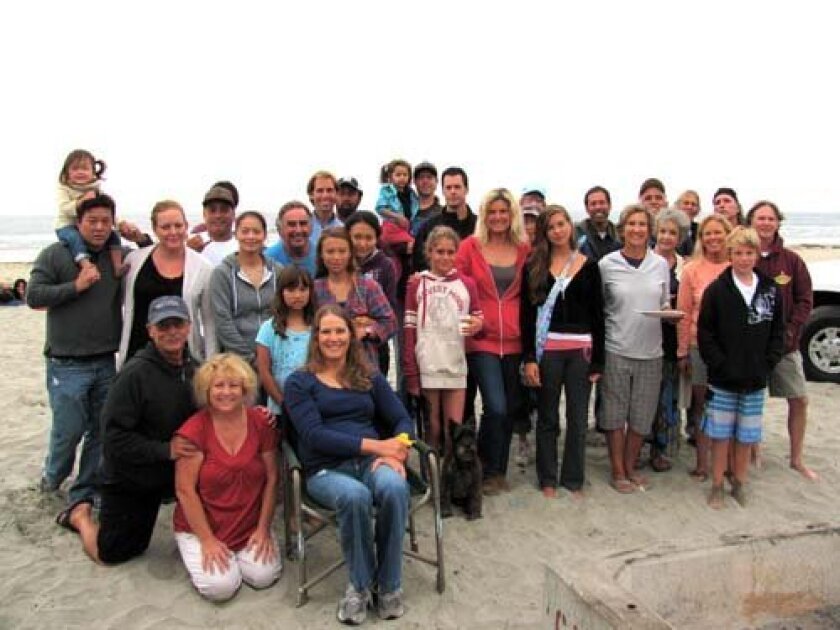 Friends and members of La Jolla Shores Surfing Association enjoy annual 'Take Back the Beach Picnic' on Sept. 18 to celebrate end of summer.
According to its website, the group "was originally formed in the 1960s by a couple of surfers looking for a body to address concerns of the local surf community," hosts and participates in contests, beach parties and beach cleanups. It is also actively involved in La Jolla community organizations. For information go to
www.ljssa.org
.
---