La Jolla Shores merchants upset over utility construction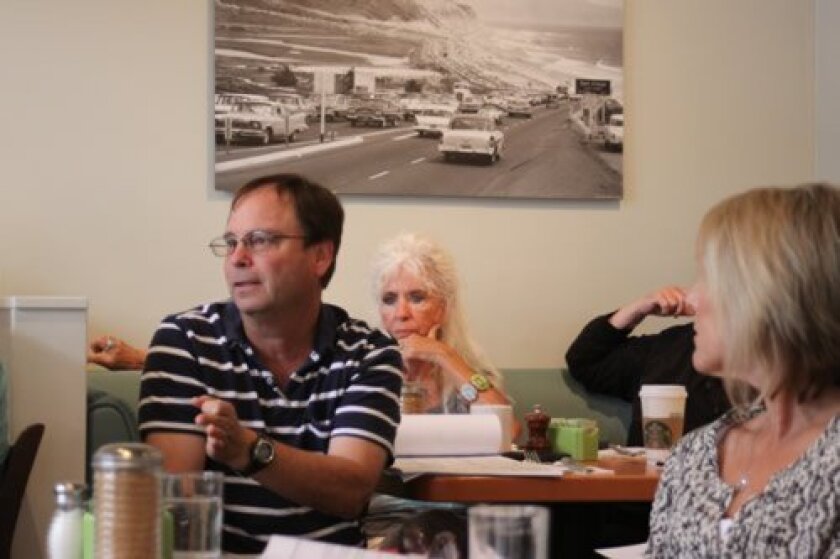 By Ashley Mackin
After receiving notice Aug. 19 from the city about the schedule for the resumption of the Avenida De La Playa Infrastructure Replacement project and Group Job 809 in La Jolla Shores, residents and business owners held a meeting Aug. 21 in the Shoreline Kitchen restaurant. They met to discuss their fears surrounding the amount of time needed to complete the infrastructure improvement and the city's insufficient communications.
The memo announced that construction would resume on Avenida De La Playa on Sept. 2, after Labor Day (in accordance with the summer construction moratorium). Starting at the western intersection of Camino Del Sol, work would continue eastward block-by-block, installing box culverts on one block and concurrently replacing sewer and water lines on the street, with work on the last block scheduled to start in late November.
Special attention would be given to the annual Fall Fest block party in October. The new pipes inspection and final street paving is scheduled for February and March, 2015. The project first got underway Dec. 9, 2013 and was put on hold May 26 for the summer moratorium.
Surf Diva co-owner Izzy Tihanyi said construction and subsequent street closures would hurt businesses. "A lot of merchants are worried because we have full-time employees we have to pay, who are supporting their families," she told
La Jolla Light
"Some merchants are wondering if they are going to have to lay off people ... we are left wondering if these businesses will survive," Tihanyi said.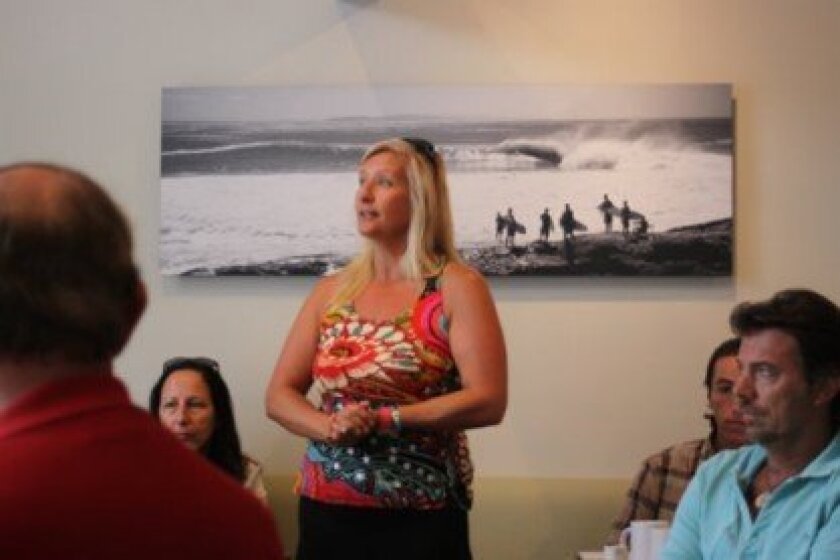 Tim Lucas, chair of the La Jolla Shores Association said, "The city missed a huge opportunity to be forthright with the community about what was going to happen. Communication has not been great here. The last construction update was July 31, and it did not mention what was coming up.
"The website (established to provide updates) still says construction will be done by January. There were a lot of opportunities where the businesses could have been involved."
Steve Lindsay, Senior Construction Engineer for the City of San Diego, reminded those in attendance it was disclosed that work would start after the summer moratorium. "I'm not sure you didn't know the work was coming. Now that it's here, it's kind of scary for you."
Arguing it was not a matter of fear, but of awareness, Lucas countered, "This has to go both ways here; you're telling us we should have known construction was starting after Labor Day, but in the same breath, you should have known construction was going to start after Labor Day and produced a tentative schedule months in advance."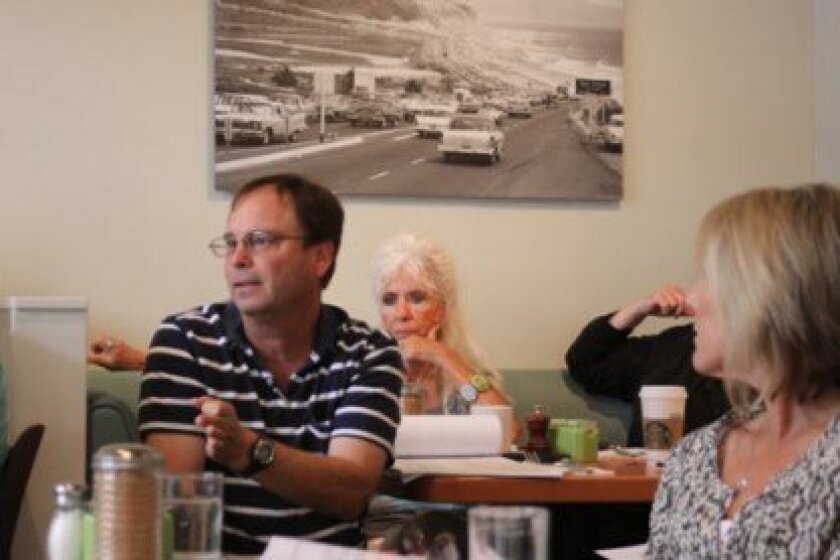 Had the city provided a schedule, residents and business owners would have had the opportunity to offer ideas for speeding construction and helping each other. At the meeting, suggestions such as doubling up on the amount of construction workers, and working at night were introduced.
Shores resident Mary Coakley-Munk told city and construction team representatives, "the businesses here are the lifeblood of this community, but I'm not going to eat at local restaurants if there's going to be jackhammering, so please take their concerns and ideas into consideration."
Lindsay said the team would look into a permit to work at night. However, any building within 500 feet of the work zone on Avenida De La Playa (including private residences) would have to be considered.
In an effort to improve communication, a meeting was set for 9 a.m. Friday Aug. 29 at Barbarella restaurant, 2171 Avenida De La Playa, where the result of the night-work permit application will be discussed, along with any other details leading up to the Sept. 2 work start date.
What's next for La Jolla Shores and Avenida De La Playa
■ Avenida De La Playa Infrastructure Replacement project (pertaining only to Avenida De La Playa): Avenida De La Playa between Camino Del Sol and Calle De La Plata will be fenced off so a sewer main, water main and 12 storm drain box culverts can be installed, starting Sept. 2 until approximately Feb. 9, 2015.
■ Group Job 809 (for Avenida De La Playa and the streets that feed into it): Calle De La Plata between Avenida De La Playa and Paseo Dorado will have sewer and water lines replaced, starting Sept. 9. Sewer and water work is scheduled to begin on Avenida De La Playa between Calle De La Plata and Laureate Park on Sept. 29.
---