La Jolla Pop Warner Football hits the practice fields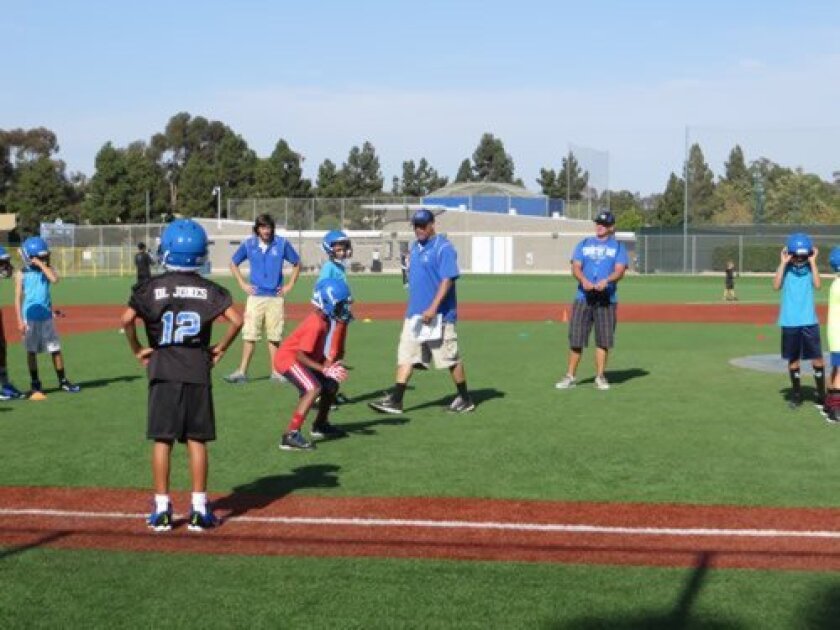 La Jolla Pop Warner Football (serving boys and girls ages 5-15 in La Jolla, Clairemont, University City, Pacific Beach, Point Loma, Ocean Beach and Sorrento Valley) kicked off its 2014 football season Aug. 1 on the La Jolla Country Day School fields with all divisions participating in full force. First games are scheduled for Aug. 30.
This year, Doug Brown, former president of Redondo Beach Pop Warner, brings his dedication and experience to the La Jolla program.
With many returning coaches, including Mighty Mite Championship Head Coach James "Coach Doc" Dockery now coaching Jr. Pee Wee; Demitrius Jones coaching Flag; Armaund Fowler coaching cheer (his Junior Midget Cheer "Small Team" were Conference Champions in 2013); and freshly recruited coaches volunteering from the parenting pool and the area, this season is sure to inspire the kids and draw huge crowds.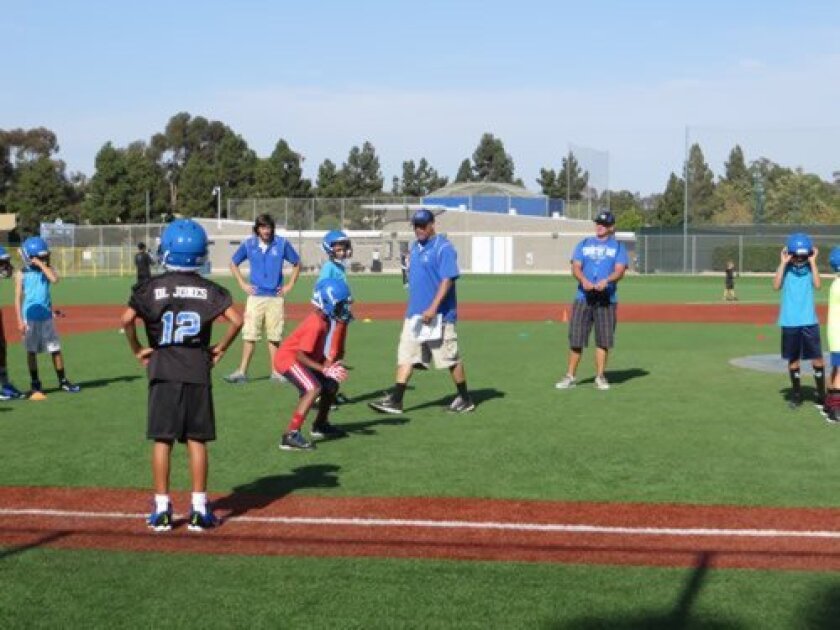 For the second year, La Jolla Pop Warner is implementing USA Football's "Head's Up" program, a step-by-step protocol that teaches the core principles of the skill and sets a new standard in player safety.
The program utilizes five fundamentals through a series of drills to reinforce proper tackling mechanics and teach players how to properly tackle with a focus on reducing helmet contacts.
For more information, visit
lajollapopwarner.org
or call (619) 985-8226.
— Maryann Castronovo
---