La Jolla planners debate requiring more than one trustee to pull items from consent agenda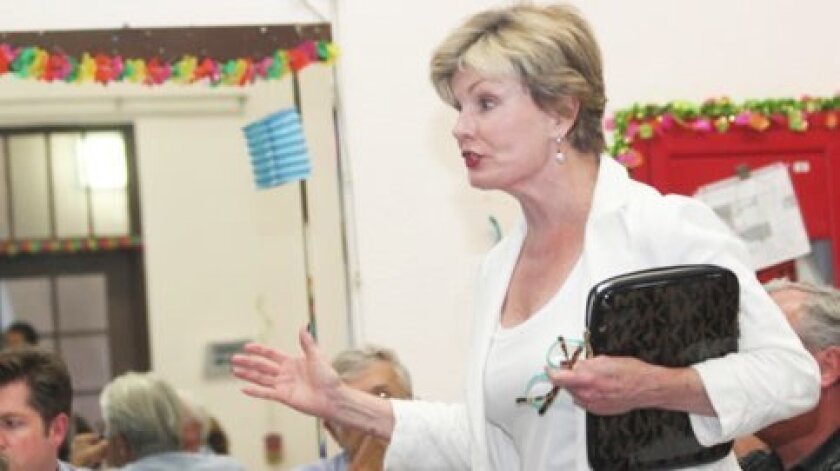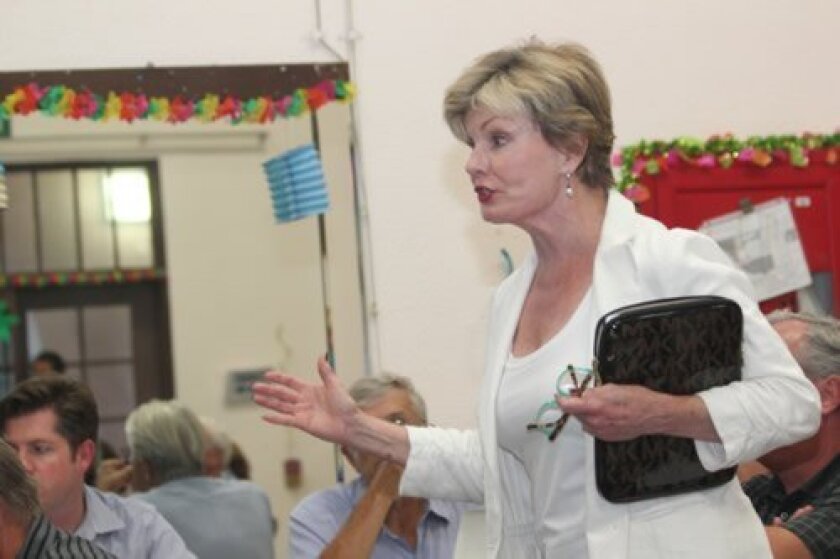 By Pat Sherman
During the La Jolla Community Planning Association's (LJCPA) August meeting, a heated discussion ensued about the process of pulling items from its monthly consent agenda.
At meetings, LJCPA trustees ratify decisions on development projects previously approved or rejected by its subcommittees, such as Traffic and Transportation (T&T), Planned District Ordinance (PDO) or Development Permit Review (DPR). Once ratified by trustees, the LJCPA sends subcommittee decisions to the city as the official recommendation.
However, an item may be pulled by just one trustee or meeting attendee, requiring the applicant to return at a later LJCPA meeting and present their project again or answer more questions — often delaying construction start dates and increasing applicant costs.
During the Aug. 7 meeting, some audience members and trustees suggested that more than one person should agree to pull an item for further review. The debate ensued after four items were pulled from LJCPA's August consent agenda that its subcommittees had already approved unanimously, including: conversion of the former Jonathan's Market space on Fay Avenue to a luxury cinema (approved by PDO); rebuilding a single dwelling unit at 604 Gravilla Place (approved by DPR); and street closures for the La Jolla Christmas Parade and extended weekend valet parking hours for Eddie V's (both approved by T&T).
A representative for the Boffo Cinemas project on Fay noted that the project meets the city's parking requirement and has already been approved for a process 1 (ministerial) building permit. The cinema developers were only presenting the project at PDO as a courtesy to the community; it was not required by the city, noted project spokesperson Janay Kruger.
PDO committee chair Jim Fitzgerald concurred that project plans "totally complied" with La Jolla's Planned District Ordinance, or blueprint for development.
"We're in there removing asbestos from the building," Kruger said. "We can go to the PDO committee and say, 'We don't need this. We've got our building permit, we're moving forward,' and then we don't have to come back, right?"
LJCPA board president Joe LaCava conceded, "No, you don't have to come back. … There's nothing we can do to stop you," noting that, in the future, process 1 project applicants might decline to offer a courtesy presentation to subcommittees if they know they risk significant delays and added expenses. The LJCPA is trying to assure all projects are vetted by subcommittees for conformance to established community standards.
Katherine Kennedy, who owns the home at 604 Gravilla Place, noted that each neighbor on her block expressed written support for her project to the DPR.
"How can you call yourself a community group when you reverse the (subcommittee) vote and it costs the homeowner and the residents thousands of dollars for every month of delay?," Kennedy questioned.
LaCava agreed that the LJCPA should be conveying more confidence in its subcommittees' deliberative processes.
"That's the best place for projects to be reviewed in a more intimate setting between the committee members, the applicant and any neighbors," he said. "I have to admit, even though anybody has a right to pull items — either trustees or members of the public — (pulling items indiscriminately) is disconcerting and it has shaken the confidence of people about what individual subcommittees are doing."
LJCPA trustee Ray Weiss said he also feels the current process is problematic. "I understand the importance of protecting community members' opportunity to object, particularly in some cases where the issues are extremely contentious, but we have to have a better way of doing this," he said. "It's an example of the road to hell being paved with good intentions."
Although it is not required that a person state the reason he or she is pulling an item from the agenda, LaCava suggested those pulling items e-mail him an explanation to be forwarded to the applicant.
Trustee Dan Courtney suggested LJCPA bylaws be changed to make it mandatory for a person to state publically why the item is being pulled.
LaCava, who chairs the San Diego Community Planners Committee (an umbrella organization to the LJCPA and the city's other 40 community planning groups), said almost all other city planning groups discuss pulled items at the same meeting. "I think long ago it was decided that in La Jolla we didn't want to have meetings that ran till 11 o'clock or 12 o'clock at night," LaCava said of scheduling them for a future meeting.
Architect and LJCPA member-at-large Michael Morton (himself a former LJCPA trustee) noted that the association's bylaws once required that at least two trustees agree with any reason for an item being pulled. "That served the LJCPA well for many, many years and I would recommend this body review that (policy)," Morton said. "That does give credence to the subcommittees … (and demonstrates) that there is something of a major, substantive value to have that item pulled."
Member Don Schmidt agreed. "I like public participation, but I am sympathetic to the applicants," he said. "When you pull something it has to be something very serious — (because) it is very serious to the applicants."
Trustee Rob Whittemore noted that former city attorney Michael Aguirre loosened the LJCPA consent agenda policy while the group was revising its bylaws to comply with the Brown Act, the state's open meeting law.
"Aguirre said the LJCPA had to open up the process and let any member of the public pull an item for further discussion," Whittemore said. "I don't agree with that. I think it might be possible to get a second opinion from the (current) city attorney."
In other LJCPA news
LJCPA trustees also entertained whether revisions are needed to the
La Jolla Shores Planned District Ordinance
(LJSPDO), and what that might entail.
"As I understand from the La Jolla Shores Permit Review Committee (PRC), the question was not, 'Should we change it?' or 'What should we change it to?' but was the appetite there to put in the work … (and seek) the extensive civic engagement that might be necessary?" LaCava said.
Bob Whitney, whose proposed mixed-use project in the La Jolla Shores has for years been held up by the discretionary review process and a difference of opinion about its bulk, scale and compatibility, said the proposed "mini-update" to the LJSPDO boiled down to a discussion of whether floor-area ratios (FARs) as a measure of a project's density apply in the Shores, as they do elsewhere per San Diego Municipal Code.
"The (previous) city attorney said there were FARs (in the Shores) and the city attorney today says there aren't any," Whitney said.
Tim Lucas, chair of the La Jolla Shores Association, said there are many aspects of the LJSPDO besides FARs that are subjective and warrant clarifying, such as the lack of established minimums for property line setbacks.
"I think it would be very useful if someone could go down and speak with our city council person," Lucas said. "How much money is (an update) going to take? How many meetings do we hold for the public? It has to be an inclusive process."
City of San Diego Senior Planner Lesley Henegar, who was in attendance, said such an update has to be staffed and budgeted at the city level. "It competes with a whole lot of other items that want to go first and maybe are of higher priority — or not — but that is the process," she said.
In the end, LJCPA trustee Janie Emerson, who sits on the PRC, made a motion to have her group further clarify its plans to revise the LJSPDO and bring them back to the LJCPA for consideration. The motion was seconded by LJCPA vice-president Bob Steck and approved unanimously. u
— The La Jolla Community Planning Association next meets 6 p.m. Thursday, Sept. 4 at La Jolla Rec Center, 615 Prospect St.
LaJollaCPA.org
---