La Jolla News Nuggets: Top of the Cove to reopen as Dukes ... and more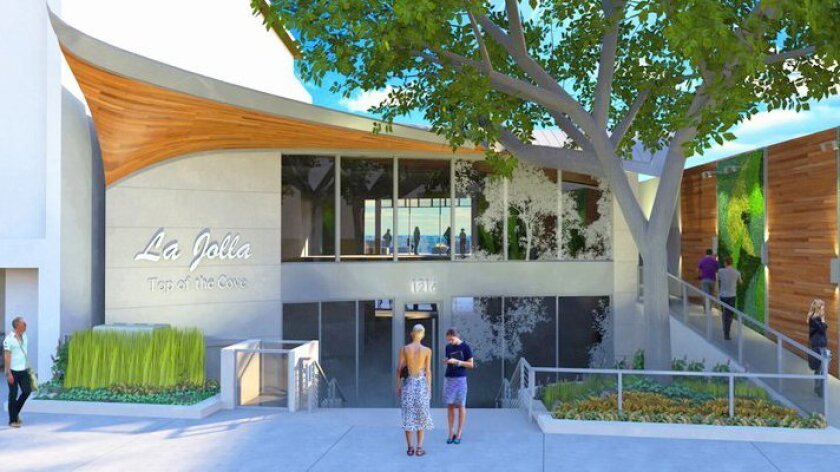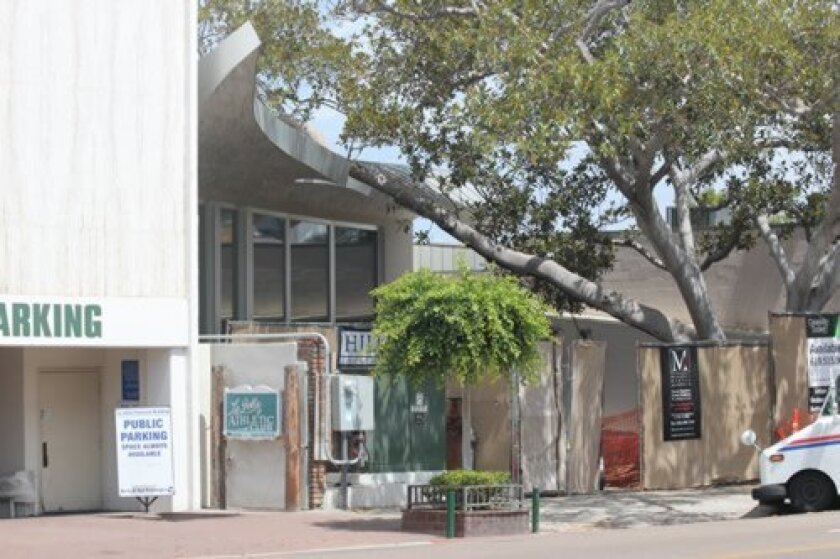 Compiled by Pat Sherman
Top of the Cove to reopen as Duke's:
The long-vacant commercial space at 1216 Prospect St. that was once home to Top of the Cove restaurant is getting a new lease on life.
The space is scheduled to open in fall 2015 as Duke's, a high-end seafood and steak restaurant founded in 1977 that pays homage to Hawaiian surfing legend, swimmer and actor, Duke Kahanamoku (1890-1968).
"The restaurants are pretty specific to the site, so while they're themed and they honor Duke Kahanamoku, they also honor the beach lifestyle in each of the locations where the restaurants are," said Jessica Mills of Cenci Ventures, the PR firm for TS Restaurants, which operates 13 high-end eateries, including other Duke's locations and Jake's Del Mar restaurant. "I expect you will see some things specific to the La Jolla location honoring the surf culture that grew up there and is still alive and well in La Jolla."
A creative team that includes Hatch Design Group and La Jolla-based Marengo Morton Architects and Sixteenfifty Creative Intelligence (Rancho Valencia and L'Auberge Del Mar) will design and build out the two-story interior space, which includes ocean-view decks on both levels. One of two iconic, remaining ficus trees on Prospect Street dramatically extends through a cutout in the roof of the building.
"The exterior is finished, but none of the kitchen, bathrooms or staircases is done," Mills said. "We're still very early on. It's going to be a Duke's but we don't know exactly what we're going to call it."
Michael Burton of Cassidy Turley's Urban Strategies Group brokered the lease for TS Restaurants, on behalf of property owner Sheila Lipin of SGL Holdings. Mills said TS Restaurants signed a long-term lease, but declined to disclose the duration.
Other Duke's locations are in Waikiki, Maui and Kauai Hawaii, and in Huntington Beach and Malibu, California.
Reebok store coming to the Village:
The space at 7802 Girard Ave. formerly housing Armani Exchange is undergoing interior tenant improvements and will reopen soon as a Reebok store.
Owner will reduce glass glare on Torrey Pines Road property:
A glass-topped wall fronting a recently completed home at 1620 Torrey Pines Road will be replaced with something that does not give off a reflective glare, said City of San Diego inspection services manager William Barrañón (read more
here
).
Following complaints from residents on Coast Walk that the glass could pose a safety hazard by distracting motorists and obscuring views, Barrañón said the property owner is "voluntarily deciding to change it to some other material," though the glass does not violate city municipal code.
"We're waiting for (the contractor) to come up with a plan," Barrañón said. "We're very hopeful that they're going to follow through. We're making it an issue before we sign off on the final approval of the permit."
However, the property owner is not being asked to relocate an electrical panel at the property line along Torrey Pines Road that residents also say is obscuring views of oncoming traffic as motorists turn onto Torrey Pines Road from Coast Walk.
City reconsiders Fay Avenue stop sign:
City workers have removed signage informing residents that permanent stop signs on Fay Avenue at West Muirlands Drive (at the rear of La Jolla High School) would be installed in the near future.
"They're on hold," Public Works Supervisor Gerardo Ramos said. "The community has not decided whether they want them or not."
Village Merchants Association plans 'meet the candidates' mixer:
La Jolla Village Merchants Association (LJVMA) will host a "meet the candidates" social gathering, 5-7 p.m. Tuesday, Sept. 30 at We Olive, 1158 Prospect St. with light appetizers, tea and a cash bar for beer and wine.
LJVMA will hold in-person, board member elections during its monthly meeting, 8:30 a.m. Wednesday, Oct. 8 at Cuvier Club, 7776 Eads Ave. There are 16 candidates running for 10 open seats. Voting is open to all merchants in the La Jolla business improvement district possessing a current business tax certificate (business license).
To view a list of the candidates and read about recent LJVMA matters, visit
bit.ly/BIDelection
and scroll down.
Petition drive grows for opponents of La Jolla Village Square trolley stop:
Residents near La Jolla Village Square (LJVS) mall have gathered 350 signatures on a petition to prevent an elevated trolley station and parking structure from being constructed at the mall.
The project is part of the northward extension of the San Diego Trolley that includes stops at UC San Diego, the VA Medical Center and UTC Westfield Mall.
The group is headed by Steve Arndt of Villas Mallorca complex (on Villa La Jolla Drive, west of LJVS mall). The signatures were gathered within a 45-day period.
In a letter to San Diego Mayor Kevin Faulconer, the San Diego City Council, the San Diego Association of Governments' (SANDAG) board of directors and California Coastal Commission, Arndt said "the response by residents in such a short period of time proves there is something seriously wrong with the current plan."
"The current plan for a railway station and a parking garage at LJVS is a significant waste of taxpayer money," Arndt said. "The stated need for the project is to better serve UC San Diego. Plans already include several nearby stops at the VA Medical Center and UCSD locations, making yet another stop at LJVS unnecessary and not a good fit for the La Jolla community."
In a separate letter to SANDAG Executive Director Gary Gallegos, Arndt suggests "using the existing 'Coaster' railroad corridor would save millions of taxpayer dollars and eliminate much of the expensive elevated concrete railway. Another solution is placing the rail tracks at road level or underground until the rail line passes Nobel Drive, as the neighborhood suggested at a March 13, 2014 meeting with SANDAG."
Concerns regarding congestion, public safety, noise and blight can be read online at
LaJollaPetition.com
---