La Jolla Music Society: Sounds of the World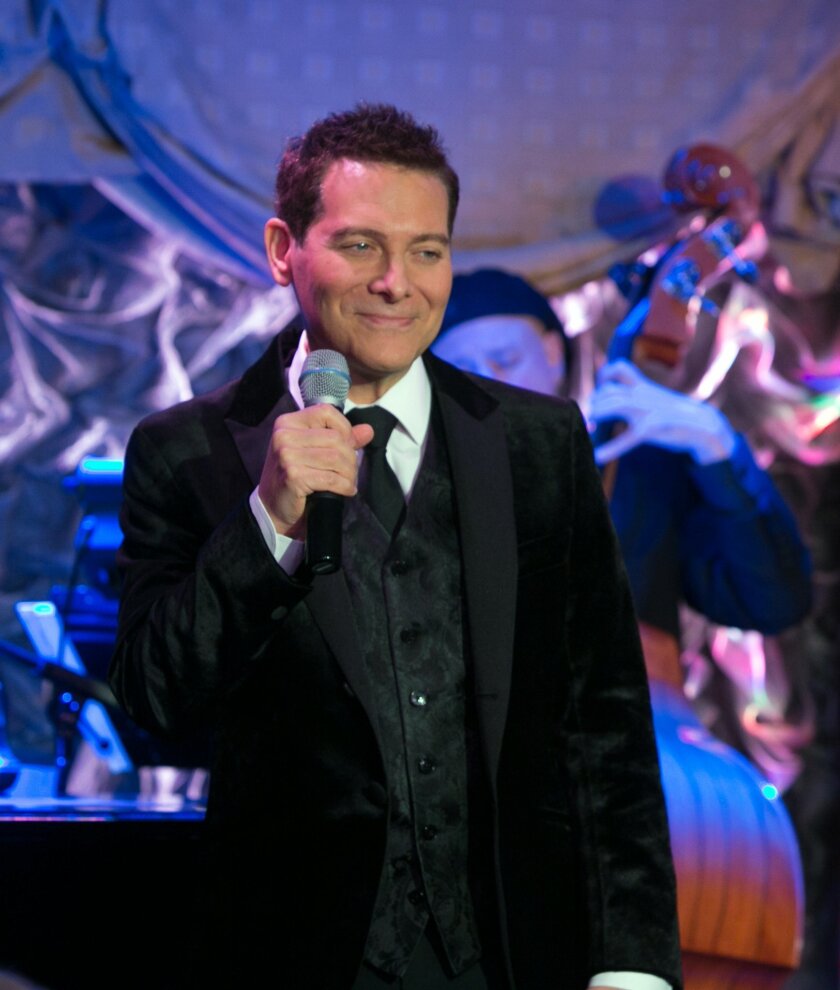 La Jolla Music Society's upcoming season mingles genres and international stars
IF YOU GO: For details and tickets to La Jolla Music Society's 2014-15 season, visit ljms.org or call (858) 459-3728. Box office is open 9 a.m. to 5 p.m. Monday to Friday, 7946 Ivanhoe Ave.
When Christopher Beach, president and artistic director of La Jolla Music Society (LJMS), says "We bring the world to San Diego," he's not exaggerating. LJMS's 2014-15 season is a symphony of international stars, from the Czech Philharmonic Orchestra to the Jerusalem Quartet to France's Malandain Ballet Biarritz.
The ambitious season's familiar favorites include young Russian piano virtuoso Daniil Trifonov, Cuban jazz trumpeter Arturo Sandoval and Israeli-born pianist (and SummerFest fixture) Inon Barnatan.
The new season opens on Friday, Oct. 17 with Louisiana's own Branford Marsalis, who'll be performing with the Chamber Orchestra of Philadelphia. The concert will be held at the Museum of Contemporary Art San Diego's Sherwood Auditorium, site of many of the season's performances. Other venues include the Auditorium at The Scripps Research Institute, or TSRI, and downtown San Diego's Jacobs Music Center/Copley Symphony Hall, Balboa Theatre, Spreckels Theatre and Civic Theatre.
Beach calls Marsalis the perfect choice for opening night. "One of his performances I will remember for the rest of my life," he said, recounting a duet with double bassist Eric Revis two years ago at LJMS's SummerFest. "It was a tour de force," Beach said. "Just musical mastery."
There's plenty of that to go around in the 2014-15 season, which mingles classical music with jazz, dance, cabaret, even ukulele. Yes, the Ukulele Orchestra of Great Britain, tickets for which are "selling like hotcakes," Beach said, will perform everything from Tchaikovsky to Ennio Morricone's music for the so-called "Spaghetti Westerns" on Jan. 23.
The Revelle Chamber Music Series will showcase "masterpieces of the string quartet repertory," Beach said. "You've got Haydn, Mozart, Beethoven … something for everybody." Two ensembles new to La Jolla, the Hagen Quartet (Oct. 25) and Danish String Quartet (Nov. 15), will join the Takács Quartet (Jan. 17) and Jerusalem Quartet (Feb. 21) as part of the series.
In addition to Trifonov (April 10), Barnatan (March 6) and András Schiff (Feb. 20), the Frieman Family Piano Series will feature 22-year-old Nikolay Khozyainov on Jan. 31.
Beach said he first encountered Khozyainov on a YouTube video. At his LJMS Discovery Series performance last year, Khozyainov "did eight encores with the audience screaming," Beach said, adding "I will put this (Frieman Family) piano series up against any piano series of anybody's in America."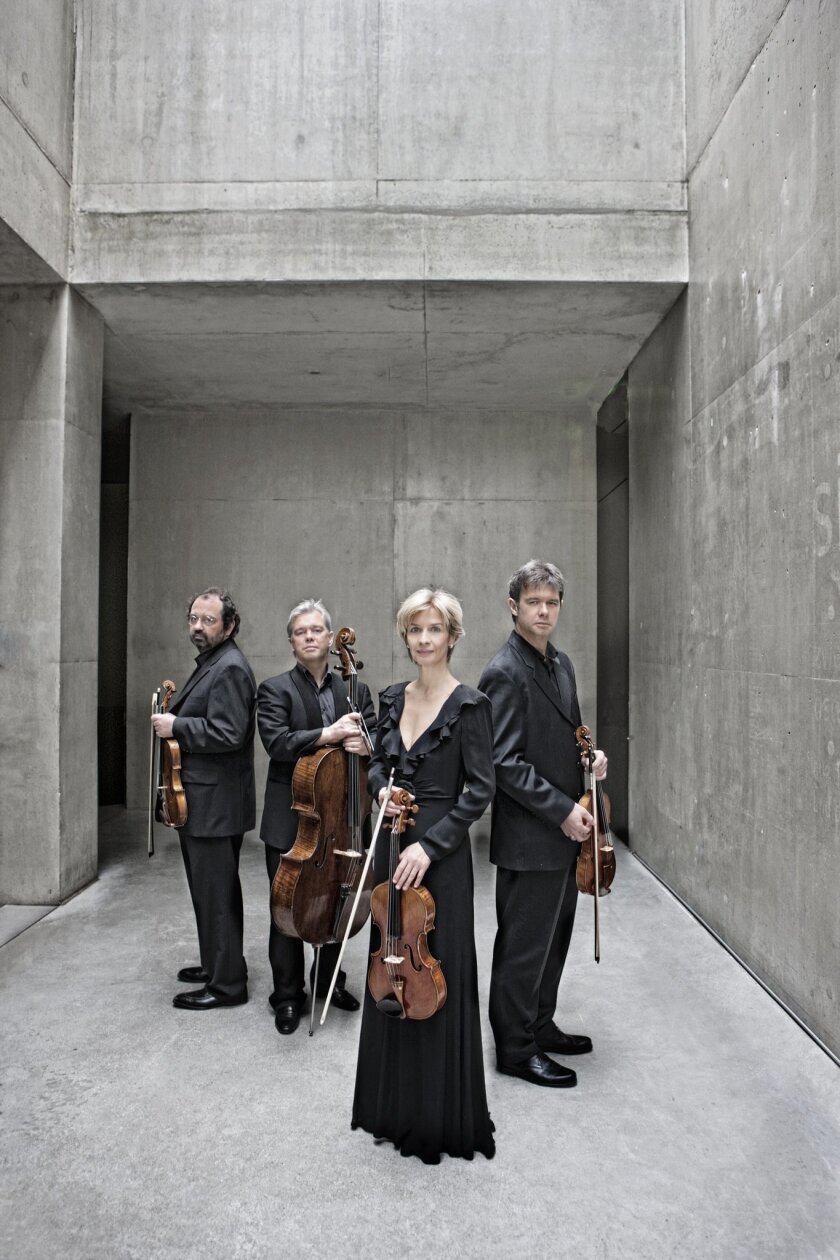 On the subject of piano, this season's Celebrity Orchestra Series is distinguished by the presence of three notable pianists: Jean-Yves Thibaudet, with the Czech Philharmonic conducted by Jiri Belohlavek on Nov. 6; Yuja Wang with the London Symphony Orchestra conducted by Michael Tilson Thomas on March 29, and Hélène Grimaud with the Rotterdam Philharmonic on Feb. 13. The latter's music director, Yannick Nézet-Séguin, was recently named the music director of the Philadelphia Orchestra. "In the world of classical music today, he's one of the most exciting conductors around," Beach said.
The headliner of the season's Dance Series is New York City Ballet's Wendy Whelan on Jan. 30 in a program with four male choreographers titled "Restless Creature." She'll be followed by Moses Pendleton's theatrical MOMIX company on March 13, and then Malandain Ballet Biarritz on May 3, which will premiere in America its work "Romeo et Juliette."
Besides Arturo Sanodval and Poncho Sanchez and his Latin Jazz Band on May 16, the Jazz Series offers keyboardists Herbie Hancock and Chick Corea on March 20, and the legendary bluesman Buddy Guy, 78 and still going strong, on April 11.
Also in April, on the 25th, Michael Feinstein and his big band will present an all-Frank Sinatra program, a special event for fans of Ol' Blue Eyes.
The Discovery Series of new stars includes pianist Jiayan Sun on Jan. 25, pianist Ingolf Wunder on Feb. 8, pianist Charlie Albright on March 22 and cellist Han Bin Yoon on April 26.
Beach is particularly proud of the season's Celebrity Recital Series, which boasts violinist Gidon Kremer and pianist Trifonov on Jan. 15, violinist Gil Shaham on Feb. 27 and violinist Christian Tetzlaff and pianist Lars Vogt on May 9.
"We are presenting here in little Sherwood Auditorium by the sea people who fill the great halls of the world," Beach said. "You get to see and hear them 25 feet away. To see this recital series is a once-in-a-lifetime luxury."
---