DPR considers Alzheimer's facility in La Jolla
Permit Review Committee considers residential care facility on Fay Avenue for people with memory loss
UPDATE (10/22/2014): During its Oct. 21 meeting (and a final review of the project), the Development Permit Review Committee (DPR) voted unanimously that findings could be made to approve permits for the Monarch Cottages care facility. The group's recommendation will appear on the La Jolla Community Planning Association's Nov. 6 consent agenda. The following story outlines DPR's initial considerations about the Fay Avenue project, which were raised during the group's Oct. 14 meeting.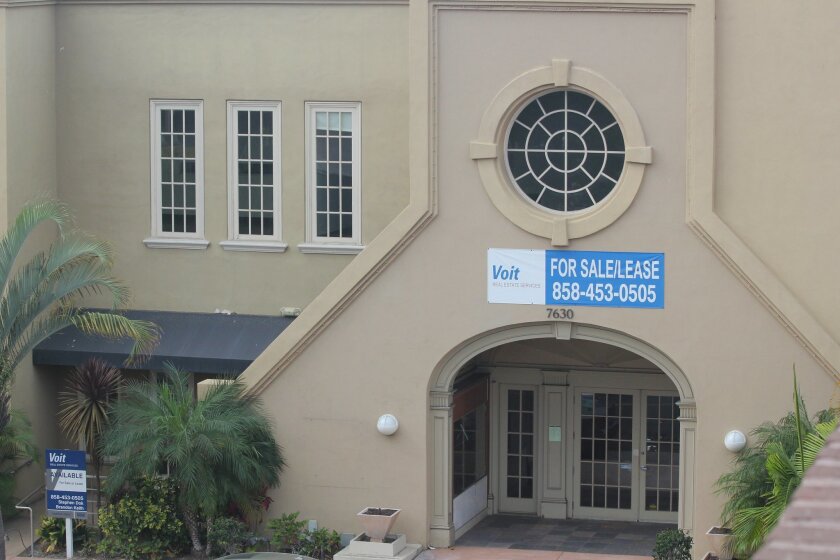 While La Jollans will lose Shingle Lane retail complex on Fay Avenue to make way for La Jolla Music Society's new performing arts center, they may get a "memory-care lane," of sorts, if plans to develop an adjacent building as a residential facility for Alzheimer's patients are approved.
Members of La Jolla's Development Permit Review Committee (DPR) considered the proposal during an Oct. 14 courtesy review.
The DPR analyzes all discretionary permits in La Jolla (outside the Shores) and submits its recommendations to the La Jolla Community Planning Association to be ratified or reconsidered before an official recommendation is forwarded to the city.
The proposed Alzheimer's facility, dubbed Monarch Cottages, would require remod- eling the exterior and interior of a vacant building at 7630 Fay Ave. that was formerly home to the Chopra Center and, more recently, SPA MD cosmetic surgery center.
The applicant is seeking site, coastal development and conditional use permits for a 26-unit care facility in the two-story building, located in Zone 3 of the La Jolla Planned District.
Presenting plans to DPR were father and son Frank and John Haffner, who have developed more than 30 senior living facilities. The proposed La Jolla facility would include a communal kitchen and "garden café" on Fay Avenue, where residents would be monitored by a staff member at all times. Security cameras would also be employed to assure residents do not wander off.
Project representative Matt Peterson said last month La Jolla's Planned District Ordinance city advisory group expressed concern that plans do not call for retail on the ground floor, as required by La Jolla's Planned District Ordinance (or blueprint for development).
The group subsequently voted during its Oct. 13 meeting that the project does not conform to the PDO.
The city granted the applicant deviations from the PDO retail requirement because a section of city municipal code allows for "reasonable accommodations for the disabled under state and federal law" (the Federal Fair Housing Act and the California Fair Employment and Housing Act), Peterson said.
As such, the city has deemed the project a "Process 1" and the applicant is not technically required to present plans to community groups such as the DPR and PDO committees, or the La Jolla Community Planning Association. There is also no appeal process for Process 1 projects.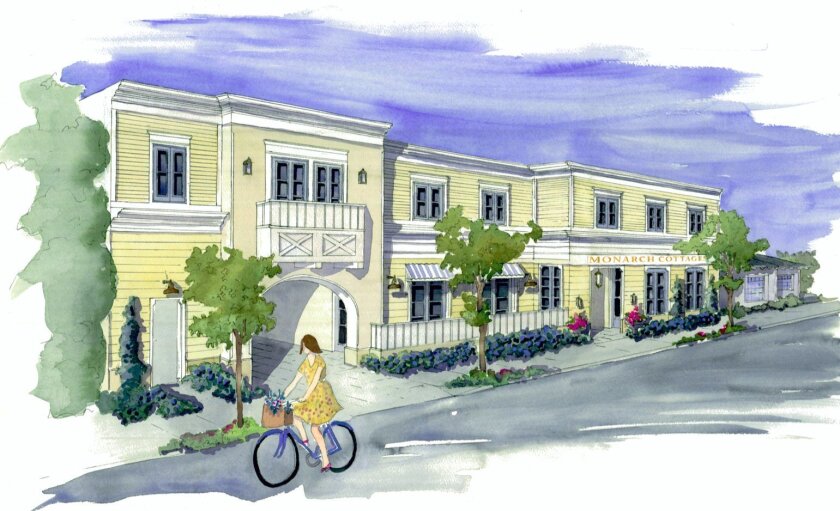 "As a committee we were not happy that the approval of deviations was happening as a Process 1 and not subject to community discussion," said PDO committee chair and architect Ione Stiegler. DPR chair Paul Benton said he was "flabbergasted" that the city allowed the deviations without first seeking community input.
Peterson countered that the building was not constructed for retail use, having no side yards or operational windows, no street-facing visibility for retail display, a cumbersome drive-through component, and inadequate off-street parking for a retail, office or restaurant business.
The building has sat vacant for two years, Peterson said, adding that the SPA MD operators merely worked around the ground-floor retail requirement by selling lotions in the lobby.
Peterson said it would not be practical to run a secure facility for people with Alzheimer's while operating a retail space that is open to the public.
"Without the deviations the residential care facility for the elderly could not safely or efficiently operate, or be designed for residents with Alzheimer's and memory disabilities," he told La Jolla Light, via e-mail.
DPR members also expressed concern with the amount of available parking. Peterson later provided the Light with a copy of an off-site parking agreement the SPA MD operators entered into with the city, which transfers to all future owners. The agreement calls for 13 on-site and nine off-site spaces, for a total of 22. Monarch Cottages is proposing 13 on-site spaces and 10 off-site spaces.
Although Peterson said the residents don't drive and thus the parking would be adequate, community member Sally Miller, who for years worked in the senior-care industry, said she doubted parking would be sufficient, and said the Haffners' estimate of a maximum of eight employees on-site at any time is unrealistic and inadequate.
La Jollan Ed Comartin said he was impressed with the project and felt the applicant to be "very sincere," though was worried that deviating from the PDO could be precedent setting, noting that there are no other residential properties on Fay Avenue between Prospect and Pearl streets. "Why didn't the city come to us out of courtesy?" he asked.
Though Peterson said the applicant has not yet received the occupancy requirement from the fire marshal, Frank Haffner said his memory care facilities are all one resident per room.
"We've been doing this for 33 years and we've never had any double-ups ... with memory care," he said, noting that residents would not receive medical care on site, only bathing, grooming and help with their daily routines, which would include being accompanied by personal assistants on excursions and "healthy activities that people with cognitive (difficulties) benefit from, rather than sitting in one space and being locked in a facility. ...
"Our community is about being in downtown La Jolla and interacting with the community," he added.
DPR member Bob Collins said the proposed location is a "good for the project, as long as you folks are straightforward with us on the numbers."
DPR members asked the applicant to return this week with a copy of the off-site parking agreement, samples of proposed building finishes and staffing requirements. Look for their findings in next week's edition of La Jolla Light.
---