Merchants Association: Now Seating
La Jolla Village Merchants Association elects 10 to its board of directors, to be seated during November meeting
La Jolla Village Merchants Association (LJVMA) chose six new board members during its annual election this month, while four current trustees received additional terms, filling 10 vacant seats on the group's 15-member board of directors.
Casting votes Oct. 8 at Cuvier Club were 103 LJVMA members — business owners assessed an annual fee to help the LJVMA boost business within La Jolla's business improvement district (BID).
Although not significant, the number is up from 63 who voted in last year's election, LJVMA executive director Sheila Fortune said (there are currently a little more than 1,200 merchant members within La Jolla's BID).
The top two vote-getters were returning board members Krista Baroudi of La Jolla Cove Suites and Leon Chow of C&H Photo (81 votes each), followed by: Terrance Underwood of the Grande Colonial Hotel and Richard Walker of Richard Walker's Pancake House (78 votes each); current trustee Claudette Berwin of Gallery Properties (77 votes); businessman and consultant Paul Burke and current trustee James Niebling of Esteban Interiors (74 votes each); Elsie Arredondo of Monarch Gallery (73 votes); Michael Dorvillier of Symbio Financial (72 votes) and attorney Glen Rasmussen (71 votes).
Two board members seeking re-election, Trenton Bonner and board vice-president Mark Krasner, did not receive sufficient votes.
Of those elected, Berwin, Rasmussen, Underwood and Walker responded to a La Jolla Light question last month stating they do not favor the addition of paid on-street parking in the Village to generate additional income for the LJVMA. The group's executive committee is exploring this and other options to increase revenue for its objectives, including the formation of a property maintenance assessment district (PBID), which would assess a fee on property owners, in addition to business owners (as the BID does).
The public has a one-week window to challenge the LJVMA election results. If no challenge is received, the group's inspector of elections, Warren Simon, will certify the new board members, and they will be assigned term limits at the Nov. 12 meeting.
In other LJVMA news
Olfactory assault: LJVMA executive director Fortune noted that despite the city periodically spraying the bluffs above La Jolla Cove to rid them of bird and marine mammal excrement, the pungent odor at the Cove that created a national stir last year has returned — and is worsening.
"We have witnessed all summer a reduction in tourism," Fortune said, noting that numbers tracked by LJVMA Visitor Information Center staff were down between July and September. "My concern is that all the negative publicity we took last year has impacted us greatly this summer. We had a treatment July 3 and it has not helped at all."
Board president Claude-Anthony Marengo said he broached the issue in a meeting with Mayor Kevin Faulconer, who said the city was doing what it could to alleviate the smell, though considered it a "federal issue."
"I think the feds need to be put on notice to let the city do what it needs to do," Marengo countered.
Fortune said a lawsuit filed by a group of residents and merchants organized as the Citizens for Odor Nuisance Abatement is still in the works. She said she met with La Valencia Hotel's managing director, Mark Dibella, and restaurateur George Hauer, who are trying to get the city to approve adding more gates in the fence above La Jolla Cove. A gate installed there in December 2013 has allowed the public to walk onto the bluffs, ostensibly deterring wildlife from congregating and defecating there.
"They're talking about having to go through the city process and that could be two or three months or longer just to present that and get that approved," Fortune said. "I don't think that's all that needs to be done."
Fortune said Hauer indicated he might return to the idea of seeking monetary damages from the city for business he has lost at his restaurant above La Jolla Cove due to the smell.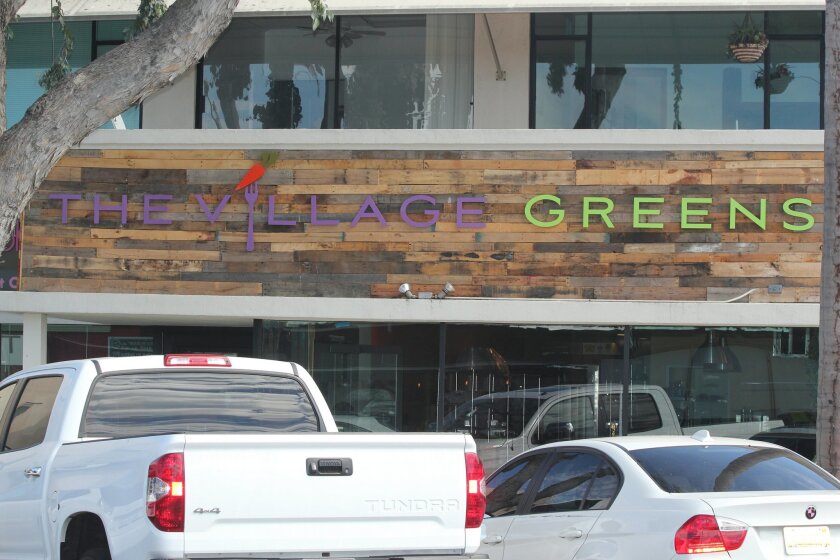 BID bylaws "tune-up": LJVMA trustees voted unanimously to approve a motion by Marengo (seconded by trustee Berwin) to ask merchant members for their feedback on the LJVMA's bylaws, and suggestions for possible revisions that would make the organization more beneficial to merchants.
"I'm going to ask that we put our bylaws into a cursory review, just to see what we can do," Marengo said. "I know we've looked at it before but (let's) look at it again and see if there's a way to facilitate being more available to the merchants … just to get an overall tune-up."
Trustee Nancy Warwick suggested the discussion also be put on the agenda for a couple of months so the group can receive adequate public input before it votes on any revisions.
BID income increase: Fortune noted that BID revenue increased from $15,000 in June and $16,000 in July to around $26,000 in August and $19,000 in September.
She attributed the increase to efforts by LJVMA's "block captains" to educate merchants and let them know they need to pay their business tax certificate (business license) fee, a portion of which funds LJVMA's efforts.
"A lot of that dollar amount, the $26,000, was penalties and (delinquent) fees," Fortune said, noting the city would roll the surplus BID money into next year's fiscal budget.
"There's still a lot of businesses that are (listed) on the tax roll I get monthly that have huge amounts still outstanding that we and the city are working together to try and collect," Fortune added.
"There are still, I bet, 400 to 600 businesses still operating in the BID that are not paying their business license fees, so we are still far from resolving this issue."
Fortune said LJVMA is not making much progress getting independent contractors operating under a larger business model to pay BID fees. "That's one of the groups we're working on — nail salons, real estate offices, architectural firms … anyone that has some executive suites," she said.
Effort to increase parking limit on Girard Avenue: Trustee Warkwick of Warwick's Books said she circulated a petition to business owners within a three-block radius on Girard Avenue where her store is located seeking to increase the limit on free street parking from 60 to 90 minutes. Several years ago, Girard Avenue was reported to be the most frequently ticketed block in the City of San Diego, she said.
Warwick said one hour is typically not enough time for shoppers to frequent more than one store or dine in the area, and is not compatible with a "shop local" ethos.
"If you want to go clothes shopping and get a sandwich or buy a book, you're pushed for time," she said. "Right now, I don't really need 90 minutes for Warwicks ... but I like the idea that people are going to come down and go other places, too."
Warwick said only three businesses declined to sign the petition, including one who liked the idea of high customer turnover, and another concerned with employees taking advantage of a longer time slot.
Warwick will bring her proposal to La Jolla's Traffic & Transportation committee for consideration as an official recommendation to the city.
Navigating city bureaucracy: Marengo said his plan to have the LJVMA be a conduit to help businesses seeking to open in the Village navigate red tape at the city is not coming along as seamlessly as he'd envisioned.
As a test case, Marengo said he sought to help Esteban Interiors with permits for ongoing construction to its storefront and has experienced confusion and delays at the city's Development Services Department.
"We are now on month six in dealing with an over-the-counter permit. I've got 29 years experience doing this kind of work and I can tell you that I've never been so disgusted (with Development Services)," said Marengo, adding he received "three different responses that had three different criteria on what to submit, who to go see, how to go pay … and we're talking about something that's in construction, not something that has to go through a community review process."
Pillage the Village: The LJVMA is again gearing up for its annual Halloween trick-or-treating and costume contest event for children, Pillage the Village, to take place at participating stores along Girard Avenue and on some adjoining streets 3-6 p.m. Oct. 31. pillagethevillage.info
Business transitions: LJVMA board member Leon Chow noted that Village Greens, a restaurant serving breakfast and lunch made with hormone-free meats and organic and farm-to table produce, is slated to open on upper Girard Avenue, in the space formerly occupied by Ariccia Italian Market. The owners are Nanci Kirk and April Richardson Caulk (who operated The Cottage restaurant on Fay Avenue, before selling it in 1983).
In addition, Derma Utopia skin care center has opened at 7509 Draper Ave. (near Pearl Street) and Aly's Pilates & Therapy opened at 7448 Girard Ave. Meanwhile, CJ Charles Jewelers recently unveiled a significant interior restoration to its space at 1135 Prospect St.
Closing recently in the Village were Nosh Delicatessen at 7734 Girard Ave. and La Jolla Yoga Center at 7741 Fay Ave.
Ligne Roset, the French furniture and lifestyle brand that has been a part of the La Jolla community for more than a decade, is closing its showroom at 7726 Girard Ave., with discounts and floor-sample savings.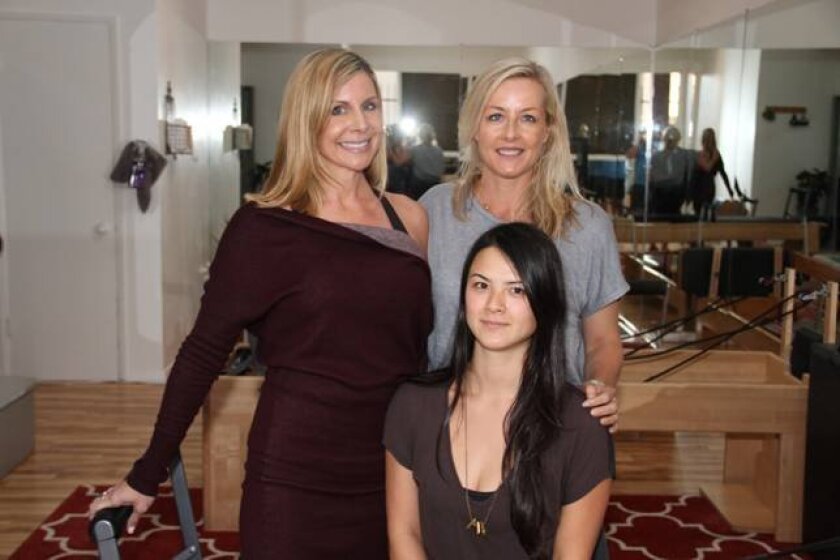 Bookkeeper departs: Fortune noted that LJVMA's part-time bookkeeper, Maryam Kheradbakhs, has resigned to travel.
Mary Joseph, a consultant who provides bookkeeping services to the San Diego BID Council, will assist Fortune in the interim and through LJVMA's annual audit.
Joseph will also offer a monthly review of the books for La Jolla's Coastal Access & Parking Board, for which the LJVMA is the city's contracted fiscal agent.
La Jolla Coastal Access & Parking will pay a monthly $1,200 administrative services fee to LJVMA for the use of its equipment, supplies, bookkeeping and accounting management services — about a $2,000 per-year reduction in CAPB's current bookkeeping expenses, Fortune said.
La Jolla Day at Petco Park: Fortune reported that the LJVMA's cross-promotion with the San Diego Padres, in which they received a portion of ticket sales, netted $754 for the organization.
— The La Jolla Village Merchants Association next meets 8:30 a.m. Wednesday, Nov. 12 at the Cuvier Club, 7776 Eads Ave.
Online: lajollabythesea.com
---