La Jolla inspires murder mystery, smartphone book for local authors
By Ashley Mackin
Two new books, written by two La Jolla authors, were stirred by the Village of La Jolla, though granted, they have nothing else in common.
One is a thrilling murder mystery set in town, with nods to the Jewel throughout. The other is a salute to the technological and intellectual hub that is La Jolla.
'Yesterday's Echo' by Matt Coyle
Coyle's story about a straight-laced police officer suspected of his wife's murder is one of redemption. Having been forced to leave the police force, Coyle's Rick Cahill, moves to La Jolla for a quieter, calmer life. He soon meets a television reporter, herself accused of murder. In trying to help her, Cahill loses control of his own life.
"The lead character tries to gain redemption by trying to help someone else," Coyle said. The book explores what happens if redemption is not attainable. "Everyone has done something in their past they wish they could change. I know I have," he said.
Setting the book in La Jolla (and including the steakhouse where Cahill works, which is based on Chuck's Steakhouse, formerly on Prospect Street) was a deliberate choice for Coyle, a La Jolla High School graduate.
"People think of La Jolla as the "Jewel by the Sea,' a paradise in some ways ... but just because it looks perfect outside doesn't mean it's perfect inside," he said.
Though it was only published earlier this month, Coyle said he has already received feedback on the book from people who used to live in La Jolla. He said they've told him, "it was nice for them to go down some old streets they remember (in the story). If you are a La Jolla fan, there's definitely a lot of La Jolla in it."
Further, the cover image is an enhanced photo of La Jolla Cove that Coyle took because it was the perfect setting for the mood of the book.
Coyle said his inspiration was mystery writer Raymond Chandler, who spent the last few years of his life in La Jolla and set his last book here, though Chandler called the town "Esmeralda."
"It's nice to be able to set my first book in the town where he wrote his last," Coyle said, respectfully. "La Jolla is known around the world as a vacation destination of great beauty and great wealth, so it's a great place to set a murder."
Coyle will talk about his book at Warwick's in July.
'Mobo Brain' by Jenz Johnson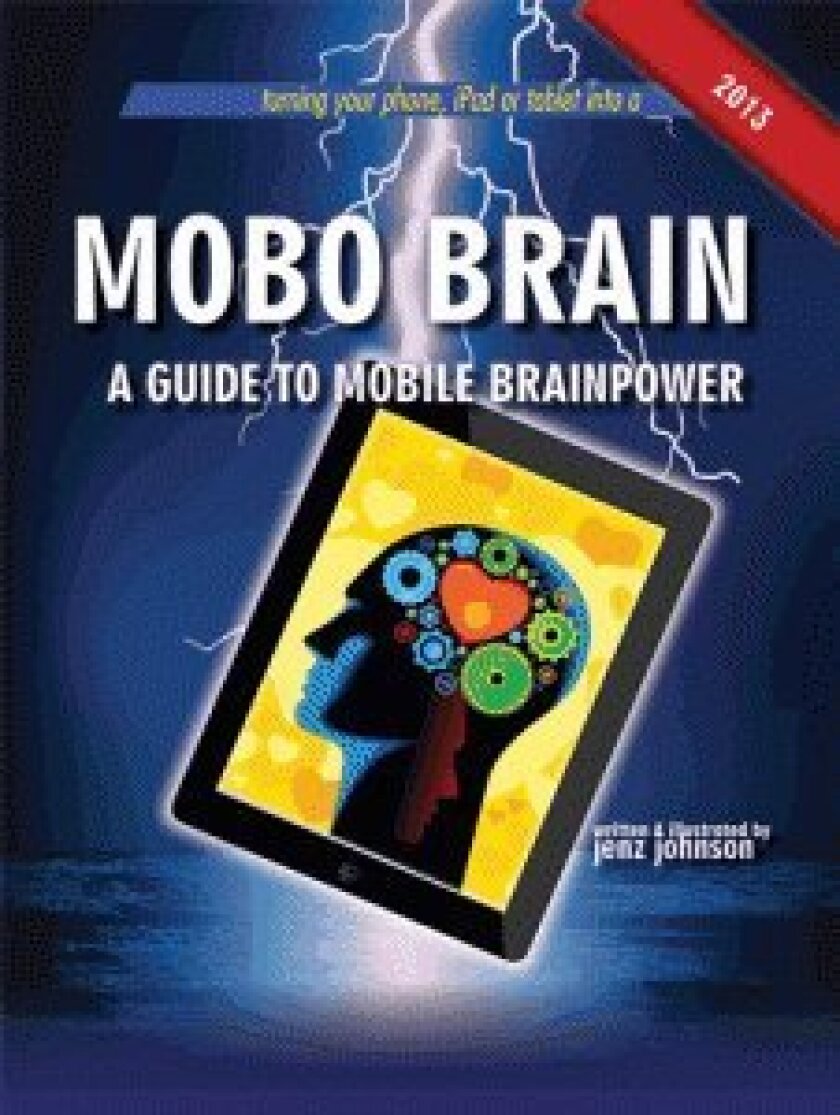 Honoring the technological and intellectual community of La Jolla, author Johnson wrote his book about how to turn your smartphone or tablet into a "second, portable brain," and is distributing it to local stores in the coming weeks.
"La Jolla coffee shops have always been a great source of conversation and ideas flowing back and forth," Johnson said. "The whole community is such that it encourages people to think about things and do things in a new way."
Citing multiple over-coffee conversations that needed quick facts, Johnson noted how frequently people go to their phones or tablets to look up information. His book outlines how to better utilize smartphones and tablets to store and keep information on hand so it is readily available for conversation.
One trick, called snipping, involves taking notes and bits of information and stor- ing it on a Cloud program for later use. Not just for con- versation, but Johnson said this could help students.
"More and more books are digital, so being able to take notes right from a tablet, store them and (later) study them, anywhere, anytime, is a big plus in education for college and high school students," he said.
In addition to students, he said this information is helpful to all smartphone and tablet users, both new and experienced. For new users, knowing how to fully use a smartphone from the beginning makes it all the more efficient. For those already familiar with smartphones, this book offers tips on how to better use them.
The book also explores "visual thinking," he said. "Tablets aren't just typewriters, they allow you to sketch, and once you can begin visualizing certain problems or goals, you are able to think more creatively."
Finally, the book addresses smartphone etiquette, choosing a phone and picking a Cloud program.
It's available for download at
goingmobo.com
---