La Jolla Historical Society hopes to finish rehabilitation in March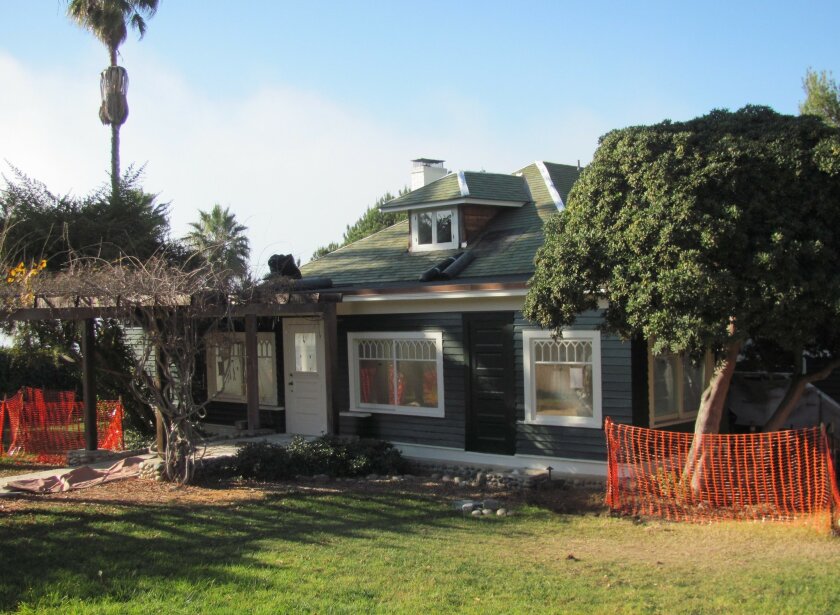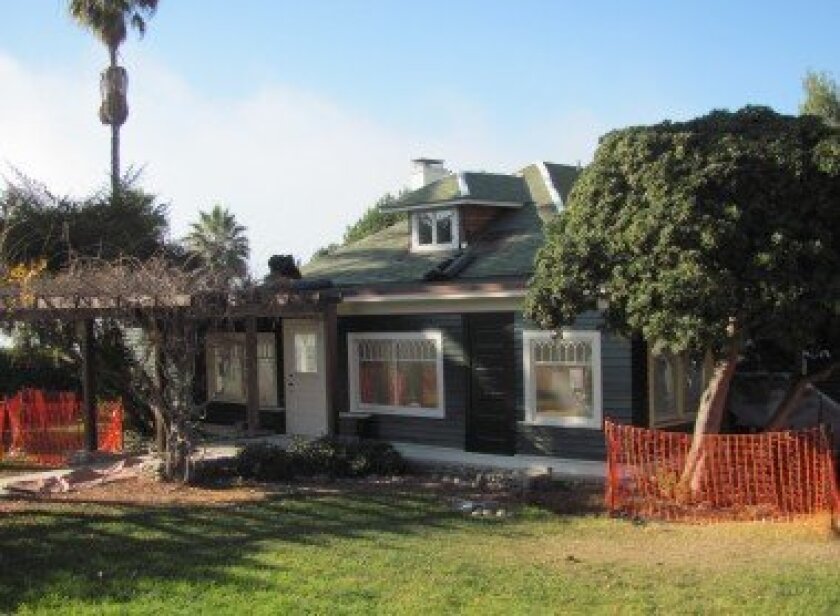 By Pat Sherman
The La Jolla Historical Society (LJHS) is in the final phase of a roughly $875,000 restoration and rehabilitation that will increase and enhance its exhibit space, also making it compliant with the Americans with Disabilities Act (specifically, the addition of a lift to transport disabled guests from ground level to the basement, where there is meeting space, a catering kitchen and ADA-complaint bathroom).
Built in 1904 and later sold to E. Virginia Scripps (half-sister of founding La Jolla philanthropist Ellen Browning Scripps), LJHS's main building, Wisteria Cottage, was first offered as a temporary home for St. James by-the-Sea Episcopal Church (1906-08), which is also undergoing renovations across Prospect Street.
"The work on our office and research center cottage is nearing completion," LJHS Executive Director Heath Fox stated, via e-mail.
"The work on Wisteria Cottage is progressing very well and we anticipate the contractor, Hill Construction, will be finished on schedule by the beginning of March."
Afterwards, Fox said LJHS staff has some work to do to ready (Wisteria) Cottage for public use, but that he anticipates re-opening to the public the first week of May.
Fox said there have been no cost overruns on the project, or unforeseen obstacles or challenges.
"Ione Stiegler Architecture and Hill Construction, as well as the members of our own Board Facilities Committee, deserve much credit for cost control and quality maintenance," Fox said.
The LJHS will hold a series of events and receptions for its capital campaign donors, members and community constituent groups. The public will be welcomed back during a series of free open houses, from noon to 4 p.m. May 4-11, Fox said.
The first gallery exhibition after the reopening will be
"Climate Change: Mid-century Modern La Jolla,"
which highlights the "remarkably rich, creative culture that developed in 1950s and 1960s La Jolla, when a small circle of postwar modernists emerged to spearhead new ideas in the arts, design and architecture," Fox said.
The exhibition will include period photographs of modern architecture and objects that were exhibited in La Jolla's museums and galleries, offered locally in retail showrooms, and made or designed by residents.
---