La Jolla High School student and chess champion Varun Krishnan is no rookie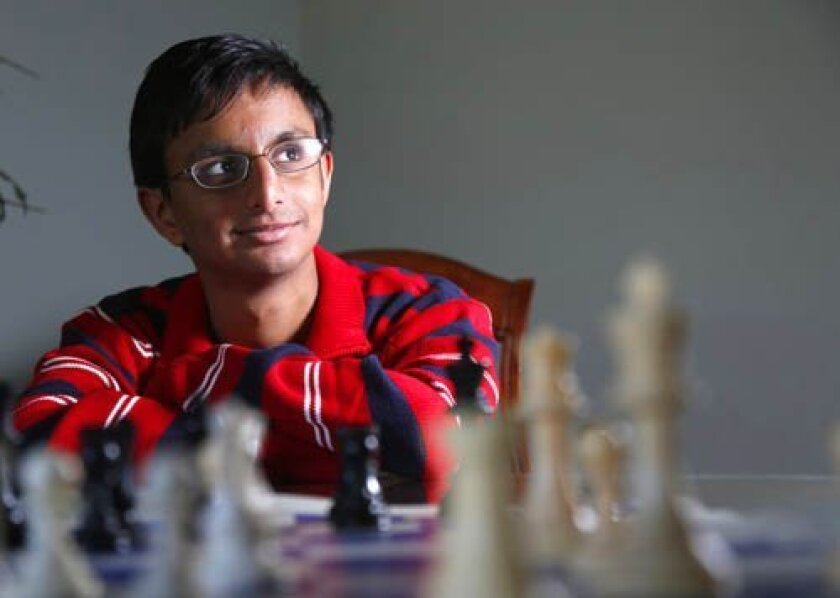 Varun Krishnan is the reigning 11th grade National Chess Champion and holds the title of National Master in Chess. Born in Austin, Texas, he moved to La Jolla with his parents when he was eight years old. Varun is also the youngest Southern California Open State Champion, and has been named to the All American Chess Team six times — the highest national honor attainable by a young chess player.
Varun qualified and competed as part of the U.S. team in the World Youth Chess Championships in Turkey and Brazil. Varun is a junior at La Jolla High and he taught his younger brother, Ajay, to play chess. Ajay bagged second place in the fourth-grade National Chess Championship. Varun loves to travel and is curious to know how things work in other parts of the world.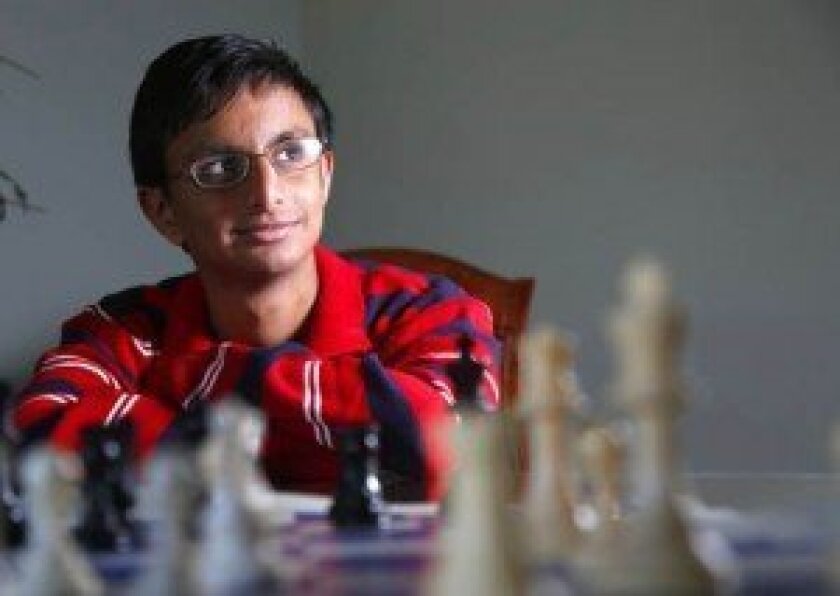 How did you come to be interested in the game of chess?
When I was in kindergarten, I took chess classes at my school; eventually I got hooked and started to play in tournaments, and things took off from there.
Who or what inspires you?
Many people inspire me. Perhaps my two biggest inspirations are Michael Jordan and Ben Franklin.
If you hosted a dinner party for eight, whom (living or deceased) would you invite?
I would send invitations to Abraham Lincoln, Michael Jordan, Barack Obama, John F. Kennedy, Ladanian Tomlinson, Mahatma Gandhi, Ben Franklin and Dwight Howard.
What are your five favorite movies of all time?
"Avatar," "Harry Potter," "The Exorcist," "Slumdog Millionaire," and "Titanic."
What is it you most dislike?
I can't stand cigarette smoke.
Who is your favorite cartoon character?
Super Mario.
What is your most-prized possession?
My jet-shower.
What do you do for fun?
I watch/play sports, like tennis, play on my computer and my Nintendo Wii and I tutor.
What are your three favorite foods?
These would be pot-pie, pizza and pasta.
What would be your dream vacation?
I would like to travel to Australia, especially Sydney. I've seen stunning pictures of this area and want to experience it first-hand.
---