La Jolla High qualifies record number for state track meet on Friday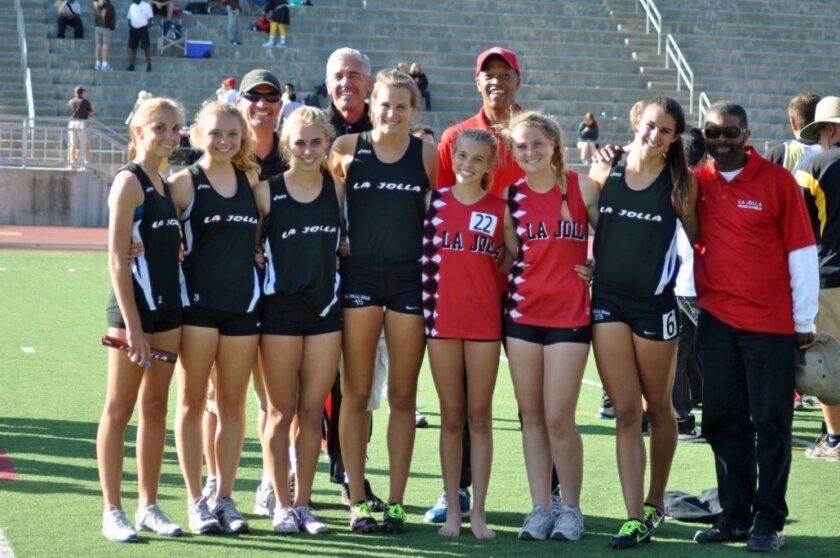 At last Saturday's CIF Championships, the La Jolla High girls track team qualified for a school record number of events in Friday's state track meet in Clovis.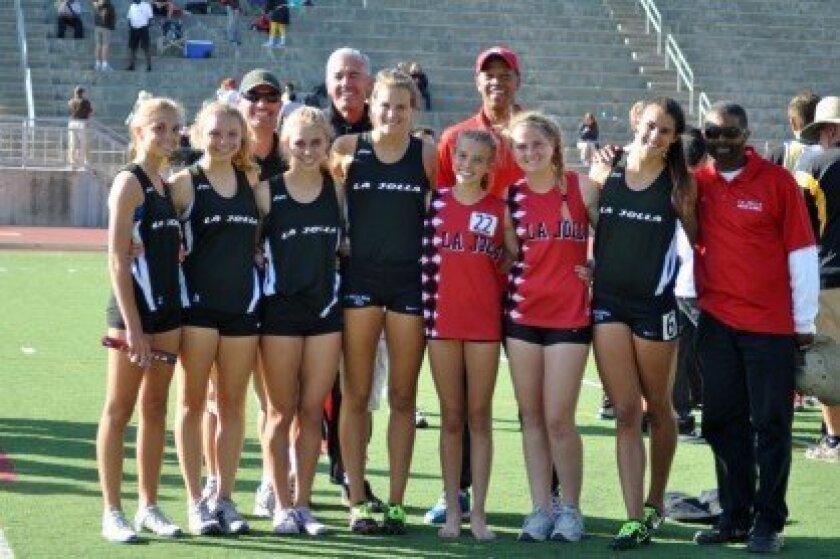 The girls 4x400 relay team shattered the previous school record, marking the first time in school history a La Jolla High girls team qualified for state in the event. The team of Jenna Harmeyer, Vanora Guerard, Kelli Hancock and Karly Zlatic beat the school's previous top time in the event by more than five seconds.
Here is a list of who qualified for the state meet from La Jolla High:
Karly Zlatic
— 400 meters (56.16)
— 200 meters (24.54)
Kelly Hancock
— 300 Meter Hurdles (43.44 fastest time run this year in San Diego Section).
Jenna Harmeyer, Vanora Guerard, Kelli Hancock and Karly Zlatic
— 4x400 relay team (3:55.91)
Vanora Guerard
— Triple Jump (37-07.50)
[youtube]https://www.youtube.com/watch?v=lf6rZ_qm5jI&feature=share[/youtube]
---