La Jolla golf tournament held in honor of United Cerebral Palsy volunteer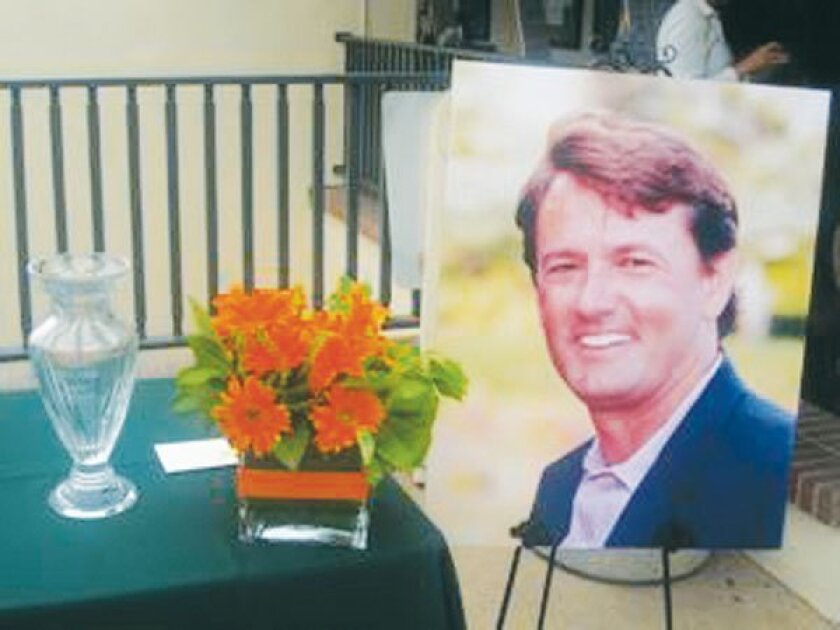 The first Dan Alessio Memorial Golf Tournament was held July 26 at La Jolla Country Club.
Proceeds went to the San Diego chapter of United Cerebral Palsy, a charity "near and dear" to the La Jolla native, who died unexpectedly on Dec. 23, said Gregg Holdgrafer, tournament chair.
Alessio served on the UCP board for seven years, and his wife is now filling his spot.
"There was a lot of community support. I was amazed at how willing people and companies were to participate when asked. Everyone I approached donated something to the tournament," Holdgrafer said.
The winning foursome was Art Johnson, Mark Stuart, Kurt Whittlow and Mark Steve.
"We could not have asked for a better tournament. The work the committee did was outstanding. La Jolla Country Club really stepped up and helped us out," Holdgrafer said. "Also, there was no way this would have ever gotten accomplished if not for the efforts of Trish Alessio, Charlotte and Mark Riley, and Tom Bancroft."
Volunteers on the day of the event included Tiffany Brown, CoCo Bancroft, Molly Eldredge, Stephanie Holdgrafer, Molly Thomas, Stefanie Bedingfield, Charlotte Riley and Wendy LaGrange. Gift bags were handed out to all players by Dan Alessio's daughters, Abby and Ellie. The event raised $56,000.
Invitations for next year's tournament will be sent out in May. To be on the invite list, contact Holdgrafer at
gregg_Holdgrafer@glic.com
.
---