La Jolla families get a charge out of electricity lessons at Science Night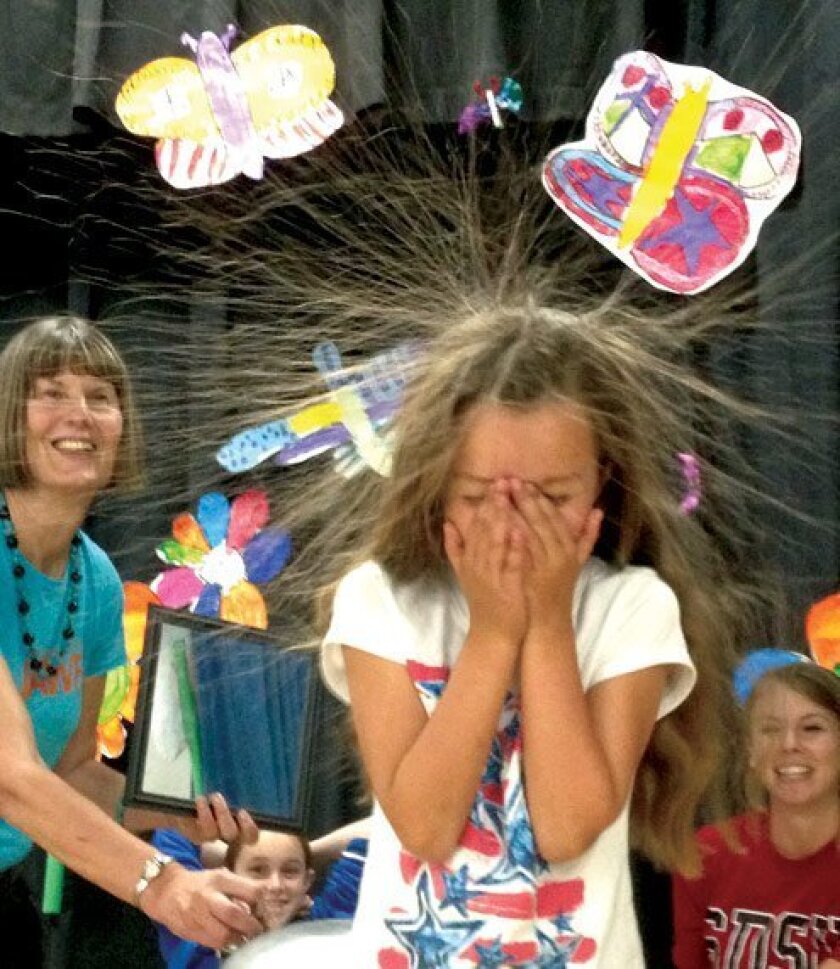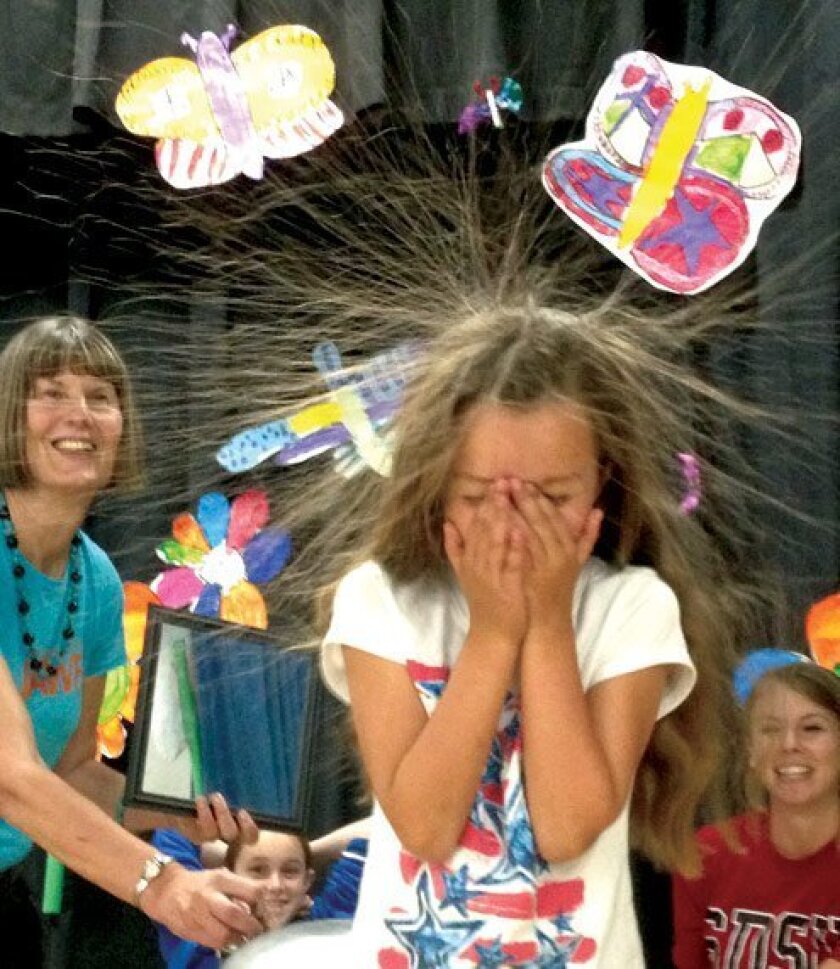 Students and parents at La Jolla Elementary School were "shocked" to find out how much fun electricity and magnetism can be at the school's annual Family Science Night, a PTO-sponsored event of hands-on experiments and activities, held in spring 2013.
Coordinated by Leigh Plesniak, a LJES parent and owner of San Diego Family Science, the event drew more than 150 attendees. Participants used the Earth's magnetic field to navigate from activity to activity, which included making a human electric circuit, watching a chaotic pendulum, building a simple motor, and creating static electricity. Scientists from the J. Craig Venter Institute were also on hand to assist students with using electrophoresis to separate dyes.
—
Julie MacDonald, PTO president, La Jolla Elementary School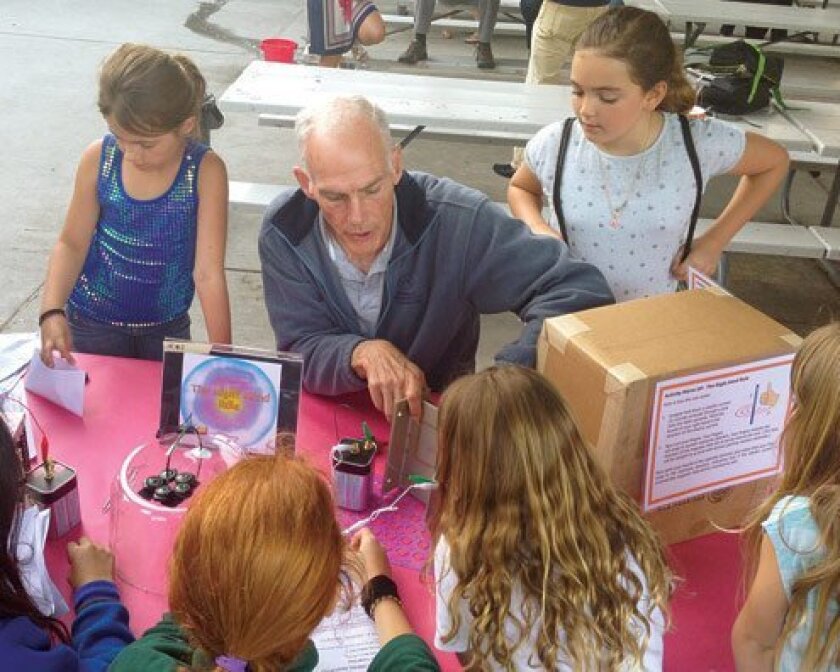 ---