And then there were 19? La Jolla Community Planning Association finds possible solution to election-challenge woes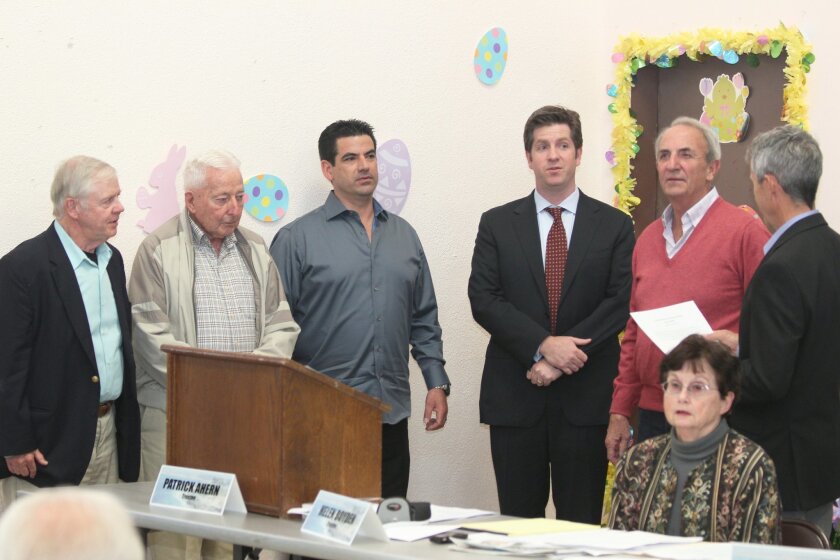 A solution to the La Jolla Community Planning Association's (LJCPA) election-challenge woes — in which the city advisory group was threatened with a loss of its legal indemnification and decertification — could be on the horizon.
LJCPA Board President Joe LaCava has scheduled a special public meeting of the group's general members and trustees to consider amending the group's bylaws so that it may add an additional seat on its board of directors, allowing La Jolla architect Michael Morton to be seated.
The meeting will be at 6 p.m. Wednesday, Oct. 29 at La Jolla Rec Center, 615 Prospect St.
Morton ran for a seat on the board during the group's March annual election, though he received few votes and was not elected. In his place, termed-out trustees Joe LaCava and Jim Fitzgerald were re-elected (though Fitzgerald ultimately stepped down).
Though new candidates receiving at least one vote typically receive priority over termed-out candidates, a provision allows for candidates to exceed term limits if there are not enough qualified candidates running and they receive more than two-thirds of the vote of the group's general membership. For months LJCPA trustees and the city have grappled with inconsistencies pertaining to the election process in the LJCPA's bylaws and San Diego City Council Policy 600-24 (standard operating procedures for the city's recognized community planning groups). For more information about the election challenge, click here.
The recommendation to add an additional seat was presented to LJCPA officers LaCava, Second Vice-President Patrick Ahern, Treasurer Nancy Manno and Secretary Helen Boyden during a meeting this week at the office of Mayor Kevin Faulconer. Though Faulconer was not present, his District 1 representative, Francis Barraza, and Deputy Chief of Staff, Felipe Monroig, presented the solution.
During the Oct. 29 meeting, a quorum of both the LJCPA's general membership (at least 32 members) and trustees (at least 10) is required to vote on whether to accept the mayoral compromise. Any changes to the group's bylaws must be approved by a simple majority of members and trustees.
LaCava told La Jolla Light city staff's previous solution to the election challenge was merely to seat Morton, resulting in the displacement of one board member — likely himself or trustee Mike Costello (also elected this year).
"This compromise was not put on the table for our consideration until this meeting," LaCava said of the mayoral remedy, noting that the city allows for community planning groups to have between 12 and 20 members. "It's something the trustees had really not considered in evaluating this question in the past."
---